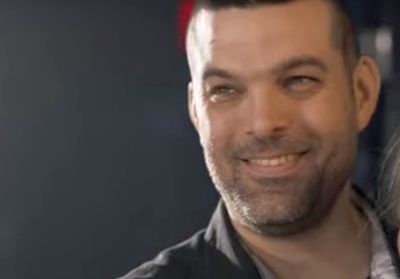 Fans of the reality show The Willis Family were shocked last week when Willis family patriarch, Toby Willis, was arrested in Kentucky on a charge of child rape. In the days since the arrest, more information has come out about Toby's alleged crime, and it continues to get more and more disturbing.
Toby reportedly came under investigation in late August, after police were tipped off that Toby may have had a sexual encounter with a child about 12 years ago.
While his alleged victim has not been named, The Daily Beast reports that the 'child rape' charge only comes into play in Tennessee if the alleged victim is between the ages of 3 and 12. According to court documents obtained by FOX411, the alleged victim is a female family member of Toby's.
"The report stated she was removed by Willis from her bed and raped," Nashville's Newschannel 5 reported on Wednesday. "The reports added unlawful penetration by Willis took place when the child was older than 3 but younger than 13. Authorities confirmed Willis was told he was not allowed to go around his biological children or his wife."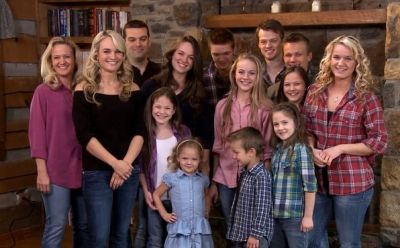 Toby and his wife, Brenda, are the parents of 12 children–eight girls and four boys. Authorities have not stated or confirmed that Toby's alleged victim was one of his own children, but Newchannel 5 is reporting that she was a family member.
Toby's wife Brenda issued a statement after her husband's arrest, letting fans know that the family band will not be giving any performances. She also made it clear that she is siding with the District Attorney's Office, which is quite telling in itself.
"I was shocked and devastated by the revelation of events leading to Toby Willis' arrest," she said in the statement. "As these are very trying times for the Willis family, I kindly ask all to respect our family's privacy. As a mother of twelve, my first priority remains with my children and helping them through this traumatic event.
While the family went ahead with their concert that was scheduled in Greenville on the day Toby was arrested (he was picked up at the venue), it appears that will be their last show for a while.
"We are cancelling all appearances for the foreseeable future to focus on the children and their well-being," Brenda Willis said in her statement. "We apologize for any inconvenience this may cause. We have, and will continue, to fully cooperate with law enforcement officials and ask that you direct all inquires regarding Toby Willis' case to the District Attorney's office who have our complete support."
The family has taken down all of their social media accounts, as well as their official website.
TLC, the network in which 'The Willis Family' reality show ran for two seasons, quietly cancelled the show in May, but after Toby's arrest, TLC issued a statement confirming that the show will no longer air.
"TLC did not renew 'The Willis Family' and new episodes have not aired since April 2016. We are shocked to hear this news," the network told FOX411.
Toby is now sitting in a Tennessee jail (after being moved from Kentucky's Muhlenberg County Jail earlier this week). His preliminary hearing is scheduled for September 21 in Nashville.
(Photos: TLC)