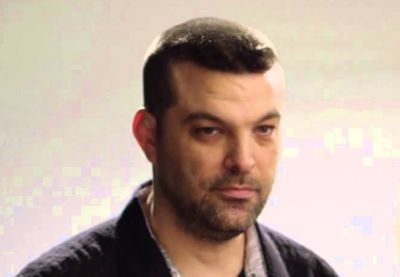 Toby Willis seems to be doing his best to avoid appearing before a judge.
For the second time since he was arrested in early September on a charge of child rape, the The Willis Family patriarch requested that his hearing be postponed. Toby was due to appear at the Cheatham County courthouse on Tuesday, but according to Tennessee's NewsChannel 5, the reality star's attorney was able to get Toby's court hearing moved to November 2.
Toby will remain behind bars for at least another month until the November 2 hearing. He is currently behind held without bond. Toby's bond amount will be set at the upcoming hearing.
While Toby's attorney did not publicly provide a reason for requesting that the hearing be rescheduled, but there are several reasons that a defendant would do this. (The Ashley provided some of the common reasons in a previous story.)
As The Ashley previously reported, Toby was arrested on September 9 on one count of child rape. According to court documents, the Tennessee Bureau of Investigation had been investigating Toby since late August, after it was revealed that Toby had allegedly had a sexual encounter with an underage girl 12 years ago. It was later revealed that the alleged victim was someone related to Toby, although no victim has been specifically named.
Toby's wife, Brenda, and his 12 children have not made any publicly statements, except for one statement Brenda released right after the news of broke of Toby's arrest. In that statement, Brenda made it clear that she was siding with the District Attorney's Office, rather than her own husband.
The family band's Twitter, Instagram and Facebook pages were taken down shortly after Toby's arrest went public, and they have not been live since.
(Photo: TLC)