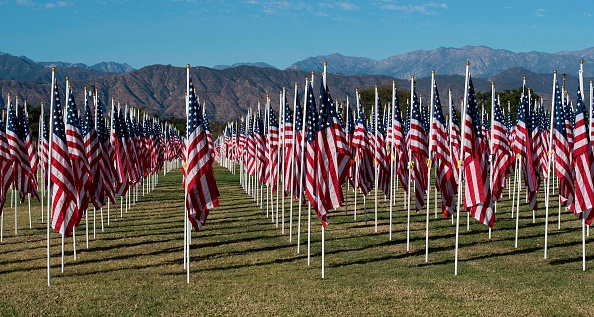 Note: This post has been updated for 2020!
In honor of Veteran's Day, The Ashley is excited to bring you this list of reality TV stars that are also military veterans! These people risked their lives (not to mention sacrificed precious time with their friends and family) to serve our country, so it's only right that we honor them over here on The Roundup!
Happy Veteran's Day to the men and women listed below, and all of our military service men and women, and their families! Thank you for your service!
Ice-T (Ice Loves Coco) U.S. Army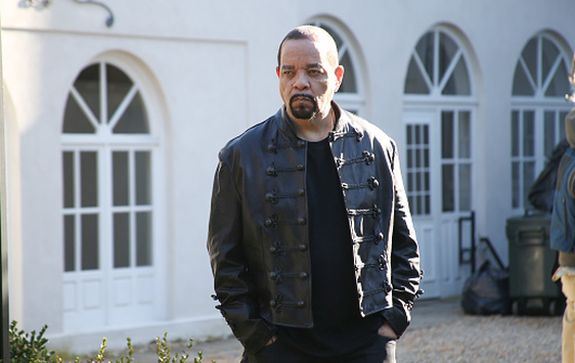 Before he was a rapper, actor or reality TV star, Ice T served four years in the US Army's 25th Infantry Division. He became interested in rap during his time in the Army, and was later honorably discharged. Ice T and his wife, Coco, were the subjects of a reality show called 'Ice Loves Coco' which ran for three seasons on E! He also starred on the short-lived VH1 reality show 'Ice-T's Rap School.'
Javi Marroquin (Teen Mom 2) U.S. Air Force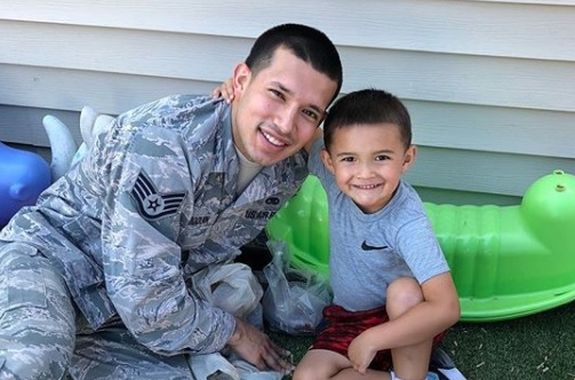 'Teen Mom 2' star Javi Marroquin joined the U.S. Air Force while filming the show, and fans watched as he went on a six-month deployment overseas. His military service has been a main topic of conversation on 'Teen Mom 2' for Javi and ex-wife, Kail Lowry. Javi completed his service in 2018 and is now an Air Force recruiter.
Dr. Andy Baldwin (The Bachelor) U.S. Navy
Today marks 16 years active duty in the United States Navy. Here's to many more! Proud to serve 🇺🇸 pic.twitter.com/G5hhuW4Ad6

— Dr. Andy Baldwin (@DrAndyBaldwin) June 1, 2019
Andy Baldwin was the perfect pick to be the 'Bachelor' because he had it all: good looks, intelligence (he graduated magna cum laude from Duke!) and is a U.S. Naval Officer and doctor. (Kind of puts ol' Juan Pablo to shame, no?) Andy founded the Got Your Back Network, an organization that helps honor the families of fallen soldiers. These days, he works as a physician delivering babies, competes in triathlons (he's been named to the All-Navy triathlon team five times) and does humanitarian work. Swoon.
Uncle Si (Duck Dynasty) U.S. Army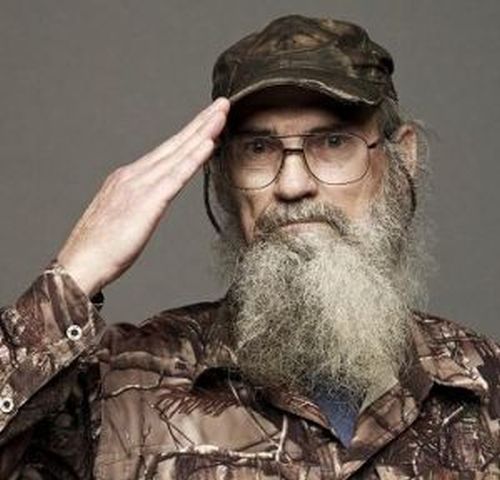 He may be known for his one-liners and eccentric personality, but "Uncle Si" Robertson is also a veteran. Si served in the U.S. Army for nearly 25 years, from 1968-1993, and fought in the Vietnam War. It was during his time in the military that he acquired his trademark blue cup, which he has used every day for the last 30 years. (His mother sent it to him in a care package.)
"The military will always have a special place in my heart," he has said. "I pray that not one solider is ever forgotten."
Wanna see what Si looked like in his Army uniform? Click here!
Richard Hatch (Survivor) U.S. Army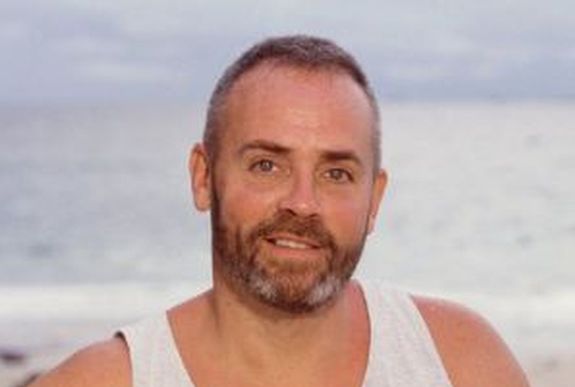 In addition to being a veteran, Richard was also the very first 'Survivor' winner and has appeared on 'Celebrity Apprentice.' He also spent some time in the slammer for not paying the taxes on his big 'Survivor winnings,' but that's a whole other story…
Rudy Boesch (Survivor) Navy SEAL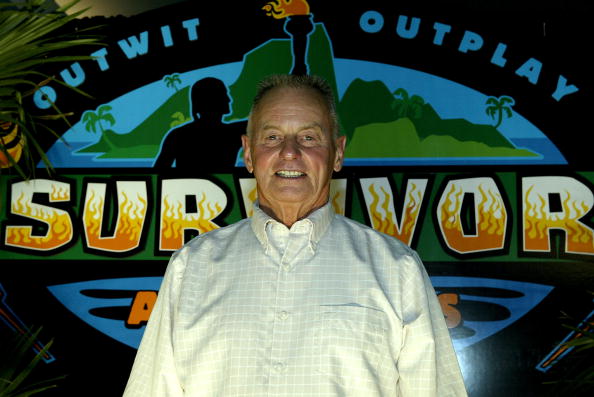 Rudy appeared alongside Richard during the first season of 'Survivor,' and came in third place. However his biggest accomplishments in life stem from his service in the U.S. Navy. Rudy joined the Navy in 1945 and quickly volunteered for "secret hazardous duty." He was one of the first 50 officers of the original SEAL Team Two. He was awarded the Bronze Star Medal for heroic action during his service in the Vietnam War. Sadly, Rudy died last year at the age of 91.
Nathan Griffith (Teen Mom 2) U.S. Marine Corps.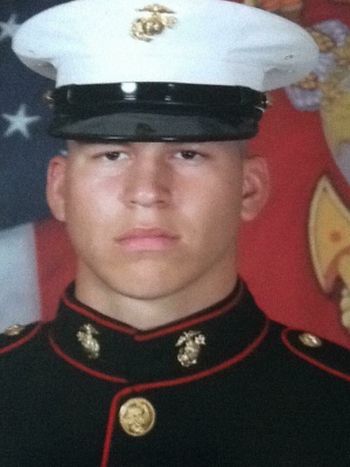 Javi isn't the only military 'Teen Mom 2' dad. Nathan Griffith– who shares son Kaiser with former 'Teen Mom 2' star Jenelle Evans– is a proud former Marine. He served from 2006 to 2010, and was awarded several prestigious medals after he suffered a traumatic brain injury (TBI) while serving.
David Toborowsky (90 Day Fiance) U.S. Army
David— whom we first met on "90 Day Fiance" Season 5— served in the U.S. Army starting in 1988. David has stated that he was stationed in Fort Leonard Wood and Redstone Arsenal during his time in the military. In May 2019, David posted a photo from his military days.
Rachel Moyal (The Real World Austin/The Challenge) U.S. Army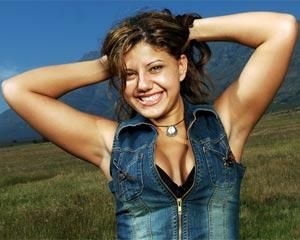 Before starring on 'The Real World Austin' in 2005, Rachel served as a combat nurse in the Army. She is a veteran of the Iraq War. Her time in the military helped her prepare to live in a 'Real World' loft with people like Wes, Melinda and Danny. She later went on to star on 'The Challenge: Inferno 3″ in 2007, where she was a member of the 'Good Guys' team.
Jared Ogden, Grady Powell & Rodolfo Reyes (Ultimate Survival Alaska/ Dual Survival)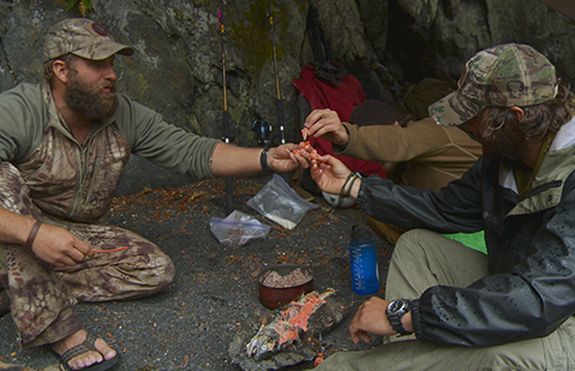 These guys made up the "Military Team" on NatGeo's 'Ultimate Survival Alaska' during Season 2, which aired in 2014. They came from different branches of the military– Jared is a former Navy SEAL, Rodolfo is a Marine and Grady is a former Green Beret, but they managed to work well together. Competing against a team of woodsmen, as well as a team of endurance specialists and a team of mountaineers, "Team Military" came in second during Season 2. Grady went on to co-host 'Dual Survival.'
Cody Nickson (Big Brother) U.S. Marines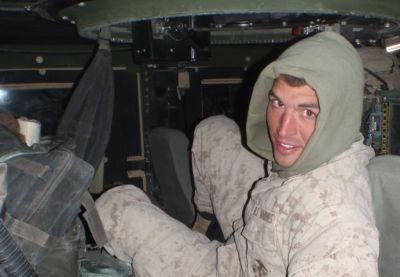 Before Cody became one half of the biggest showmance on 'Big Brother 19' he served in the U.S. Marine Corps for four years and was deployed twice. According to TMZ, Cody reached the rank of E-4 Corporal with a specialty as a Rifleman.
In addition, he spent time in the U.S. Air Force, and received several prestigious medals including two National Defense Service Medals, a Good Conduct Medal, a Global War on Terrorism Service Medal and 2 Navy Unit Commendations.
Hugh Hefner (The Girls Next Door) U.S. Army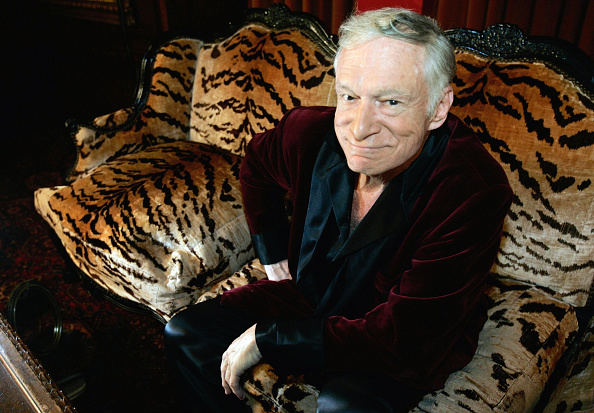 Before Hugh was publishing magazines and plowing through 20-something blondes, he spent some time in the U.S. Army. He served two years, from 1944-1946. Later, of course, he starred with his bevy of blond girlfriends on the reality show 'The Girls Next Door.' Hugh died in September 2017. (Check out his Army portrait here!)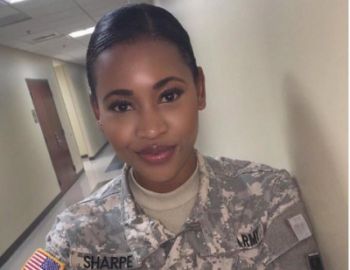 Jubilee Sharpe (The Bachelor/ Bachelor in Paradise) U.S. Army
Jubilee, who appeared on Ben Higgins' season of 'The Bachelor' and two seasons of 'Bachelor in Paradise,' is an Army vet who joined the service when she was 18. She discussed her time in the military while competing for Ben's heart on 'The Bachelor' and in April 2017, wrote on Instagram that she had come to the end of her military service.
"Today is my OFFICIAL last day in the military!" she wrote. "Kind of bitter sweet. I grew up in this uniform, went to Afghanistan in this uniform…I Wouldn't have it any other way! So grateful to have been part of the small percentage that puts on this uniform and serves their Country."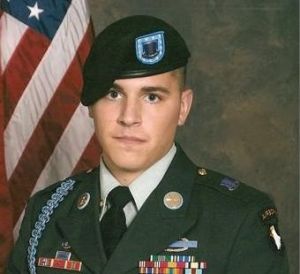 Ryan Conklin (The Real World) U.S. Army
Ryan appeared on 'The Real World: Brooklyn' in 2008, as well as 'The Real World Presents: Return to Duty,' a 2009 MTV documentary that followed Ryan as he served his second tour of duty overseas. He had been called back to active duty while filming 'The Real World: Brooklyn.' In January 2010, he was honorably discharged from the U.S. Army. He later wrote a book about his military experience, and toured colleges giving speeches about his service.
Michael Abraham & Jeff Simms ('Teen Mom' franchise grandpas) U.S. Army & U.S. Air Force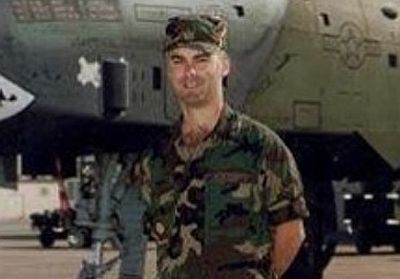 Two 'Teen Mom' grandpas are proud vets– 'Teen Mom OG' star Michael Abraham (father of Farrah Abraham), and 'Teen Mom 2' star Jeff Simms (father of Corey Simms). Michael and Jeff haven't discussed their time in the military very often on the show, but Jeff shared a photo from his Air Force days on Instagram to celebrate Veteran's Day 2017.
"Of all of my accomplishments in life, serving my country in the military remains a source of pride to me!" Jeff wrote in the caption of the photo of him serving during Desert Storm.
Farrah's dad served in the U.S. Army and is a disabled vet.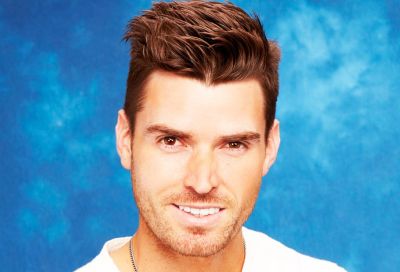 Luke Pell (The Bachelorette) U.S. Army
Luke narrowly missed becoming 'The Bachelor,' losing the role to Nick Viall, but before his time on JoJo Fletcher's season of 'The Bachelorette,' Luke graduated from West Point. He served in the U.S. Army from 2007-2012, and was stationed for some of that time overseas in Afghanistan. He left active duty as a Captain in 2012 and is now a country singer.
Tylor Strawmyer (Unexpected) U. S. Navy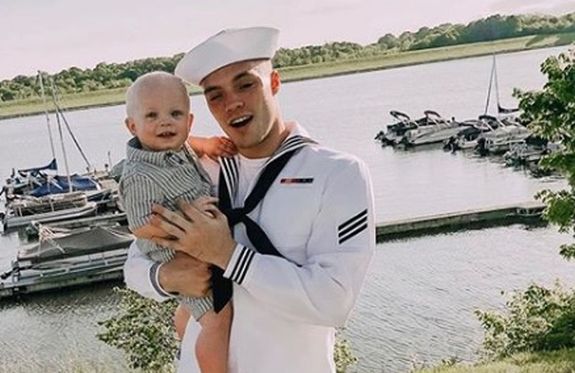 Tylor– who starred on TLC's 'Unexpected' with his now-wife Laura– joined the U.S. Navy in 2018 and is currently active duty. On the one-year anniversary of the day he joined the Navy, Tylor wrote on Instagram how happy he is that he chose to serve.
"It is the best decision I will ever make," he wrote in September 2019. "It's been a wild ride and an amazing transformation. I can't wait for this career to move forward and show me what I'm capable of…"
Mike Johnson (The Bachelorette/ Bachelor in Paradise) U.S. Air Force
Fans fell in love with Mike during Hannah Brown's season of 'The Bachelorette.' He followed up his time on that show with a stint on 'Bachelor in Paradise' and was in serious contention to become the next 'Bachelor' for the 2020 season. Before becoming famous on reality TV, though, Mike served in the Air Force and was an Airman First Class.
Obviously, this is just a short list of some of the many brave men and women who have served our country (and starred on a reality show!)
Thank you to all of the veterans (and their families) for your service!
(Photos: Rob Kim/Getty Images; Instagram, YouTube, CBS, A&E, Nat Geo, E!, Facebook, Twitter, MTV; Paul Hawthorne/Getty Images; HECTOR MATA/AFP via Getty Images; MARK RALSTON/AFP via Getty Images)