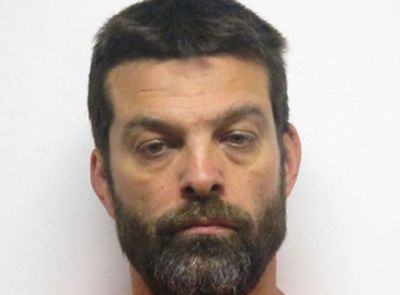 Former reality star Toby Willis is currently behind bars, and it doesn't appear that will change any time soon.
Toby, who starred alongside his family on TLC's The Willis Family, has had his preliminary hearing reset for the fourth time. The hearing is now scheduled for March 1, 2017, according to the Tennessean.
Until then, Toby will continue to be held in the Cheatham County jail without bond, as he has been since September, when he was arrested for one count of child rape. He is suspected of raping a 9- to 10-year-old girl approximately 12 years ago. The girl is believed to be related to Toby.
Toby's attorney, Michael Shipman, reportedly told a Cheatham County judge that he has become concerned about Toby's mental state. The Tennessean reports that Toby's attorney told the judge that he had come to "question [Toby's] competence" after a recent conversation he had with the former reality star. He also stated that this was not the first time he had expressed concern for Toby's competence to the State.
The judge reluctantly agreed to postpone the hearing, due to "the seriousness of the crimes."
"We've got to move this case along," the Tennessean reports the judge saying. "It's been sitting too long already."
The site reports that Toby will undergo a psychiatric evaluation before the new hearing date. That evaluation, which will reportedly take place at a Centerstone facility or the Middle Tennessee Mental Health Institute in Nashville, could take up to three months.
Meanwhile, Toby's extra-large family, which includes wife Brenda and 12 children, have stayed silent since Toby's arrest, except to issue a statement in the days right after. In that statement, Brenda made it clear that she was siding with the District Attorney's Office, rather than her own husband. The family's band, The Willis Clan, has stopped performances for the time being.
(Photo: Cheatham County)