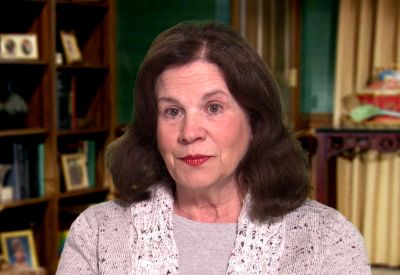 Whitney Way Thore, star of TLC's My Big Fat Fabulous Life, shared some scary news with the show's fans on Monday morning. In a note posted to the network's website, Whitney announced that her mother, Barbara "Babs" Thore, had suffered a stroke and a series of seizures recently. 
"I wanted to let you in on something big, and a little scary, that just happened in our lives," Whitney wrote before sharing the news of her mother's health issues. "This is undoubtedly the most traumatic thing my family has ever experienced but if anyone possesses the strength to make it through, we know it's Mom! If Babs has ever made you laugh, or cry, or cry from laughing, please keep her in your thoughts today. Any prayers, well wishes, and good vibes are welcome!"
Whitney did not reveal when exactly Babs suffered the stroke and seizures, but she did provide an update on her current state.
"We are working hard on her recovery and hope that she will be able to watch [our show] tomorrow night if her health permits," Whitney shared. "My mother has so enjoyed coming into your living rooms each week and we'd like to keep her there!"
The fourth season of 'My Big Fat Fabulous Life' is set to premiere Tuesday night, and it's unknown at this point if Babs' health scare will be addressed during the season.