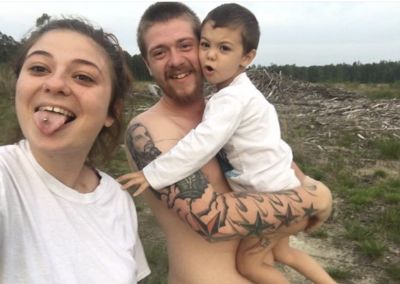 Autumn Crittendon is a married woman–just one month after getting together with the man who is now her husband!
The 16 and Pregnant Season 5 star, who is the mother of four-year-old Drake, got hitched this weekend in a surprise ceremony in Virginia Beach, Virginia. She got into a relationship with her now-husband, Brad Oxley, in April.
The couple sealed their marriage with corresponding "King" and "Queen" finger tattoos (as you do), in addition to a set of wedding rings.
According to photos that Autumn posted on her Facebook page, the wedding took place in a church, and Autumn wore a white wedding gown. Autumn's son Drake was front-and-center at the ceremony.
Autumn's episode of "16 and Pregnant" was memorable for several reasons, including because she was pregnant by a man named Dustin Franklin, whose passion for "the weed" was almost as strong as his passion for Autumn and his son. (Who could forget Dustin showing up to Autumn's hospital room for the birth of his son, with his marijuana leaf blanket in tow?) Fans may also remember that Autumn and Dustin had fondness for camouflage print.
After her episode aired, Autumn and Dustin broke up, but Autumn legally changed her last name to Franklin so that she would have the same last name as her son. It is unknown if Autumn will take her husband's last name now, though.
To read The Ashley's recap of Autumn's episode of "16 and Pregnant," click here!
Check out some photos from Autumn's wedding below: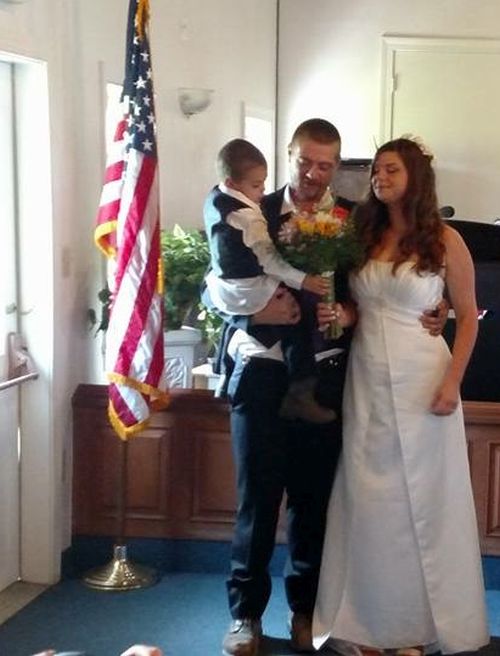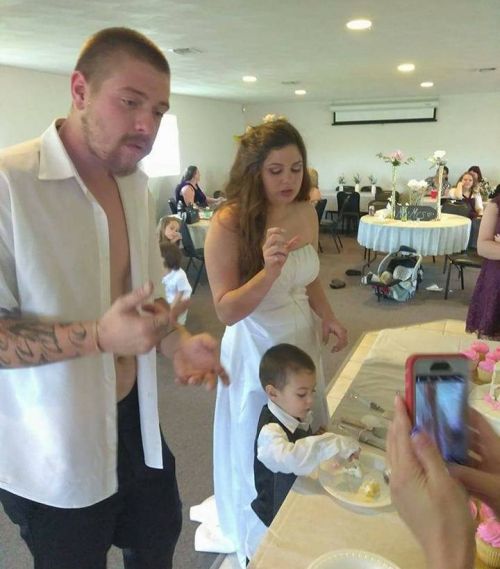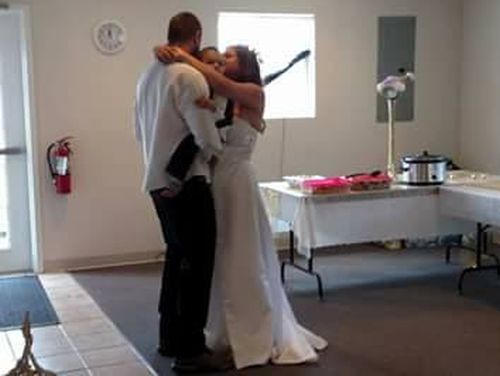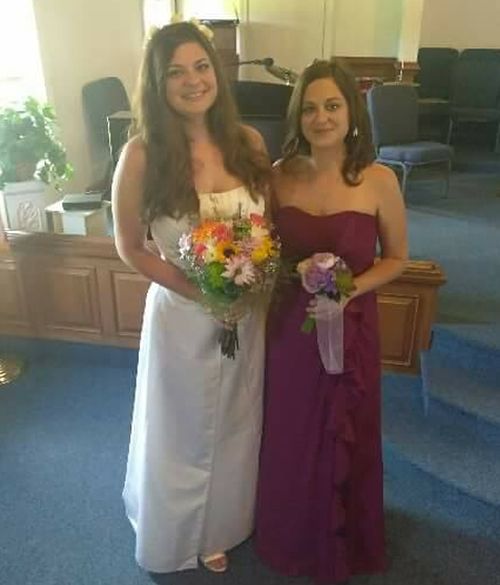 (Photos: Facebook)