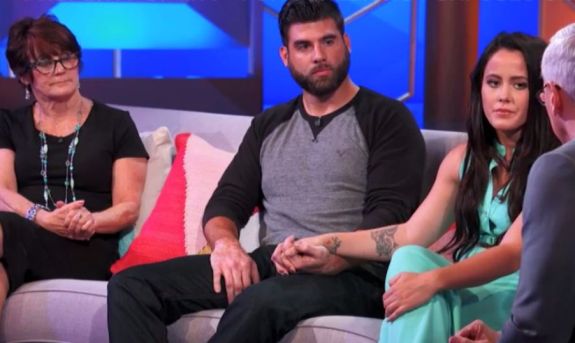 Well Juh-nelle…we see ya not invitin' ya motha to ya wedding!
Jenelle Evans has made it clear that her mother, Barbara, will not be attending her upcoming wedding to David Eason, and now Babs is revealing her thoughts on being excluded from the festivities!
"She's not inviting me to her own wedding. It's very painful," Barbara recently told People. "I'm just hurt with Jenelle …. She just excludes us out of her life." 
(Can we all take a moment to marvel at the fact that People magazine actually called up Babs and did an interview with her? What a time to be alive!)
Barb revealed that Jenelle is also not inviting her siblings, Ashleigh and Colin to the September 23 affair, which will take place on Jenelle and David's land in North Carolina.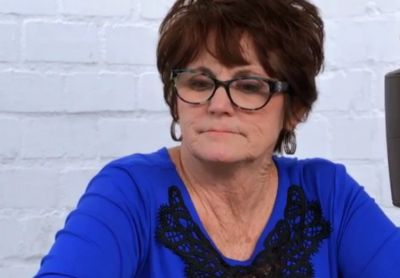 "She's been saying she's having her wedding, running around with her family of friends, but you know what she says? 'My mother Barbara is not invited,' " Barbara said.
(Hold up a second: If Jenelle isn't inviting her family, and she has said that she is excluding some of David's family, as well as her 'Teen Mom 2' co-stars, who is coming to this swampland affair?!)
"I just want it to be the people I am closest with, and I'm not too close of friends with any of them," Jenelle told E! back in April.
(Jenelle recently said on a 'Teen Mom 2' episode that she has "no friends" so…the only confirmed guests at this point appear to be the MTV film crew!)
Barb and Jenelle have been battling in court over custody of Jenelle's oldest son Jace. (As The Ashley previously reported, their most-recent court hearing left Jace in the custody of Barbara, but gave Jenelle some more court-ordered visitation with the kid.)
"I just want people to know that I'm not trying to keep Jace away from my daughter," Barbara told Us Weekly back in May. "I have to protect him from certain situations. I don't hate my daughter. All of this was because I love Jace. Jace has a great life at my house."
The custody battle has further soured the relationship between the 'Teen Mom 2' stars.
"Jenelle is Jenelle," Barb told People. "She's all about Jenelle."
This will be Jenelle's second marriage, as well as David's. She had been engaged at least four times before accepting David's proposal back in February.
For more on Jenelle's wedding, click here!
(Photos: MTV)