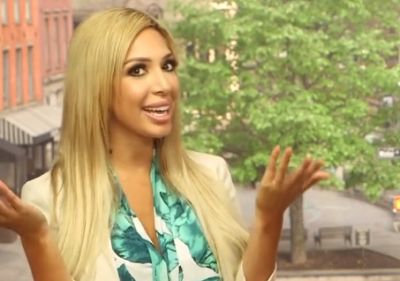 Wedding bells are set to ring this November for Teen Mom OG star Debra Danielsen but her daughter, Farrah Abraham says she won't be there to hear them!
In an interview with Star magazine last week, Farrah revealed that she is not planning to be present when her mom marries Dr. David Mertz.
"Currently, right now, I've let [my mom] know that I will not be involved [in her wedding]," Farrah said.
Farrah and David do not get along, and have been especially estranged since getting into a fight during a family vacation that was filmed last season for 'Teen Mom OG.' It appears that Farrah is not attending because she doesn't approve of her mother marrying David.
"I do wish her the best, always, but it's sad to me that someone she's bringing into her life, and wanting to create a 'family' with doesn't really know how to do that properly," Farrah said.
Debra shouldn't set a spot at the kids' table for her eight-year-old granddaughter, Sophia, either.
"Sophia will not be there if I'm not there," Farrah said. "We wish her the best and I really hope everything goes well for her."
Debra recently announced that her wedding will take place in Omaha, Nebraska, on November 5.
While Farrah and Sophia may not be attending the wedding, it appears that Debra's other daughter, Ashley Danielsen, may be going. In a recent interview with The Ashley, Ashley stated that she has been helping her mom plan the wedding.
Watch Farrah's full interview below:
(Photo: Facebook)