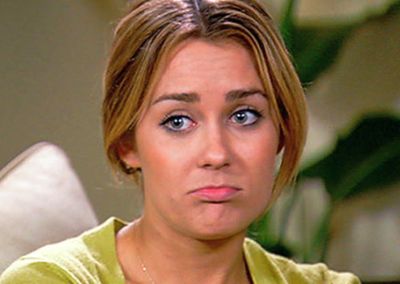 Lauren Conrad may be successful at a lot of things– running a clothing empire, starring on multiple hit reality shows, and publishing a popular blog. One thing she's not very good at, though, is selling magazines.
Page Six revealed on Wednesday that the former star of The Hills is on track to have the lowest-selling cover in the history of People magazine.
Ouch.
This week's issue, which features a smiling Lauren with her new baby, Liam, boasts the cover line "How love changed me."
Apparently, very few people care how love changed Lauren because so far the issue has sold just 300,000 copies.
A spokesperson for People told Page Six that there's still hope for LC to pull herself out of last place.
"It's way too early to tell how that issue sold since it is still on newsstands. It is ridiculous to speculate on final numbers, and we aren't worried about it."
Sure.
We know of at least know one person who bought an issue…Spencer Pratt! The former "Hills" alum (and Lauren enemy) tweeted, "Shucks I bought one tho" after Page Six published the story about no one buying LC's issue.
shucks I bought one tho pic.twitter.com/ufVMeNskSn

— Spencer Pratt (@spencerpratt) August 10, 2017
Way to support your former co-star Spencer… and keep your name in the press, of course.
In true Spencer form, he later tweeted, "Ps according to her @people sales she could use anyone talking about her."
Again…ouch.
Lauren isn't the only "celeb" to provide a crappy turnout for People. Pope Francis' cover sold only 450,000 copies and Hillary Clinton's cover reportedly sold 500,000 copies.
Lauren has yet to comment on her cover's low sales figures.
(Photos: Twitter, MTV)