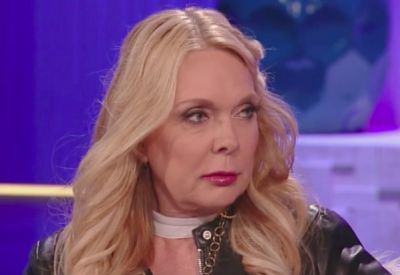 Debra Danielsen has some great news for Teen Mom OG with some free time in November! Plans are moving forward with Deb's wedding to Dr. David Merz, and she recently confirmed that MTV cameras will be present for the event—as well as some 'Teen Mom OG' fans!
"Debz OG" took a break from spitting rhymes to reveal some of the details of her big day, which will take place November 5 at the Suzanne and Walter Scott Aquarium at Omaha's Henry Doorly Zoo in Omaha, Nebraska.
"Yes! MTV will be there, we're going to be filming — and it's gonna be very, very musical at our wedding since we both love music," Debra told In Touch Weekly. "I have hired the Omaha Pipes and Drums to come and play — 11 members — so we'll have six bag pipers and five drummers and they will help lead the procession. It's going to be done very much like a real Scottish wedding. And after that, the bag piper will lead us out, and they'll announce us as husband and wife, and we're going to do our dance and then we'll have some beautiful classical music."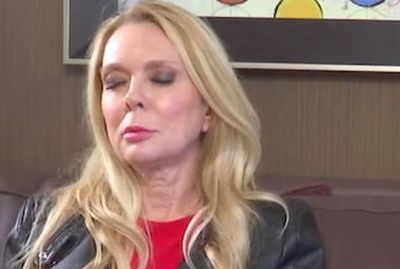 The wedding won't be all classical music though; Debz OG is also planning to get down with her bad self.
"I've got one of my rappers coming, who is a DJ in Philadelphia, he's gonna be the DJ and he's gonna crank it up," she told the magazine.
"We're also gonna play my rap at the wedding."
Obviously.
While knowing we'll get to see Debz OG "reintroduce herself" as Mrs. Merz on TV is a wedding gift to us all, Debra also shared with In Touch that fans of 'Teen Mom OG' could possibly score an invite to her big day.
"We've been randomly drawing — so people who tell me [on social media] they would like to come, I'm getting their information and we're putting it in a hat and they're all going to be drawn, we're going to draw out names," she said. "It's all going to be random."
We can only assume that this will be the hat the names are drawn out of.
One person whose name won't be going into the hat is Deb's daughter, Farrah Abraham. Earlier this month, Farrah said she will not be attending her mom's wedding because she does not approve of David. She also stated that her daughter, Sophia, will not be there either.
On Wednesday, Debz OG made sure fans understood that raffle winners would only be getting a wedding invite, and that they would be responsible for paying for their own travel accommodations.
Best wishes to those entering the contest and a big congrats to Debz OG for not only finding happiness, but for finding another use for that steampunk top hat!
(Photos: MTV)