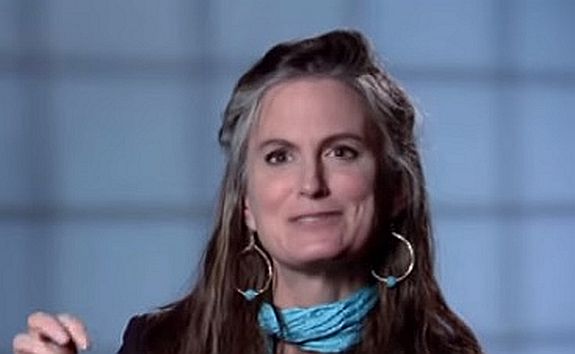 Project Runway contestant Wendy Pepper died this week, Lifetime has confirmed. She was 53.
Wendy, whose real name was Anne Eustis Pepper Stewart, took home third place during the first season of the hit show, despite being looked at as one of the seasons "villains." She went on to appear on 'Project Runway All Stars' in 2012, where she was eliminated second.
An obituary in the Washington Post stated that Wendy "passed away peacefully on Sunday surrounded by her family."
A cause of death was not released. Wendy is survived by her daughter, Finley, and a host of other family, friends and fans.
"Wendy designed and hand-sewed exceptionally beautiful clothes for children and adults," the obituary states. "She was a chef, a writer, and a life-long entrepreneur. Her wit and humor were unmatched, as was her generosity of spirit."
A rep from Lifetime, which now airs the series, released the network's statement.
"We are saddened to hear of the passing of another member of the 'Project Runway' family, designer Wendy Pepper, this year," the statement reads. "Wendy was one of the original designers that sent creations down the catwalk, paving the way for other designers to come.  We wish her family and friends peace during this difficult time."
According to the Huffington Post, Wendy opened her own store and created the Pretty World fashion line.
"My key take-away lesson from being on 'Project Runway' is that we all struggle to find our place in the world," Wendy said in an interview done after she appeared on the show. "Fashion is a very difficult industry. This show taught me that if you really want to succeed, you've got to be willing to throw yourself into the arena."
Wendy is the second "Project Runway" contestant to die within the last few months. Fan favorite Mychael Knight of Season 3 died in October.
Fans of the show tweeted their disbelief.
"First Mychael Knight and now Wendy Pepper. These folks are too young to be leaving us so soon, one fan tweeted.
"#RIP one of the first of many great characters to appear on #ProjectRunway," Andy Cohen, who was head of development of Bravo, tweeted. "She was a big reason for the first season's success."
(Photo: Lifetime)