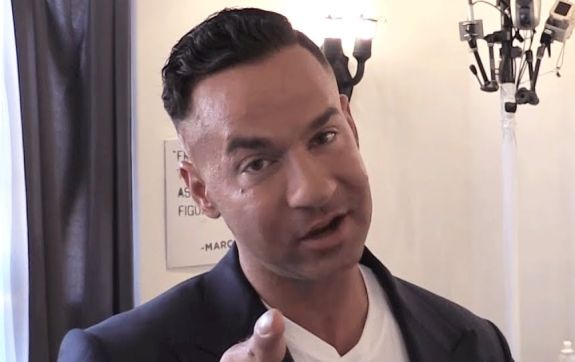 "The Situation" Sorrentino has pleaded guilty to the tax evasion charges against him, and now the Jersey Shore star is hoping the judge handing down his sentence will give him a break.
As The Ashley previously reported, Mike entered a guilty plea on Friday, as did his brother Marc Sorrentino, who was facing similar charges. Both Sorrentino brothers accepted a plea deal and, for Mike, accepting that plea deal means he is looking at up to five years in prison, instead of 15. According to TMZ, he is also facing a fine of up to $250,000.
While Mike will not find out his sentence until April 25, the judge in his case did give him some good news, ruling that it was OK for "Sitch" to film the upcoming 'Jersey Shore' season, Jersey Shore Family Vacation, in Miami, provided his doesn't drink alcohol. On Sunday, he was photographed in Miami with some of his 'Jersey Shore' co-stars.
Mike's lawyers released a statement on Friday in which they expressed their hope that the judge would show Mike some leniency.
"The plea terms call for a balance between punishing the wrong committed and conditions that facilitate Mike living a productive, law-abiding life moving forward," the statement reads. "Following through on this plea agreement, Michael intends to pay restitution before sentencing."
(Photo: WEtv)