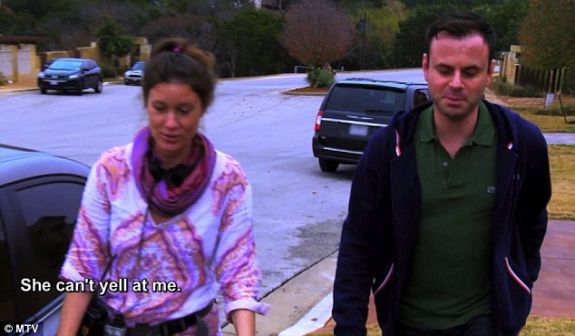 It's official: reality TV producers have named MTV as the worst network to deal with.
In a recent poll conducted by NPACT, the trade group that represents non-fiction TV producers, MTV finished dead last among 46 networks and platforms, earning the title as producer's least favorite network to work with overall.
(This should come as no surprise, of course. As The Ashley has told you, the producers of one of MTV's biggest franchises– the Teen Mom shows– are put through the ringer while on the job. Of course, these results are based on MTV as a whole.)
Forty-eight production companies took part in rating 46 different networks and platforms in 11 categories, including pitching, development, executives' understanding of their network's brand and content needs, business affairs, editorial oversight and notes, production management, finance and scheduling and promo support.
While MTV received the lowest scores, it landed only slightly ahead of Amazon as the producers' least favorite network to deal with.
Showtime was voted "Best to Deal With," despite having very few reality TV shows on its roster. CBS and A&E nabbed the second and third spots, respectively — an impressive feat given the amount of reality shows each network boasts. CBS is home to longtime hit reality shows such as The Amazing Race, Big Brother and Survivor, while A&E's reality show lineup includes Escaping Polygamy, Intervention and Storage Wars, among many others.
Across the 46 networks and platforms, A&E and ID were ranked in the Top 10 across more categories than any of the other networks. Those networks, along with Netflix, also landed in a three-way tie for "Most Respected Network."
Oxygen was voted as the "Most Improved" network in a sampling of 54 producers.
To see the complete survey results, click here.
(Photo: MTV)