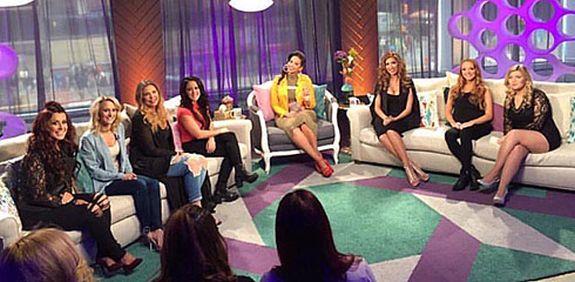 You may think you know your Teen Mom but The Ashley has concocted the ultimate quiz for the franchise's longtime superfans!
From little known facts, to not-so-memorable 'Teen Mom' moments, this quiz is full of hard questions that will prove how well you've paid attention to The Ashley's stories and the show!
The Ashley has seen plenty of 'Teen Mom'–themed quizzes in the past, but this one is not going to have super-easy questions like "Who said 'I seen ya wif Kieffa.'" This is for the true fans who love (or love to hate) 'Teen Mom!'
(Just FYI: The quiz covers 'Teen Mom OG' and 'Teen Mom 2'–as well as 16 and Pregnant– so the phrase 'Teen Mom' can be used to describe either show and should not be taken as a hint.)
Did you enjoy that quiz? Click here to take some of The Ashley's other "Teen Mom"-themed quizzes!
(Photo: MTV)