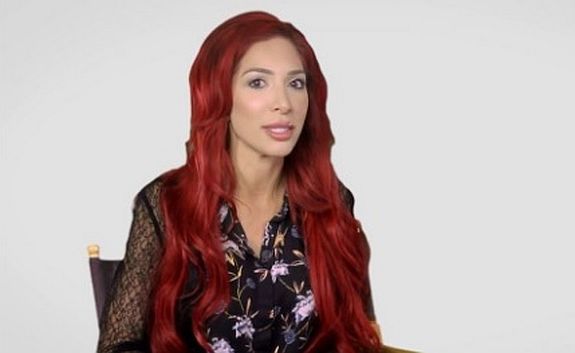 We've seen Farrah Abraham on our television screens for almost 10 years, but on Wednesday, the former Teen Mom OG star actually showed her fans the real her in a new video posted to her YouTube channel.
The video shows a whole different Farrah, void of the screeching voice she uses while promoting stuff on her Instagram, without the "Farrah Speak" word salad she's become known for, and absent of the overly dramatic clothes and makeup.
Instead, a well-dressed and (surprisingly!) well-spoken Farrah sat down in front of the camera and told us the real story behind some of her biggest moments, failures and questionable decisions.
(Even The Ashley can't believe how articulate and honest Farrah is in the new video.)
Here, The Ashley breaks down some of the more-memorable parts of the nearly 15 minute video, when Farrah talks about things that 'Teen Mom' fans have wondered about for years.
On what really happened the day that Farrah's mother Debra Danielsen got arrested for attacking Farrah:
During a fight back in 2010, Farrah said that Debra threw some mail and a shirt at Farrah, but the items hit Sophia, who was then a baby.
"And I snapped," Farrah said. "I put Sophia in the other room and I went back in for my mail. My mother continued to do her thing, throwing the mail and hitting me and I just had to retaliate.
"It was a sad situation I put my family in but I had to break that cycle of abuse, and I had to call the police," Farrah added, "and I'm happy still to this day that I did that."
On the real reason she won't let Sophia's paternal grandmother be in Sophia's life:
Farrah made the decision to cut Derek Underwood's mother, Stormie, out of Sophia's life when Sophia was just a baby.
"So Derek's mother stole Sophia from a baby-sitter," Farrah revealed. "Your child can not talk yet. You can't ask your child what happened that day. I saw something that I had never seen before in my child. When I drove up to the baby-sitter's house, Sophia would start crying, like [she was] shoken. For two days she was traumatic."
On how she felt about her dad, Michael Abraham, growing up: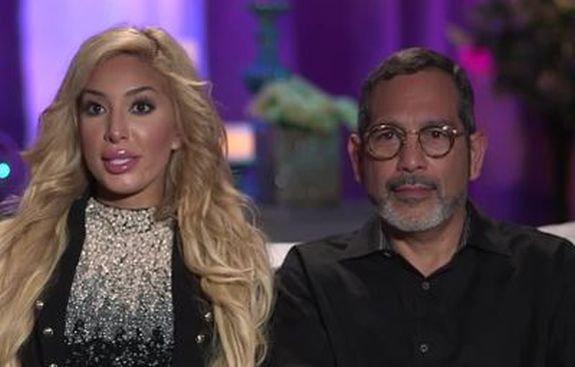 Farrah says that she didn't always have a good relationship with her dad.
"If I resembled anything of my father [while growing up], and it was so hateful…my uncle's side would say, 'Don't be a Michael' or 'Don't act like a Michael' and I literally wanted to become the opposite of my father."
On why she can be perceived as racist sometimes:
Farrah has made headlines over the years for coming off as racist. (While appearing on 'Marriage Boot Camp,' she got into a hostile fight over race, for instance.) Farrah explained why she can say things that seem racist sometimes.
"I grew up with a hateful aura in my family, and [they were] a little bit racist," Farrah said. "I couldn't be friends with certain people. I don't know why that bothered me so much."
On how she really got involved with p0rn: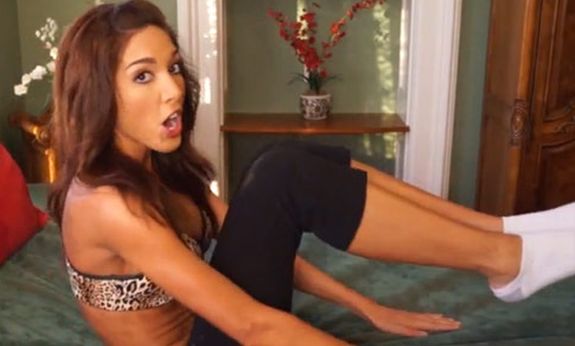 Farrah stated that her entry into the adult film industry ironically came right after she had decided to embrace religion.
"I felt like I wanted to dedicate my life to God and I wanted to go get baptized," Farrah said of that time period (which would have been around 2013, by the way.) "I wanted to start living different. So I went and go baptized."
But Farrah's turn as a holy roller didn't last long.
"The oddest thing happened to me like a week later," she says. "I find myself around a lot of my friends who are in the p0rn industry. All my girlfriends were strippers or adult stars. That was the crowd at 21, with drinking, drugs, other things. That is where I found myself and I don't know why."
"A lot of the sex stuff, my friends, they didn't really have the best of my interest," she added.
On being in the sex industry:
Farrah has continued to do adult-related ventures, but she stated that she's not a p0rn star, despite what anyone thinks.
"That's just not who I am. I see so many mothers dabbling in [the sex industry]," she said. "We find ourselves in a very vulnerable place being single mothers… God knows if you've lost your baby's dad, your parents are a little bit horrible to you, and you're on TV trying to live out these other expectations from other people who want so much from you. It's all about money, money, money."
On why she's had so much plastic surgery:
Farrah has numerous cosmetic surgeries over the years, including rhinoplasty, multiple boob jobs, fillers, a chin implant (and removal), and more. For the first time, she kind of explained why she continues to alter her body via surgery.
"I really beat myself up about my body," Farrah said. "I really just went through so many weird times, puberty and changing with pregnancy. You saw me dabble with plastic surgery."
She also seemed to admit that sometimes she's gone too far with her cosmetic procedures.
"Doctors will do whatever you want, and sometimes it's too much," she said, adding that her first surgeries actually made her feel worse than ever.
"I found myself so insecure," she said. "I would literally stare at my face so much. That ate me up.
"When you're a shattered woman and picked apart to the core and people pleasing…it was just so much trying for me," Farrah added. "I was falling apart."
On why she actually sued MTV when she got fired from 'Teen Mom OG':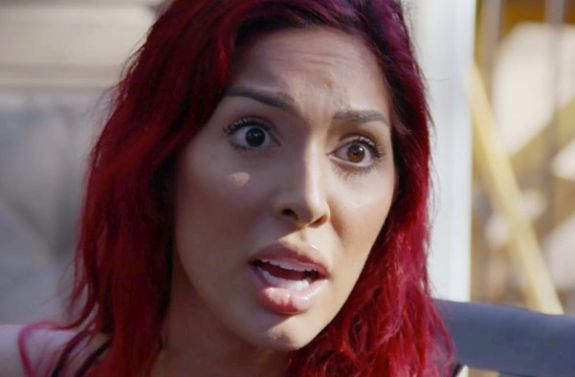 Farrah stated that the show's executive producer, Morgan J. Freeman began to treat her differently.
"I see [him] turn on me and turn the other cast members on me," she said, adding that she believes the producer purposely provoked her in order to ensure she'd blow up (and help them score big ratings).
"I can't think of a day that I wasn't being poked, where I wasn't being pushed" she said. "I was always like the villain. Sometimes I can't always be the villain because of how I was villainized in my own family growing up."
On her estranged mother, Debra Danielsen: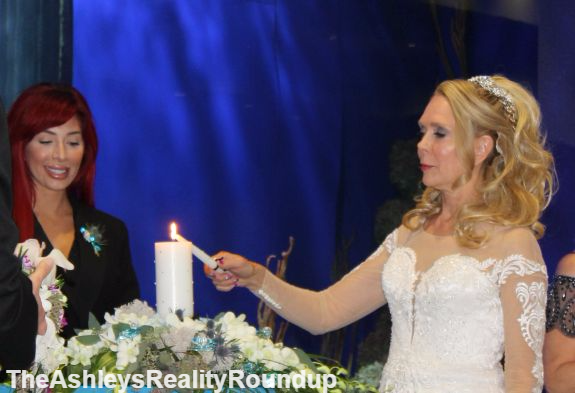 "My mom was like the one person I loved so dearly growing up," Farrah said. "When people start switching, like your mother and your grandmother and women in your family…"
She also stated that she never really got along with her sister, Ashley Danielsen. However, she did admit that "my mother treated my sister worse and I felt so bad."
Farrah kind of touched on the whole "Debz OG" thing.
"My mom went through a midlife crisis while we were filming 'Teen Mom,'" Farrah said. "She got her severance package [from her sales job] and retired early. And that's when she kind of decided she's an actress on TV for 'Teen Mom.' I don't agree with that because I'm not acting. I'm showing my real life while I'm being poked on, jerked that way and villianized on a TV show. And my mother just catered to that.
"I think I'm the one person who loves her the most on this earth," Farrah said of Debz, later adding, "Still, she goes on my show and says I don't love her and that I don't know what love is, that I don't  have that in me. That's all I can say for my mom."
On her future:
"I really hope to do a show that is fun and enlightening and engaging to other women, talking about the parenting fails, dating…I want to be an influencer that influences change."
Watch the entire video below:
(Photos: MTV, WEtv, YouTube)