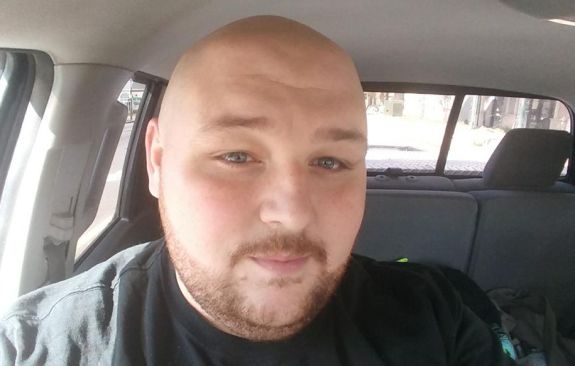 L.B. Bonner, best known for losing over 300 pounds on the last season of the TLC reality show My 600 Lb. Life, has died. He was only 30 years old.
According to TMZ, L.B. (whose real name is James) was found dead Thursday night in a park in South Carolina. It appears that he died from a gunshot wound that may have been self-inflicted.
"The circumstances surrounding his death are now under investigation," the site reports. 
While family and friends hinted on his personal Facebook page that L.B. was suffering from mental health issues, the Facebook page L.B. used to chronicle his weight loss journey was full of inspirational posts. His last post, which he wrote yesterday, did indicate that L.B. was struggling with personal "demons."
"I just want to say thank you to everyone who has shown me love and support throughout my journey," he wrote. "I've realized a few things over the last few days and its time that, I face my demons head on.. No matter what you change or the efforts you put forth in life, sometimes you just have to take it on the chin and deal with things your own way…Again, thank y'all so much… Please don't ever let people you care about not know how you feel…."
L.B. was one of the biggest weight-loss success stories to come out of 'My 600 Lb. Life.' He started his journey on the show weighing 650 lbs.  (He had gained a lot of the weight after losing his leg in a 2013 car accident.) After changing his diet, adding exercise and undergoing lap band surgery, L.B. shed hundreds of pounds. In June, he celebrated weighing in under 300 lbs.
"If someone would've told me a year ago I would be down over 300 lbs, and working a lot on myself, and rebuilding relationships with my family I would've told them they were crazy," he wrote on Facebook on June 25. "Life is Good, and life is what ya make of it."
Radar Online reports that L.B.'s friends and family were shocked by his death.
"This is so sad and so unexpected," one friend told the site. "I thought he was doing really well with his new job and girlfriend. Not to mention his weight loss and upcoming surgery. He was doing so good. I knew him before the weight loss and he still was a happy funny person."
TMZ reports that L.B.'s death has not yet been ruled a suicide.
Sadly, L.B. is not the only "My 600 Lb. Life" star who has passed away since appearing on the show. Season 1's Henry Foots died in 2013 due to a medical issue not related to his weight. In addition, Robert Buchel died from a heart attack while he was shooting Season 6 in November 2017.
Watch a clip from L.B.'s inspirational journey on "My 600 Lb. Life."
(Photos: Facebook, Instagram)