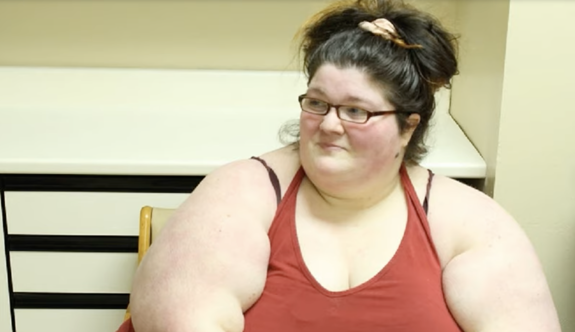 Gina Krasley of My 600 Lb. Life (Season 8) passed away August 1, just weeks after revealing she was suffering from an unidentified illness that had left her completely immobile.
According to the Daily Mail, Gina recently revealed the mystery illness had not only left her unable to move, but also battling severe leg pain and numbness in her fingers. She claimed at the time to be receiving medical care at her house, with plans to meet with a neurologist July 29.
It is unknown if Gina was able to attend her neurology appointment, as she sadly passed away two days after her scheduled appointment.
The 30-year-old is the ninth person featured on the TLC show to pass away after their episode was filmed.
On "My 600 Lb. Life," Gina, who appeared on the show with her wife Beth, struggled to stick to Dr. Nowzaradan's diet plan, only losing 51 lbs. by the end of her episode. However, Starcasm reports that in the months after her episode aired, Gina told fans on social media that she had managed to lose another 150 lbs.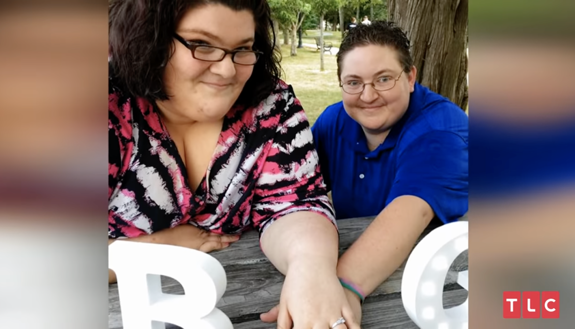 It was also revealed after episode aired that like many other former stars of the series, Gina had filed a lawsuit against "My 600 Lb. Life" production company Megalomedia for alleged negligence.
In her lawsuit, Gina accused the production company of causing her distress on set, failing to provide proper healthcare services and also of actively encouraging her to eat to make it look as though she was intentionally ignoring her doctor's advice.
The first lawsuit against Megalomedia was filed in January 2020 by L.B.'s family, who alleged "gross negligence" against the production company.
Lawsuits were then filed by David Bolton (Season 6), based on claims very similar to those cited in the lawsuit filed by L.B.'s family, as well as Maja Radanovic (Season 7), Gina, Jeanne Covey (Season 7), Destinee Lashaee (Season 7), Nicole Lewis (Season 5), Dottie Perkins (Season 4), Annjeanette Whaley (Season 7) and Alicia Kirgan (Season 6).
In April, Megalomedia filed a formal petition to have Gina's case dismissed, as well as the lawsuits filed by David and Maja.
Prior to Gina's death, Coliesa McMillian (Season 8) was the most recent cast member to pass away; the 41-year-old died in September after suffering complications from weight loss surgery.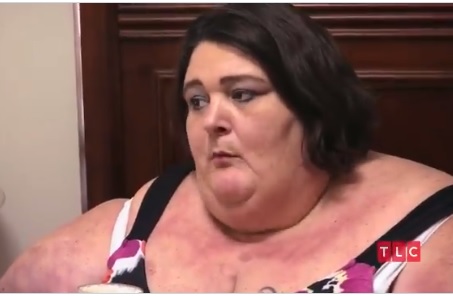 Other participants from the show who have died include James King (Season 5) in April 2020; Henry Foots (Season 1) in 2013; Rob Buchel (Season 6) in 2017; L.B. Bonner (Season 6) of suicide in 2018. Also in 2018, Lisa Fleming (Season 3) passed away. In February 2019, Sean Milliken (Season 4) died after suffering complications from an infection at the age of 29. That month also saw the loss of Kelly Mason (Season 7), who died of heart failure during her "My 600 Lb. Life" episode.
On Friday, TLC issued a statement on Gina's death on its Twitter account.
"TLC was deeply saddened by the loss of Gina Krasley, who shared her weight-loss journey on 'My 600lb Life,'" the network tweeted. "Our thoughts and prayers are with her family at this difficult time."
TLC was deeply saddened by the loss of Gina Krasley, who shared her weight-loss journey on My 600lb Life. Our thoughts and prayers are with her family at this difficult time.

— TLC Network (@TLC) August 6, 2021
RELATED STORY: "My 600 Lb. Life" Returns for Season 9 After a Year of Lawsuits & Two Cast Member Deaths: Watch the First Trailer of the New Season
(Photos: TLC)