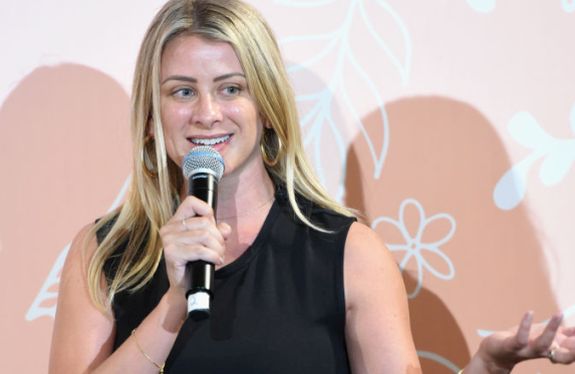 The Hills are alive…with some low-key shade!
Kristin Cavallari made her return to reality TV this year, starring in the E! show Very Cavallari, but her former 'Hills' co-star Lo Bosworth made it clear that fans won't be seeing her on her own reality TV show any time soon.
In an interview with Us Weekly last weekend, Lo— who got her start on Laguna Beach— bashed reality TV shows in general, insinuating that shows about businesses (such as, um…'Very Cavallari'…) are especially bad.
"I'm a feminist and I find that a lot of the storylines portrayed on reality television aren't particularly supportive of women or their missions in life or their businesses," Lo said when asked if she would ever do a show about her business. "So, it's just not something that's for me."
Lo continued her anti-reality-TV rant.
"I know how reality television operates and I'm not interested in perpetuating a culture of drama around anyone or anything. It's just not who I am," she said. "I don't like to gossip about people. I don't like to cause trouble."
Kristin's reality show focuses on her marriage to Jay Cutler, as well as the inter-employee relations at her new Uncommon James store in Nashville. 'Very Cavallari' also has its fair share of employee drama, which, according to Lo, is something she wants nothing to do with.
"When you invite the cameras into your life, you have to anticipate that [drama] is part of the situation," she told Us Weekly. "Whether you fully anticipate it or not, that's how it works. For me, that's not how I choose to live my life. I choose to live my life in positivity, spreading a message of proactive, self-care culture for women."
Apparently, Lo's "proactive, self-care culture" does not include her hanging out with her old pals from 'The Hills.'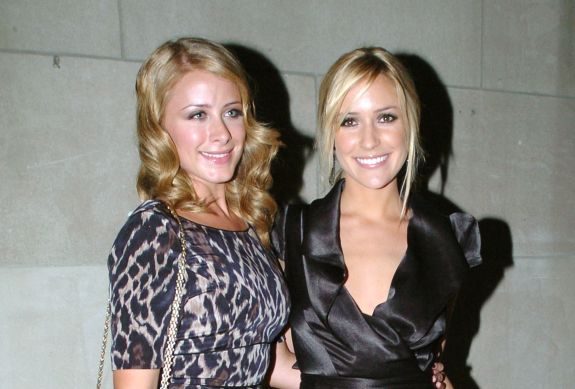 Back in February, Lo said on her podcast that a 'Hills' reunion was out of the question for her. Lo and other cast members from the show have stated that MTV execs were trying to get the old gang back together again earlier this year for a reunion but it failed.
"I was like, 'F**k, no! I don't want any association with those people,'" Lo said in February in regard to being asked to do the 'Hills' reunion. "I think everybody actually feels that way about their coworkers, which is really what the 'The Hills' was. They were all just my f**king coworkers. It was a job. A j-o-b."
Lo can probably forget about getting that "friends and family" discount at Kristin's store…
RELATED STORY: Stephen Colletti Confirms MTV is "Talking About" Reuniting the 'Laguna Beach' Cast
(Photos: Vivien Killilea/Getty Images; Teresa Barbieri/Getty Images)