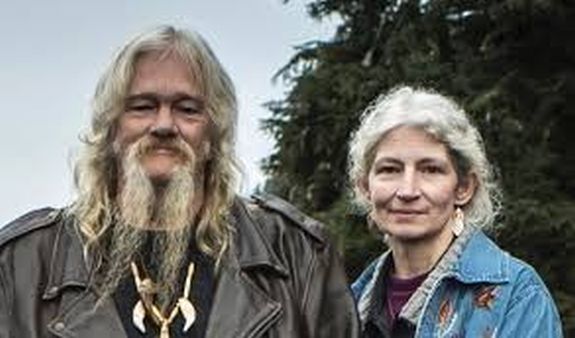 The new season of Alaskan Bush People centers around the Brown family's move from Alaska to Washington earlier this year. Some fans hoped that the Browns would eventually move back to The Last Frontier but, according to family patriarch Billy Brown, the relocation is permanent.
Billy recently told Radar Online that, due to his wife Ami's health issues, the Brown family can no longer live in the remote wilderness.
"Unfortunately, we can never move back to Alaska," he said. "We were told that we must always be near a hospital so that Ami can receive treatment for her cancer. And when we were told that, we made a choice to leave and now we must always live by that choice no matter what."
As The Ashley previously told you, Ami was diagnosed in July 2017 with advanced lung cancer—a battle some accused the Brown family of faking for ratings. At the time, the family defended those claims, as did the show's network, Discovery.
While many fans thought that Ami's cancer was in remission, Billy told Radar that the cancer isn't completely gone.
"She still has Stage 0 primary [cancer], and there are still traces. But they took the majority out, and the growth is really slow," he added. "She is doing good but the docs made it clear that we have to live in a place where she can go to the hospital at any time."
The Brown's decision to relocate for the sake of Ami's health is one that was supported by Discovery, much to the surprise of the family.
"I didn't know if they were going to follow us when we had to leave Alaska," Billy's son Gabe said. "But they were good about it and followed us every stage. They told us, 'We are with you and want to see this through.'"
"Thank God for that," Billy added. "They had our backs all the way. Cancer affects so many people out there. It is a world that most people don't even realize."
The eighth season of 'Alaskan Bush People' is currently airing on Discovery Channel.
(Photos: Discovery Channel, Instagram)