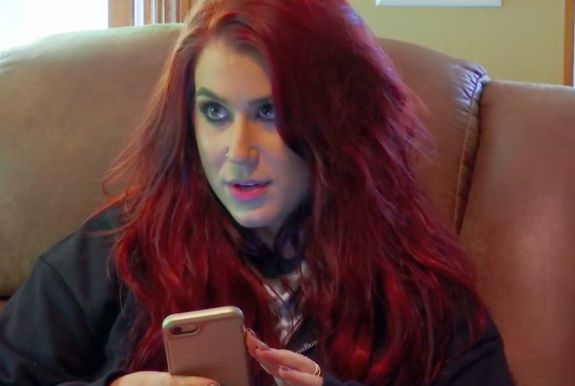 From showing off their new boyfriend to showing everyone how awful they are, the stars (and former stars) of the Teen Mom franchise have been busy this week! In an effort to bring you up-to-date on all of the latest Teen Mom OG, Teen Mom: Young and Pregnant and Teen Mom 2 news, The Ashley brings you the Teen Mom News Pile.
Here are some of the major (and minor but interesting) 'Teen Mom'-related things that happened so far this week…
Jenelle Evans' husband David Eason reached a new low of awfulness…if that's even possible.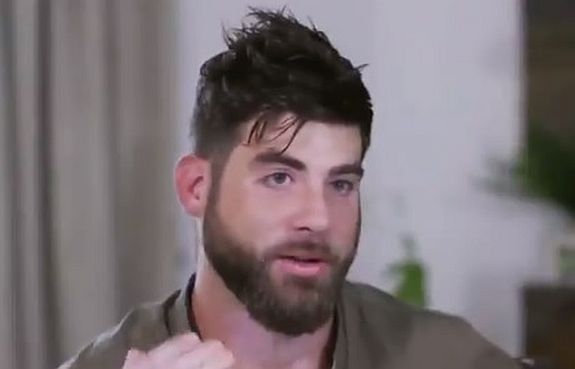 David was booted from 'Teen Mom 2' in February after posting homophobic tweets, and, since then, he has used his verified Instagram account to "speak his mind" on a variety of topics. However, a post David made to Instagram Live on Monday took the prize for most-offensive thing he has ever posted, in The Ashley's opinion.
Mr. Jenelle Evans, who recently posted that he is proud to be straight and white, posted meme with a historical photo showing people being loaded into boxcars to be taken to concentration camps during World War II. A disgusting caption accompanied the photo.
"Why gun control? Because armed people will NOT willingly load themselves into railroad boxcars," the caption read.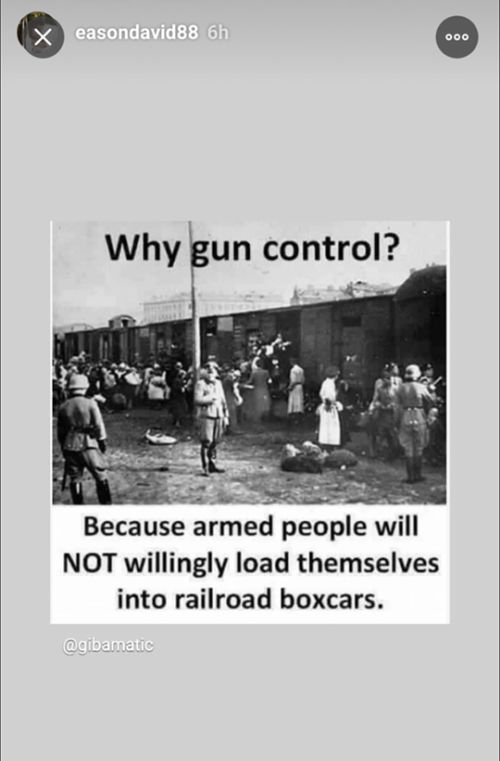 Luckily, MTV has actually stood firm and refused to allow David to come back to 'Teen Mom 2,' despite Jenelle's extensive efforts to get him back on the show.
'Teen Mom OG' got a nomination…for once.
The birth-control-challenged crew from 'Teen Mom' has been bringing their drama to our TVs for over nine years, but this week the show earned its first official nomination for a category of a "real" awards show.
'Teen Mom' was nominated in the "Best Reality Show" category for the 2018 E! People's Choice Awards. The reality show has some stiff competition, though. In order to snag the win, 'Teen Mom' will have to beat out 'Basketball Wives,' 'Chrisley Knows Best,' 'Jersey Shore: Family Vacation,' 'Keeping Up With the Kardashians,' 'Vanderpump Rules,' 'Queer Eye,' 'Gold Rush,' two 'Love and Hip Hop' shows and two 'Real Housewives' shows.
Some of the 'Teen Mom OG' stars took to social media to ask their followers to vote for 'OG.'
"Guys!!! GO VOTE for #TeenMomOG link is in my bio! We are nominated for a people's choice award after being on air for 9 years!!" Catelynn Lowell wrote on Instagram.
"GO VOTE! @TeenMom is nominated for a #PCA after 9 YEARS on the air!" Tyler Baltierra tweeted.
If you'd like to vote for 'Teen Mom,' click here!
Kayla Sessler Introduced Us To Her New Boo
It looks like 'Young and Pregnant' star Kayla has finally given her baby daddy Stephan the ol' heave-ho…and replaced him with a familiar face from her past!
Kayla, whose battles with Stephan played out during the first season of 'Young and Pregnant,' posted a photo of her snuggling up to her high school friend, Luke Davis III, to Instagram earlier this week. In the comment section of the photo, Kayla revealed that she and Luke are now dating.
"Is this ur new boyfriend?" one of her followers asked, to which Kayla replied, "Yes ma'am."
Luke also appeared in photos taken last week in New York City, where Kayla was off filming the 'Young and Pregnant' Season 2 Reunion.
Fans of the show first "met" Luke during Season 1, when Kayla ran into him while she was registering for college classes.
"We did go to high school together, but we never really talked too much because I was dating Stephan my whole high school," Kayla said. "Stephan does know him too, but they're not really friends."
She explained that, "right now me and him we are just basically getting to know each other better and seeing if we have a connection, or if something could be there."
Chelsea Houska explained the significance of the unique middle name she gave her newborn daughter.
Chelsea and her husband Cole DeBoer welcomed a baby girl last week. The 'Teen Mom 2' couple named their daughter Layne Ettie, and the baby's unique middle name had fans wondering about the significance of it.
On Twitter, Chelsea explained that "Ettie" has a special meaning to her and her family.
"I had a grandma named Nettie and my other grandma was Edna and they called her Eddie…so we thought Ettie was perfect," Chelsea wrote.
(By the way, The Ashley has updated her "Teen Mom Babies: By the Numbers" post to include Layne. Click here to check that post out!)