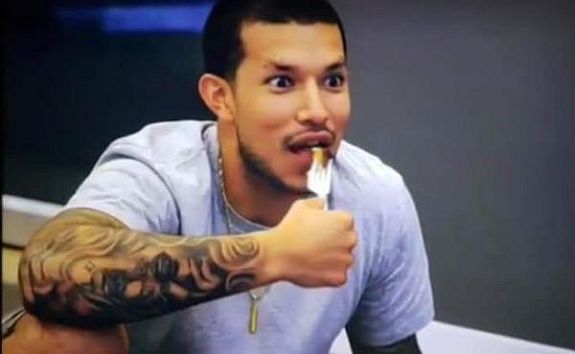 From starting a business to starting social media drama, the stars of the Teen Mom franchise have been busy this week! In an effort to bring you up-to-date on all of the latest Teen Mom OG, Teen Mom: Young and Pregnant and Teen Mom 2 news, The Ashley brings you the Teen Mom News Pile.
Here are some of the major (and minor but interesting) 'Teen Mom'-related things that happened so far this week…
Javi Marroquin Announced His Post-Military Career Plans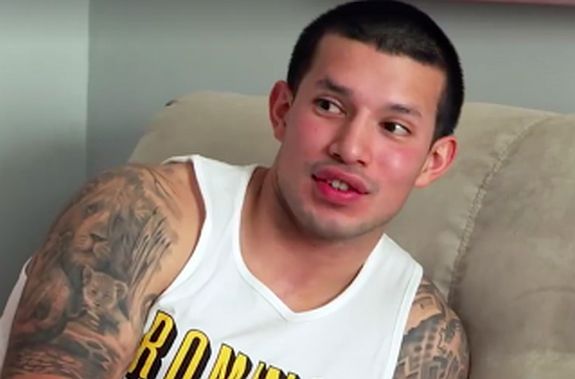 Javi recently completed his service in the U.S. Air Force, causing 'Teen Mom' fans to wonder what his next career move would be. (Would he start his own leather-pocketed T-shirt line? Finally write that tell-all book he's been promising?)
Earlier this week, Javi finally revealed his post-military career plans, announcing via Facebook that he will soon be opening his own CrossFit gym. The facility will be called CrossFit Killshot and will be located in Smyrna, Delaware.
Javi didn't reveal when exactly the gym would be opening, except that it will be "soon."
"DREAM COME TRUE!" Javi captioned an Instagram video announcement. "So I'm taking a big leap here and going to open up my own business," he continued. "This has always been in the back of my mind for years. I was always scared to take the first jump and go after it. After talking with my family and loved ones, @crossfitkillshot will be opening soon in Smyrna, DE!"
Javi and his baby-mama-to-be, Lauren Comeau, are both passionate about the CrossFit fitness program and often post photos of themselves burpee-ing, lifting and… doing whatever the hell else people do at CrossFit.
Lauren expressed her excitement about Javi's new venture on her Instagram.
"SO proud of this guy turning his dreams into a reality!" she captioned a repost of Javi's video.
Back in June, Javi revealed why he chose not to re-enlist in the Air Force.
"I could re-enlist right now if I wanted to, but my family is more important," he wrote on Twitter. "I will be transitioning out and look forward to a new career."
Jenelle Evans & David Eason Celebrated Their One-Year Anniversary With A Tractor Photo Shoot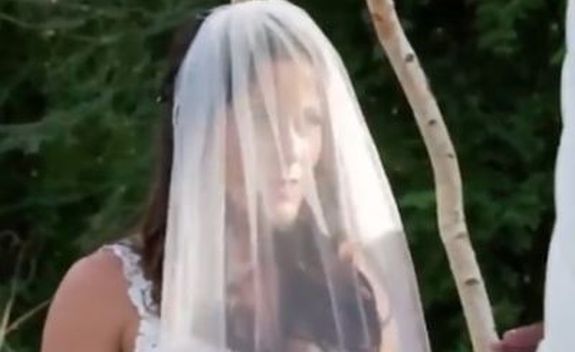 Sunday marked the one-year anniversary of the day Jenelle married David on The Land. (It is also the one-year anniversary of the "veil-tastrophe" shown above…) To mark the special day, Jenelle and David staged an on-The-Land photo shoot in which they posed lovingly together…with a tractor.
AS.YOU.DO.
"#HappyAnniversary to #MyLove," Jenelle captioned a series of tractor modeling photos posted to Instagram. "We made it our first year together! Just to think it's already been a year!!!! I think #MarriedLife looks good on us. Love you to the moon and back sweetheart! Life's been good to us so far, cannot wait for our future. #FirstYearMarried"
David, ever the Romeo, posted the same photo of him and Jenelle kissing by the tractor. However, his caption was much more vomit-inducing.
"Getting ready to plow! ? ?????"
(See what he did there? Yeah…me too…and now I have to go upchuck my dinner…)
He also posted a photo of the veil-tastrophe, along with the caption, "Happy Anniversary to the most beautiful, loving woman I've ever met! Thank you for being my best friend and everything I've ever wanted! We have been through a lot of great times and difficult times which I think has made us stronger as a unit. I couldn't imagine life any other way than to be loved by you for the rest of our lives! This year has went by so fast, I hope time slows down some so I can keep staring in your beautiful eyes a little longer! I love you so much!"
Ashley Jones Shot Down Her Baby Daddy's Mama's Attempt At Body-Shaming Her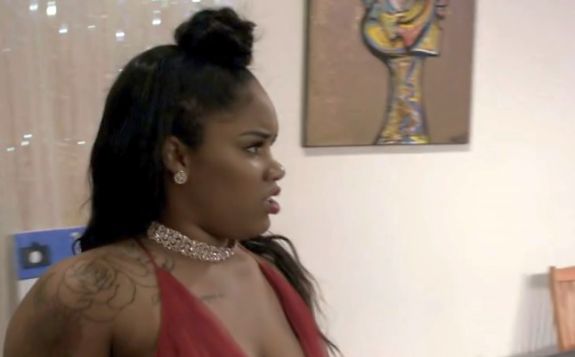 It's certainly no secret that 'Teen Mom: Young & Pregnant' star Ashley does not get along with Shen Williams, the mother of her baby daddy Bar. The women have battled each other on the show, as well as social media, for months, but earlier this week, Shen tried body-shaming Ashley on Instagram…and it didn't go so well.
Shen posted a photo of Ashley to her Instagram account and insinuated that Ashley looked pregnant.
"Now the real question is Ashley pregnant or did she forget to photo shop this pic? now run dat…"
(The Ashley wrote the quote just as Shen did, to preserve the genuine "Shen Speak.")
Ashley clapped right back at Bar's Mommy Dearest, re-posting Shen's remark to her own Instagram page, along with a virtual-bitchslap of a caption!
"There was a time when comments like this would have had me trying to puke up a lollipop," Ashley wrote to Shen on Instagram. "I've struggled with body image issues and eating disorders for about 8 years now. About 3 years ago I got it all under control but having Holly made me jump from a size 1 to a size 14 , and after pregnancy I was so ashamed of my body that everything I bought was a size bigger.
"There were times when I was to ashamed to be seen in public. There were times when I watched the first season back and cried because of how "FAT" I thought I was. I AM STRONGER NOW. And have gotten to a happy healthy 130 pounds. I share all this to say that body shaming is for the WEAK and I have come to learn to embrace and empower the body you have because you only get one."
Ashley was a little more harsh in her response posted to Twitter.
"I had 1 year [to lose the baby weight], YOU HAD 8," Ashley wrote in response to Shen. "And I would have never said a word but, BODY SHAMING is weak as f**k. Period. As a mother and a woman, it's sad. After having Holly and going from size 1 to 14, I had severe depression and was to ashamed to even go outside.I changed all of that, with HARD WORK. Not gone let anyone take that from me. I'm sorry I am trying to take the higher road but this is an issue that I feel is way out of line. People are facing this every day including myself. It's not funny and woman to woman it's disgusting."
Chris Lopez Actually Praised Kail Lowry For Writing About Him in Her New Book
Kail's new book, A Letter of Love, talks in-depth about the relationships she had with her three baby daddies. Even still, Baby Daddy No. 3 Chris is still supportive of the book.
On Thursday, he took to Twitter to express how proud he is of Kail for being a four-time published author. Chris and Kail have had their share of social media brawls, but for once, Chris was praising his baby mama.
"Grab a copy of A Letter of Love if you haven't, I tried to act like I didn't want to read it but I did lol," Chris tweeted.
"And even tho it's things about me i may not agree with, overall proud of her, Idk bout y'all but I don't know many people that have 4 published books lol," he added.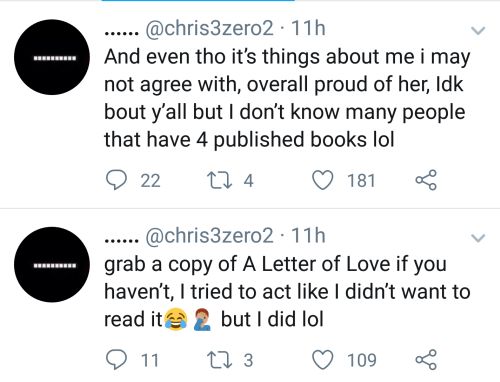 Baby Daddy No. 2, Javi Marroquin, wasn't as excited about Kail's new book. As The Ashley told you, Javi exploded on social media after reading a sneak peek portion of the book that The Ashley posted on The Roundup earlier this week. He was unhappy about things Kail wrote in the book about him.
To catch up on other recent 'Teen Mom' news, click here!
(Photos: MTV, Twitter, Instagram)