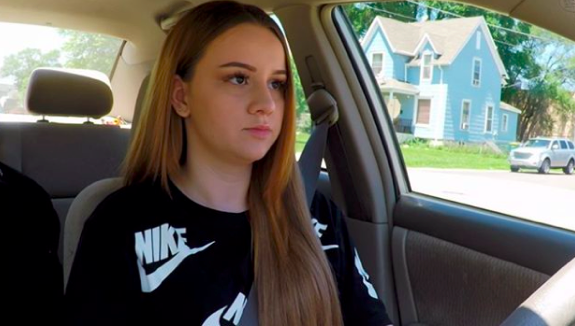 After filing an order of protection against abuse against her baby daddy in May, Teen Mom: Young & Pregnant star Kayla Sessler shared the details of what really went down between herself and Stephan Alexander during Monday's episode.
While Kayla revealed to Radar Online earlier this month that she filed the order against her ex Stephan (with whom she shares son Izaiah) following a domestic abuse incident, we now know the whole incident stemmed from Stephan taking her debit card.
According to Starcasm, when Kayla went to confront Stephan about her missing card, the two began arguing and things turned physical.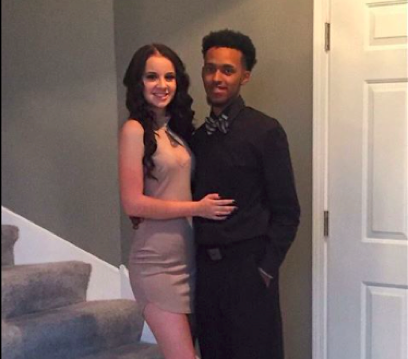 "The argument resulted in him pulling me out of the car and throwing me on the ground," Kayla said during the episode. "He started hitting and kicking me. And [my friend] Annabelle called the police."
During the 911 call, Annabelle can be heard telling the operator that her friend's ex "kicked her and hit her."
After police arrived, a domestic violence report was filed, though Kayla did not wish to give her statement in front of Stephan. Instead, she did so the following day at the police station, where she was told by an officer that pressing domestic charges would be difficult.
"He ended up not getting arrested because police said they did not have enough evidence even though I had bruises on me," she told Radar Online.
(Viewers got to see said bruises during Monday's episode as Kayla's mom took pictures for evidence.)
Kayla ultimately filed an emergency order of protection that was approved by a judge for a two-week term. As Starcasm previously reported, Kayla had the option to renew the order for a two-year period, though she did not show up for the renewal hearing, resulting in the order being lifted in June.
Prior to Monday's episode, Kayla reminded her followers to tune in to the show that night, adding, "My son's safety always comes first." Following the episode, MTV's 'Teen Mom' Twitter account released a statement regarding domestic violence, which Kayla herself retweeted.
Violence within a relationship is never okay.

If you or someone you know has been victim of domestic violence, help is available 24/7/365.

You can call the National Domestic Violence Hotline (@ndvh) at 1-800-799-SAFE(7233) or visit https://t.co/4WsBTzeiAE#YoungAndPregnant

— #TeenMomOG (@TeenMom) October 30, 2018
Kayla has since moved on from Stephan and has been dating her friend Luke Davis for a couple of months… and apparently, he's already gotten Izaiah's approval.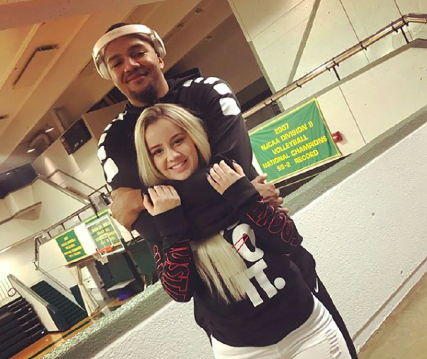 "He's a great guy," Kayla said. "Izaiah adores him. He's not trying to take Stephan's place, but he's going to step up where Stephan isn't."
(Photos: MTV, Instagram)