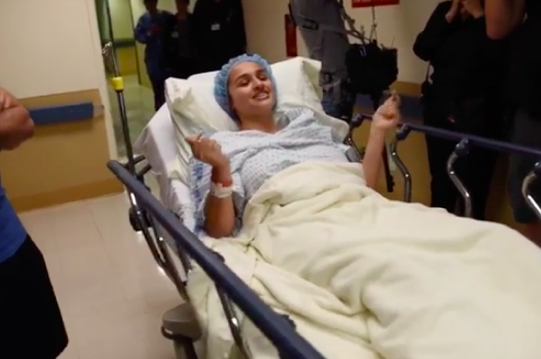 The current season of TLC's I Am Jazz chronicles the weeks leading up to Jazz Jennings' gender confirmation surgery, and, over the last two episodes, viewers have learned a lot about the life-changing surgery, as well as the risks the 18-year-old faced by undergoing the procedure.
The first two episodes of Season 5 have spurred much debate across social media platforms, especially Twitter. Many fans were confused about what happens during a surgery like Jazz's, as well as the physical aspects of gender confirmation surgeries in general.
Tonight's episode will likely reveal more surgery-related details, but fans seem to be waiting for the much-hyped surgery episode, which will air later this season.
Here, The Ashley has listed some of the most-common questions fans have asked on the topic on Twitter, as well as the answers, as provided during the first two episodes of Season 5 by Jazz, her parents, Greg and Jeanette Jennings, and Jazz's surgeon Dr. Marci Bowers.
How did Dr. Bowers construct a vagina for Jazz?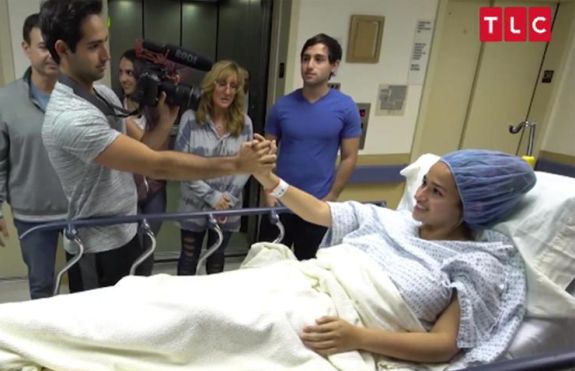 Constructing a vagina for Jazz was no easy feat.
"For the genitals, for the outside, it's just the tissue she already has," Dr. Bowers shared during Episode 1. "And for the sensory portions, it's going to be the head of the penis that will become the clitoris."
The doctor assured Jazz that her new vagina would have a depth of at least five inches.
During last week's episode, Skylar, a friend of Jazz's who had gender confirmation surgery herself warned Jazz that the post-surgery process of "dilating" (where a plastic tool is inserted into the vagina for a period of time to keep the vagina at the correct depth and width) will be painful.
Why was Jazz's surgery more difficult than other gender confirmation surgeries?
The fact that Jazz never went through puberty meant risking complications. As fans are aware, the TLC star started taking testosterone blockers at a young age, which prevented her male sex organs from growing normally. This resulted in a lack of usable tissue to construct the vagina.
"Jazz as a medical case is really a conundrum because her puberty was blocked so well that she didn't get growth of her genitals in a way that allows us as a surgeon to use a conventional approach," Dr. Bowers explained. "We have to be very creative to find new ways of getting tissue to line these areas of the body that we create."
Jazz's doctor used Jazz's peritoneal lining (which is a thin membrane that surrounds the stomach) to build the vaginal canal. The doctor told her and her parents that Jazz's surgery will likely set the standard as to how doctors harvest patients' peritoneal lining going forward.
What were the risks Jazz faced by having the surgery?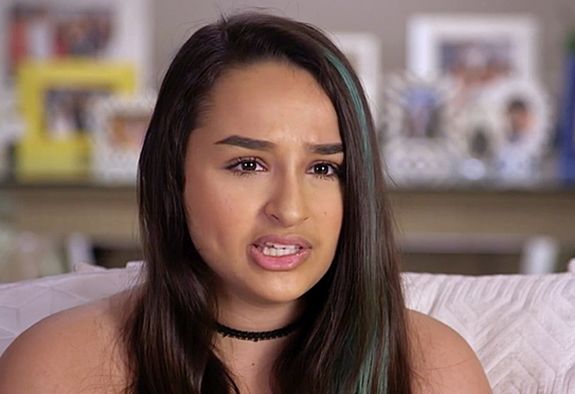 Dr. Bowers explained that "hemorrhage inside" or "injury to the intestine" were among the many things that could have possibly gone wrong for Jazz in the operating room or once she returned home.
Jazz recently told ABC News that she actually had to return to the operating room to have a second procedure done.
"The good thing though is that it was only cosmetic and external so it wasn't too dramatic," Jazz said, confirming that the complication was not life-threatening.
Jazz's young age also presented additional risks.
"She's on the borderline for age to do the surgery at all, and so we've got to have everything perfect," the doctor stated in Episode 1.
(Many of the show's critics blasted Jazz's parents for allowing her to have the surgery while she was still a teenager. One notable critic— former Counting On star Derick Dillard—likened it to "a kind of child abuse" around the time Jazz had the surgery last summer.)
Will sex feel good for Jazz?
 Jazz is usually very open about all topics, but discussing "the sex stuff" is still uncomfortable for the star. In the Episode 1, Jazz admitted her libido was still "basically nowhere."
"Jazz does not know what an orgasm is and it's very important when expressing intimacy," Dr. Bowers explained. "And although it is not something that's going to delay surgery, it's not going to be any easier for her to have an orgasm after surgery."
She also added that if one is "able to orgasm pre-surgery, they're very highly likely to be able to orgasm afterwards."
A new episode of 'I Am Jazz' airs tonight on TLC.
(Photos: TLC)