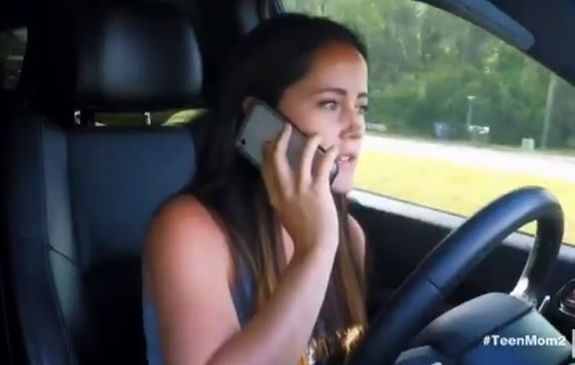 Jenelle Evans' spot on Teen Mom 2 is currently in limbo!
The Ashley can exclusively report that the trouble-making 'Teen Mom' star had a very important phone call on Friday about her future with MTV and it did not go as the show's producers and crew expected!
Jenelle's phone call was reportedly with a Vice President for MTV Networks.
"No one has a call with him unless there's a very big issue!" one production source told The Ashley. "Because she was talking to him, everyone behind the scenes was positive that Jenelle was being fired on Friday. That's what been circulating among the show's higher and lower producers for weeks, ever since the Reunion."
Before we get into the phone call, allow The Ashley to set the scene and tell you what's been going on…
The cast of 'Teen Mom 2' recently began to film for Season 9B. However, Jenelle has yet to film a single scene, and the show's producers would allegedly not even confirm to Jenelle that the show would even be getting another season. (Of course, they've known that it will be getting a 9B season since November, which is when The Ashley told you about it!)
"Jenelle has not been filming for Season 9B like the other girls have," one source alleged. "She has asked various producers when–and if– she will be continuing to film and they have blown her off basically and not given her a straight answer."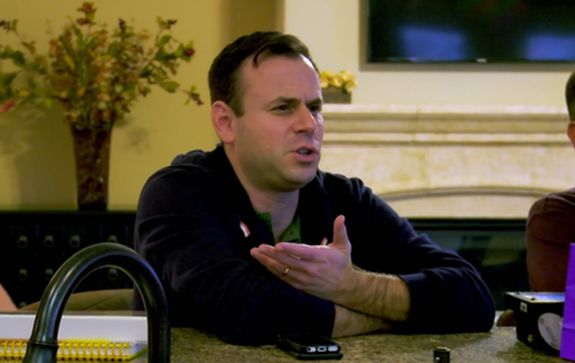 Jenelle apparently had no clue how close to getting the boot she was (and still is). She has allegedly told people that she does not believe the show continue without her.
"She also still believes that David will be allowed to start filming again," the source said. "This is why Jenelle says David is causing so many problems [for the crew] because he thinks he was wrongly fired and if they just allow him to film, he will stop [being a problem]. She really believes that MTV will give David another chance."
While many associated with the show believed Jenelle was being fired on Friday during her phone call, it appears that the MTV execs allegedly made the call to keep Jenelle on and give her yet another chance. (The Ashley is not positive who decided it, but it was not any of the show's producers or Morgan J. Freeman, etc.; it came from above them, according to The Ashley's sources.)
During the phone call, the VP reportedly spoke to Jenelle and said he wanted to try to figure out how to film without David causing problems for the crew and producers.
There were several other people on the call, including Jenelle's mother, Barbara Evans.
"The people on the call actually apologized to Jenelle for what happened to her at the Reunion with Nessa!" one source tells The Ashley. "They promised Jenelle that nothing like that would happen again."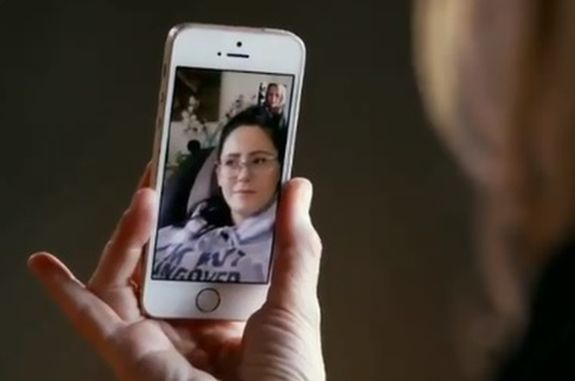 They also asked her to please stop posting anything negative about the show or MTV to her social media. (This was not unique to Jenelle, though. Several other 'Teen Mom 2' and 'Teen Mom OG' cast members were contacted by MTV higher-ups recently and asked to remove posts that bashed the network or franchise.)
"The people on the call told Jenelle that there would be new rules for her that she would have to follow going forward," the source alleged.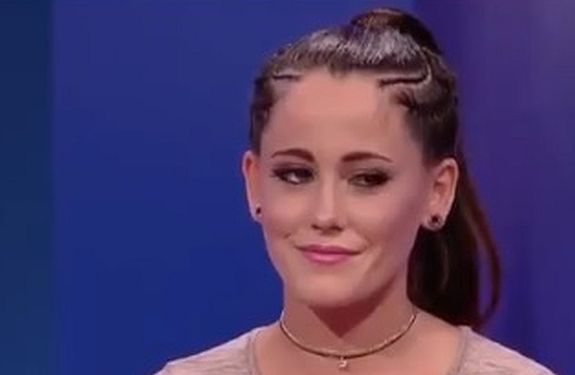 From what The Ashley was told, none of the other cast members were told about this call, or about Jenelle's future with the show, although many were asking their producers if Jenelle would stay on the show. This was a big topic backstage at the most-recent Reunion.
"When the crew and producers found out Jenelle was not let go, many of them were very upset and disappointed," the source said. "Everyone finally thought they were rid of Jenelle and David and all their chaos for good."
According to one production source, many of the show's existing rotating crew is still refusing to go to North Carolina to film with Jenelle, should she actually make it onto Season 9B.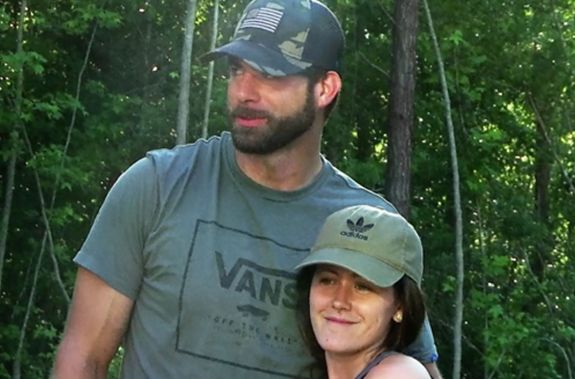 Back in January, The Ashley told you that the crew began saying "no" to going to shoot with Jenelle. (That was right after David posted a series of alarming videos to Instagram stating that he would shoot those he deemed trespassers on The Land.)
This is putting the show's production higher-ups in a hard position. As The Ashley has previously told you, each person who works on any 'Teen Mom' show has to pass a series of background checks and go through an approval process, since they are working directly with the children who star on the shows.
"We can't just go on the [entertainment crew] job boards and hire random people," one behind-the-scenes source told The Ashley back in January. "Everyone has to be cleared and go through a process."
Anyway, as of press time, Jenelle has not been fired but there is much more to this story and things are still developing!
RELATED STORY: Answers to Your Questions Regarding Jenelle Evans' "Appearance" on Monday's 'Teen Mom 2' Episode
(Photos: MTV)