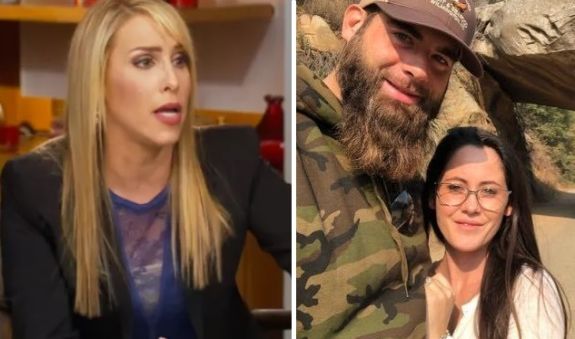 Jenelle Evans continues to stand by her husband David Eason, despite his actions having contributed to (or in some instances, been completely responsible for) the loss of her dog, her job on Teen Mom 2 and now the custody of her kids. While many fans have given up on the idea of Jenelle ever leaving her turbulent marriage, Dr. Jenn Mann of VH1's Couples Therapy is one of the few who remain hopeful.
In a new interview with Hollywood Life, Dr. Jenn—- a relationship expert, therapist and former rape and domestic violence counselor—- says Jenelle may find being without her children to be so painful that she's motivated to leave David once and for all.
"I think that the pain is a great motivator for people, so losing her children hopefully will motivate her," Dr. Jenn told the site. "If that doesn't, I don't know what [will]."
It's worth noting, however, that Dr. Jenn has not worked with either Jenelle or David. (She apparently hasn't seen the photos that Jenelle posted to Facebook on Monday. The photos show Jenelle and David smiling while on a trip to Washington D.C., a trip that occurred just one day after they spent a week in court unsuccessfully fighting to regain custody of their kids.)
When speaking on Jenelle's situation, Dr. Jenn attributed some of her recent poor decisions to low self-esteem.
"I would say that, while Jenelle is ultimately responsible for her choices, the mindset that she is in right now is clearly one of someone who has been victimized, and also someone with terrible self-esteem," Dr. Jenn continued. "I do believe that she loves her children. She clearly states it. But you don't make a life choice like this [to stay] if you are someone who feels good about yourself."
"I think that everyone around her needs to be giving her a constant reality check," Dr. Jenn said. "This is not the time to mince words or be codependent and enable her in an irrational thinking. In my opinion as a therapist, this is an incredibly self-destructive relationship for Jenelle."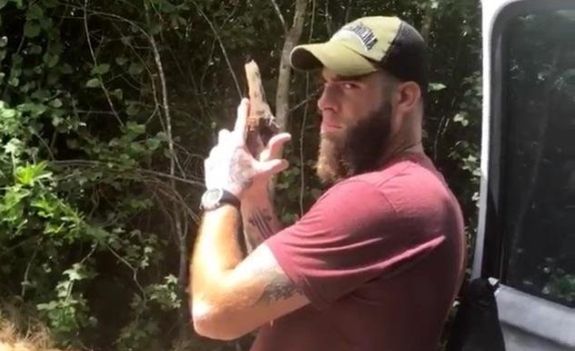 Although Dr. Jenn has never worked with Jenelle or David, she has worked with a lot of the other 'Teen Mom' Franchise stars, including Farrah Abraham,Catelynn Lowelland Tyler Baltierra, all of whom appeared on 'Couples Therapy' at one time or another.
Anyway, Dr. Jenn has watched with the rest of the world as Jenelle was fired from 'Teen Mom 2' last month, after it was revealed that David had shot and killed her dog, Nugget, while some of their children were present on The Land. Jenelle stood by David as Child Protective Services in North Carolina stepped in to temporarily remove the couple's daughter Ensley, as well as Kaiser, Jenelle's son with ex Nathan Griffith, and Maryssa, David's daughter with ex-wife Whitney Johnson.
At the moment, Kaiser is living with Nathan, while Ensley has been placed in the care of Jenelle's mom, Barbara Evans. (Barbara continues to care for Jenelle's oldest son, Jace, who has remained in her custody since infancy.) Maryssa is currently living with her maternal grandmother, although her stepfather, Shane Rich, recently told The Ashley he and Maryssa's mother are prepared to fight for custody.
Since having lost custody of all her kids, Jenelle has said– via statements to the media– she will do "anything necessary" to get them back, that she loves being a mother and that she and David "will get through this."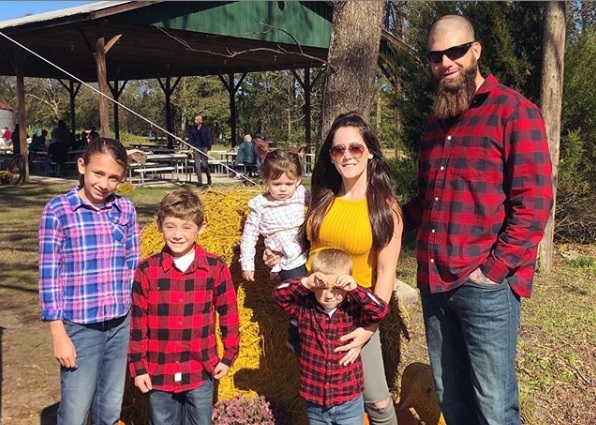 RELATED STORY: Law Enforcement Confirms There Have Been 25 Emergency Service Calls To Jenelle Evans' & David Eason's House in the Last Year
(Photos: MTV, VH1, Instagram, Facebook)