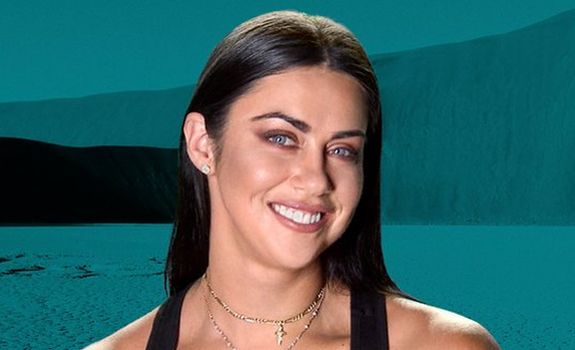 Mattie Breaux took the name of her reality TV show— Party Down South— literally…and it landed her in jail!
The MTV reality star– who has also appeared on MTV's The Challenge and will star on the upcoming season of Floribama Shore— was arrested for DUI early Monday morning in Nashville. The arrest came after Mattie crashed the car she was driving and landed it in the center concrete median, according to Scoop Nashville.
30-year-old Mattie Lynn Breaux told Metro Police she had taken unprescribed hydrocodone and drank two beers before crashing her Honda Accord on I-24 at 2:17 a.m Monday morning. She is free on a $2,500 bond, charged with DUI. https://t.co/tRQ1Rpf4rr

— Scoop: Nashville (@scoopnash) August 20, 2019
The site reports that when cops arrived on the scene, Mattie admitted that she crashed the car. She also told police that she had guzzled down two beers and taken some Hydrocodone before getting behind the wheel. The pills— which Mattie does not have a prescription for— were given to her by a friend, according to the reality TV star.
In her mugshot, which was taken after she was transported to the hospital for minor injuries, Mattie looks, um, sleepy, and has abrasions all over her chin.
This is not Mattie's first DUI. She has been arrested twice before for driving under the influence– both times in Louisiana– and has had her license suspended twice because of those arrests.
Mattie was thrown in Nashville's Metro Jail, where she sat until late Monday afternoon, when she made the $2,500 bail and was released.
Since appearing on the first season of 'Party Down South,' Mattie's drinking has been a major topic of discussion. During 'PDS' Season 1, she went to the hospital for alcohol poisoning, something she discussed in a 2014 interview with Rumor Fix.
"It was very scary," Mattie said at the time of the incident. "I woke up and I was hooked up to IV's and it's a blackout and you don't know what happened. I could have killed myself. I just love Patron!"
Great Day!
xoxo pic.twitter.com/Qs7t1SRxev

— Mattie Lynn (@MattieLBreaux) August 12, 2019
Tequila-loving Mattie is due in court on September 6, where she will appear before a judge at 8:30 a.m.
RELATED STORY: 'Floribama Shore' Star Nilsa Prowant Arrested for Allegedly Flashing Her Breasts & Shattering the Window of a Car
(Photos: MTV, Metro Nashville PD, Instagram)