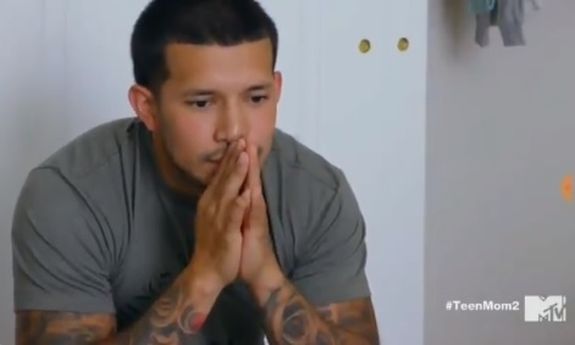 Javi Marroquin is finally breaking his silence on the breakdown of his relationship with fiance Lauren Comeau, a week or so after it was exposed that she had left him after discovering him cheating on her with another woman in the house they share.
The Teen Mom 2 dad— who shares son Eli with Lauren and Lincoln with his ex-wife Kail Lowry— had not commented on the stories that circulated last week about his breakup with Lauren, or the cheating. (The Ashley told you that the cops were called to the couple's Delaware home on August 17 due to the fight that came from Lauren discovering the cheating.)
But in a letter to Lauren and his sons posted to Instagram on Monday, Javi admits he did wrong (without actually acknowledging the cheating story), and apologizes to Lauren and the boys.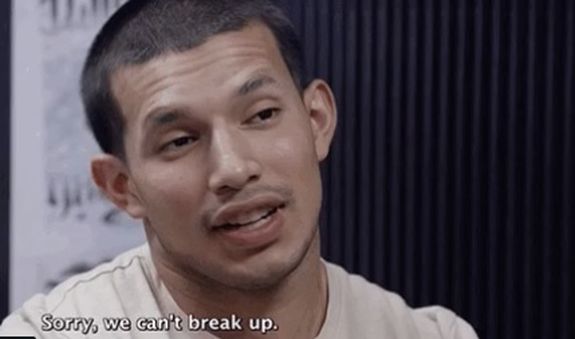 The Ashley can confirm that, after discovering Javi and the other woman getting frisky in the downstairs bathroom of their home, Lauren took Eli and left the home she shared with Javi. She has been in Maine with her family since the incident.
"Lauren, I'm sorry for my mistakes, I'm sorry I broke your heart. I'm sorry I disrespected you. I'm sorry I took you for granted," Javi wrote. "I could say sorry for a million other things but I'm sorry will never be enough. I hurt the one person that I love the most. I will do everything in my power to become a better man and hopefully one day you can forgive me. I'll do anything to have you home."
He also apologized to Eli and Lincoln for being a bad example to them.
"I failed you as a father and I failed at my attempt to show you both what it is to be a man," Javi wrote. "I promise you both my actions will not reflect on how you will treat women, let alone the one you love. I vow from this day forward, I will be the example. I will no longer let any of my loved ones down…"
Javi closed the comment section of the post.
Lauren has yet to respond (publicly). However, on Sunday she did post her own message to Instagram which seemed to be aimed at Javi's actions.
"To be a mother of a son is one of the most important things you can do to change the world," she wrote in the caption of a photo of her and Eli. "Raise them to respect women, raise them to stand up for others, raise them to be kind. – Shannon L. Alder"
Lauren has deleted most of the photos of Javi from her social media, and is no longer listed as "engaged" on her Facebook page. As of press time, she had not returned to the Delaware home she once shared with Javi.
RELATED STORY: Fight Between 'Teen Mom 2' Dad Javi Marroquin & Fiance Lauren Comeau Reportedly Started When She Caught Him Cheating (Exclusive Details)
(Photos: MTV, Instagram)