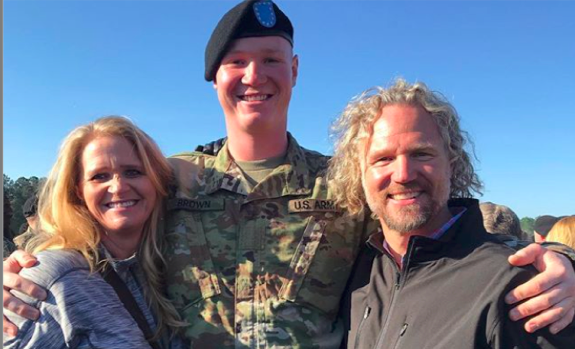 Sister Wives star Kody Brown and one of his 18 children are being sued for an accident the two were involved in back in 2017 in Las Vegas.
According to Starcasm, Kody and his 21-year-old son Paedon—- one of the six children Kody shares with wife Christine—- were named in a lawsuit that was filed in December by plaintiffs Stefannie Gonzalez and Mirella Flores and are being sued for an amount in excess of $15,000 for injuries reportedly sustained when Paedon rear-ended the two women while he was driving a vehicle owned by Kody.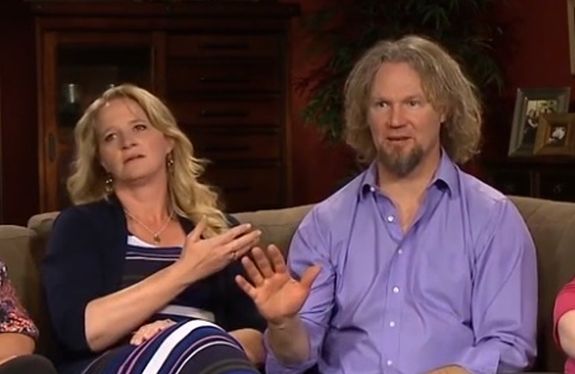 According to Starcasm, court documents state that Stefannie was driving with Mirella as a passenger when an emergency vehicle pulled out on the road ahead, causing traffic to stop and resulting in Stefannie applying her brakes. Paedon, who was driving the vehicle behind the women, allegedly failed to stop his own vehicle, resulting in a rear-end collision with Steffanie's vehicle.
"The force of the initial collision then moved Plaintiffs' vehicle forward, causing it to crash into the vehicle ahead of Plaintiffs," court documents read. "Upon information and belief, Defendant Kody Winn Brown was the owner of the vehicle driven by Defendant Paedon Rex Brown. As a direct and proximate result of this collision, Plaintiffs suffered bodily injury.
"As a direct and proximate result of the collision, Plaintiffs have been limited in the recreational, household and vocational activities they can perform, which, in turn, have caused them pain and suffering, lost wages, loss of earning capacity, physical impairment, mental anguish, and loss of enjoyment of life in a presently un-ascertainable amount."
On February 25, attorneys for Kody and Paedon reportedly filed a response to the lawsuit, disputing the father and son's responsibility for damages.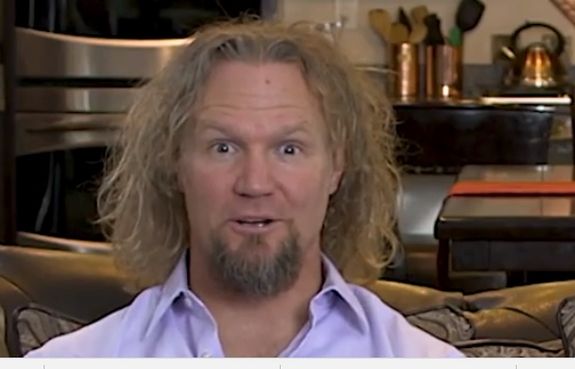 "The incident alleged in Plaintiffs' Complaint, and the resulting damage, if any, to the Plaintiffs, was proximally caused or contributed to by the Plaintiffs' own negligence, and such negligence was greater than the negligence, if any, of these Answering Defendants," the response reads. "The damages, if any, incurred by the Plaintiffs are not attributable to any act, conduct or omission on the part of these Answering Defendants."
The case between the two parties is ongoing and an arbitration hearing has been scheduled for January 8, 2020.
In addition to this ongoing legal matter, the Brown family's ties to Las Vegas include one home that has yet to be sold on their Cul de Sac of Broken Dreams. Robyn's house sold in February and Janelle's house sold in April (after dropping the listing price), and Meri's sold in Janelle. Christine's home remains on the market.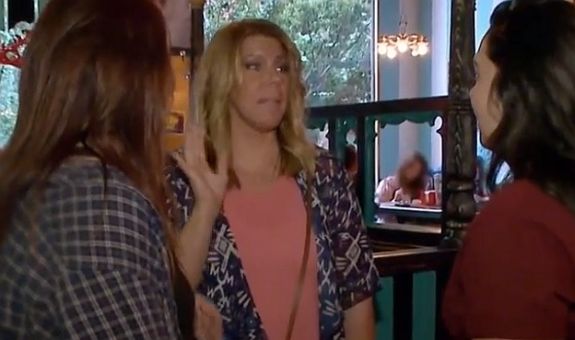 As 'Sister Wives' fans may recall, the Brown family packed up in July of last year and relocated to Flagstaff, Arizona, where they dropped $820,000 to build a whole new family compound. Unfortunately, it was revealed in April that Kody & Co. reportedly owed more than $2,100 after failing to pay taxes on their new polygamy parcel.
RELATED STORY: 'Sister Wives' Star Kody Brown Finally Sells Wife Christine's Las Vegas Home After Making Drastic Price Cuts
(Photos: Instagram; TLC)