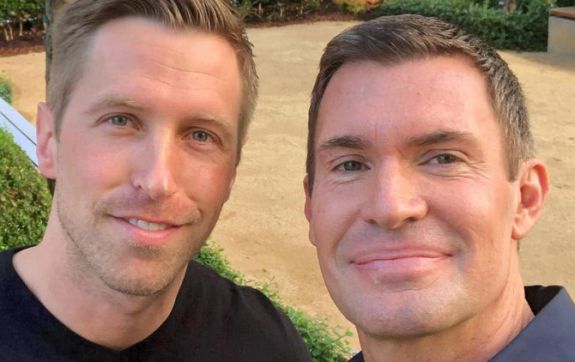 Not long after Jeff Lewis revealed his co-parenting relationship with Gage Edward was once again on the rocks, new details of the exes' feud have come to light.
According to Daily Mail, the former Flipping Out star has not only cut off communication with Gage, he's also banned him from using their daughter's nanny as well as the vehicle Gage had been provided for their visits. In addition, Jeff says Gage is not allowed to talk to anyone who works at Jeff Lewis Design (where Gage used to work).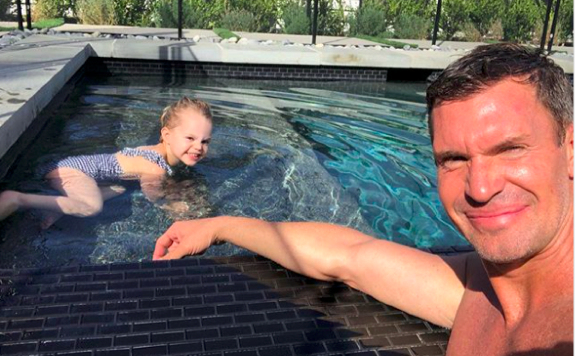 Jeff took to his SiriusXM radio show Jeff Lewis Live last Thursday to update listeners on the latest in he and Gage's custody battle. While Jeff said the two were working towards splitting custody of Monroe 50-50, he said there is a provision in the agreement that they cease all communication not pertaining to their daughter.
Jeff explained that he came to this decision after a recent talk with Gage, in which "there were no pleasantries."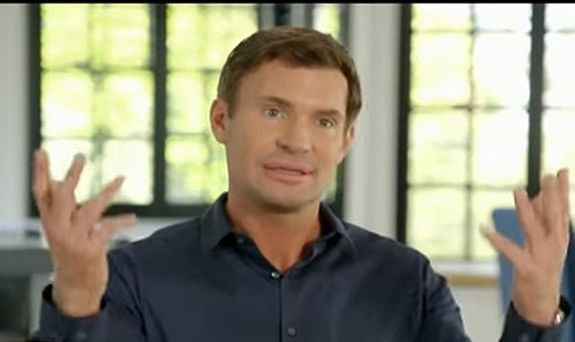 "I said, 'I no longer want to communicate with you, I want to raise my child as I see fit when she's with me and you can raise her how you see fit when she's with you. I don't need to know anything. You don't need to know anything,'" he said.
Jeff went on to talk about the new "2-3-3" rotation schedule he and Gage would be trying, adding that as part of the new custody schedule, he will be withholding certain amenities from Gage.
"I was giving him full access to my employees — my nannies, my extra car," he explained. "I said that is now off the table. You can now hire your own employees. You can buy your own second car with the nanny."
Speaking of Jeff's employees, the reality TV also stated that Gage is no longer allowed to talk to anyone who works at Jeff's company, Jeff Lewis Design.
Lewis also forbade Edward for contacting the people who work for him at Jeff Lewis Design (where Edward worked until this past May).
"There will be no more communicating with my employees, trying to get information about what [I'm] up to," Jeff said. (Gage worked at Jeff Lewis Design until he and Jeff split.)
As The Ashley previously told you, Jeff and Gage managed to come to a temporary custody agreement for Monroe in August, however, Jeff revealed a week ago on his radio show that things between he and Gage had soured yet again.
RELATED STORY: Jeff Lewis Says His Co-Parenting Relationship with Ex Gage Edward Has Fallen Apart: "This Guy Is Going to Torture Me For the Rest of My Life"
(Photos: Instagram; Bravo)