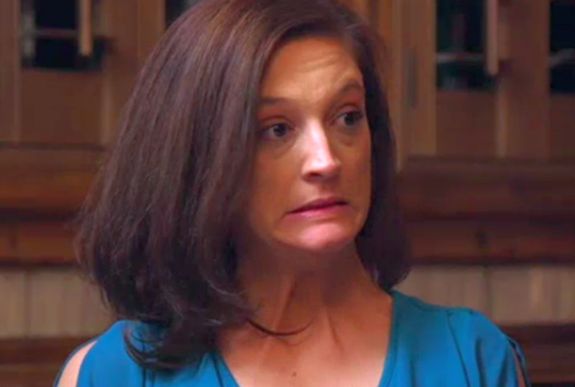 Amber from Teen Mom OG has been arrested— but this time, it's not Amber Portwood who's behind bars!
The Amber in question is Amber Baltierra, sister of Tyler and frequent guest star on the long-running series. According to court documents, Amber was arrested on Sunday, November 10 in Texas and booked into the Williamson County main jail. She was charged with "Assault" that caused "Bodily Harm," with an additional detail added indicating "Family Violence."
Amber— who has been in Texas since last year and working a drug addiction treatment program— was released on Monday after bonding out with $1500.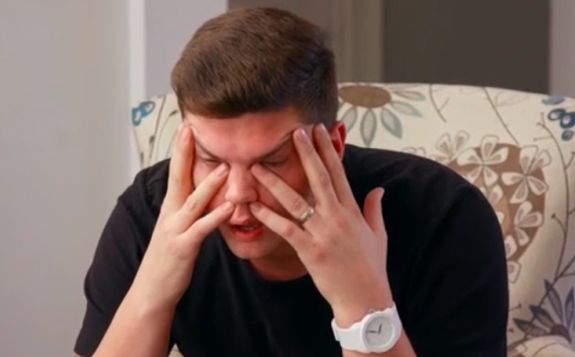 It it not known exactly what happened to land Amber in the Big House, or who her alleged victim (with the bodily harm) is. However, in an Instagram video posted on Monday (after she was released from jail, apparently), she admitted that she's "been off my rocker a little bit lately."
Despite her arrest, though, she states that she is still maintaining her sobriety.
View this post on Instagram
"As long as I keep a relationship with the guy in the sky who keeps me from getting high, I can make it," she said before showing her 18-month chip from AA. "Your girl's making it…can't nobody get me down…nuthin' gonna break me, nuthin'!"
In her mugshot, Amber (sporting a fashionable braid) looks very unhappy..and really, really tired.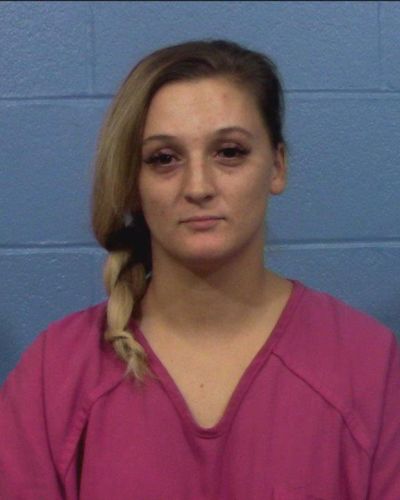 At press time, Tyler had yet to comment on his sister's latest run-in with the law.
UPDATE! Amber hopped on Instagram Live on Tuesday night to give more details about the incidents that happened that led to her arrest.
Amber revealed that the alleged victim with the (alleged) bodily harm is her ex-boyfriend. (This is, of course, a different guy than Billy, the leashed felon she was dating a while back and who was featured on 'Teen Mom OG.')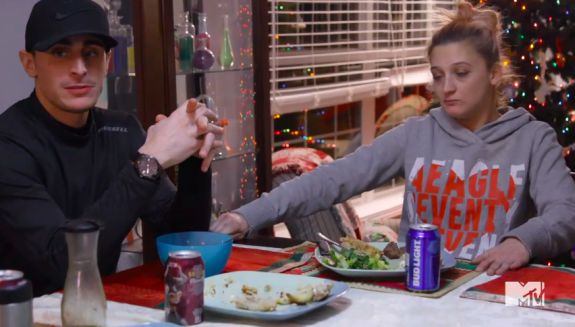 Anyway, Amber explained that she and her boyfriend broke up, but were getting along decently…until Amber found out that her man had been cheating on her during the relationship. That's when all hell broke loose.
Amber said she decided to storm his home to confront him (as you do), but was disappointed to learn that he was out of town for a few hours. At first, Amber says she was planning to wait for him so that she could confront him, but then thought better of it and decided to leave and not confront him. He messaged her and was trying to convince her to give him another chance, Amber says.
Amber said she was considering it…until she arrived at his home and saw some random woman exiting his place.
"I lost it," Amber told her followers. "Me and him got into a fight."
The 'fight' left her ex with a bleeding gash on his forehead, according to Amber. When the police arrived, they saw her ex's injury and she was arrested for assault, per Texas law.
On Wednesday, she posted a video to her Instagram account explaining that, even though she's sober and in recovery, she still makes mistakes.
"People think that because you're in recovery, you're not allowed to lose your s**t," she said. "Absolutely not. At the end of the day, we're still human. We're sick in many different ways, but there is no man, there's no situation, and there's nothing on this earth that's worth more than my sobriety. My kids are worth more than a bottle."
RELATED STORY: Tyler Baltierra's Sister Amber Says Their Father Butch Baltierra is Allegedly Drinking & Smoking Pot Again
(Photos: MTV; Williamson County Sheriff's Office, Instagram)