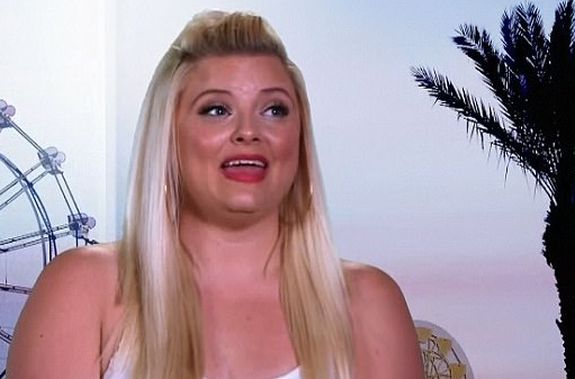 Our favorite reality TV shows love to spend time on Twitter, pouring out their innermost thoughts, throwing shade at their co-stars and, of course, making us laugh (whether they're being intentionally funny or not…)
This week had reality TV stars tweeting even more, due to the Thanksgiving holiday, as well as the Black Friday shopping weekend!
The Ashley has concocted a list of the funniest reality TV star Thanksgiving- and Black-Friday-themed tweets!
'Floribama Shore' star Aimee Hall showed us that her Thanksgiving night was literally LIT
I forgot that I got drunk last night and my boyfriend told me I didn't know how to start a bon fire so I lit my living room carpet on fire.. SHITTT now I got to go get a new one. Drunk me and sober me are not the same person. pic.twitter.com/eIEZDzDR8y

— Aimee E. Hall (@aimeehall1001) November 29, 2019
'Chopped' Judge Amanda Freitag was all of us after we stuffed ourselves at dinner and then tried to go shop.
Waking up to shop for #BlackFriday after indulging on Thanksgiving. 🤣😂 pic.twitter.com/eQrxvBZHmV

— Amanda Freitag (@amandafreitag) November 29, 2019
TV editor Simon Holland made us grateful for technology, which gave us a heads-up before sitting down to dinner
Before social media you had to wait until Thanksgiving to find out which of your relatives were racist.

— Simon Holland (@simoncholland) November 28, 2019
'Bachelor' producer Elan Gale was a ray of light for those spending Thanksgiving alone
If you find yourself alone on Thanksgiving just try to remember that everyone else is really just pretending to enjoy being around their families when really they just want pie. You can get yourself a whole pie and eat it naked in the bathtub if you want! Dream big!

— elan gale (@theyearofelan) November 28, 2019
'The Challenge' star Jemmye Carroll looked on the bright side of the Thanksgiving Day Instagram outage
Thankful Instagram is down bc I don't want to see y'all's raggedy plate photos all day…

— Jem (@JustJem24) November 28, 2019
Al Roker assaulted a stick of butter during the Macy's Thanksgiving Day Parade…and tweeted the footage for those who missed it
You butter believe I did. That guy is toast https://t.co/uM9fQjfzPv

— Al Roker (@alroker) November 28, 2019
Former 'The People's Couch' star Emerson Collins was an embarrassment to Black Friday.
I was just the "I'm only here for toilet paper" moron at Target on Black Friday, but, it was either that or trash can Kleenex wiping.
Also I spent $100.

— Emerson Collins (@ActuallyEmerson) November 30, 2019