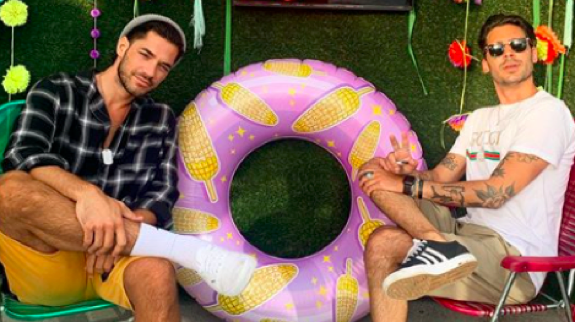 Lisa Vanderpump is speaking out after racist tweets written by two of the newest additions to the Vanderpump Rules cast resurfaced online this week. In a statement released on Friday, LVP called the words of her employees "heinous" and "reckless."
A series of tweets from 2012 written by 'VPR' newcomer Max Boyens were captured and shared by the Instagram account FaceReality16, many including the repeated use of the n-word. Not long after, similar tweets from 2011 to 2013 belonging to SURver Brett Caprioni were brought to light as well.
Max has since apologized in a statement to People, calling his 2012 tweets "wrong on every level." (His Twitter account is now private.)
" … It is not a representation of who I am," he added. "I am shocked I ever tweeted that — am I am disgusted and embarrassed — I am truly sorry."
Brett took to social media to issue an apology of his own.
"I want to express my deepest apologies for the insensitive, ignorant, and hurtful comments I made. I am incredibly ashamed and accept full responsibility, and acknowledge that this language was as unacceptable then as it is now. Please know that I have learned and grown since then and would never use this language today. From the bottom of my heart, I am truly sorry."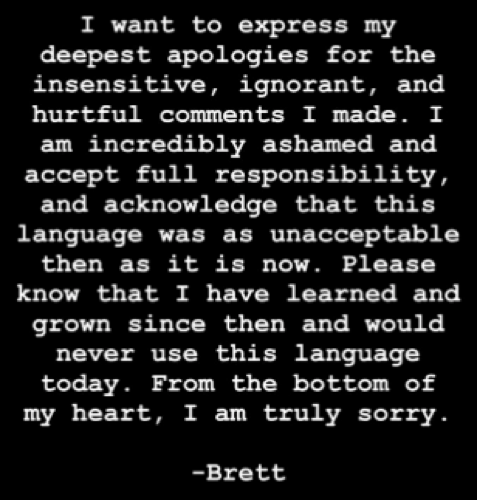 As for Lisa, she called the tweets written by her employees "heinous."
"I do not condone any of the heinous comments made in the past by Max and Brett and I am glad they understand the severity of their offenses and have shown the utmost remorse and contrition," she said in a statement. "I embrace a community of diversity and do not tolerate bigotry of any form within my workplace. Max and Brett are both appropriately ashamed of their past obnoxious teenage arrogance and casual use of unacceptable terms. While both have not matured as adults, they have shown remorse for their prior reckless defamatory statements.
"I do sincerely believe both have learned the power and impact words can have and I have every hope this will be a lifelong lesson for them as we move into this new decade," she continued.
While Lisa's statement seems to suggest that she has no intention of firing Max or Brett at the moment, Radar Online has reported that Max is on track to lose his gig at Tom Tom over the incident.
"He's going to get fired," a source close to the show claims. "He only apologized because he got caught. Lisa [Vanderpump] doesn't tolerate any racism or anything negative for that matter, so it won't matter [if] he filmed the show. If she says he's gone, he's gone."
RELATED STORY: Jax Taylor Says 'Southern Charm' Star Shep Rose Was "The Worst Guest Ever" at He & Brittany Cartwright's Wedding
(Photos: Instagram)