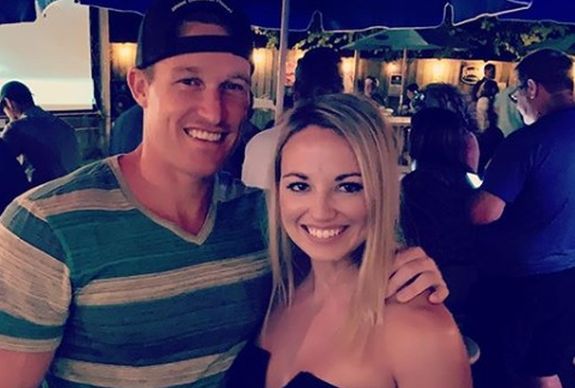 Several months after her ex-husband remarried, Married At First Sight star Cortney Hendrix is getting ready to say "I do" again.
Cortney— who met and married Jason Carrion during the very first season of 'MAFS' back in 2014— announced on Wednesday via People magazine that Sherm, her boyfriend of over a year, recently proposed. His proposal happened to fall on the anniversary of the day in 2014 that Cortney found out she had been chosen for 'Married At First Sight.'
"March 6, 2014, I received a call from Kinetic Content that I was going to be married at first sight…. March 6, 2020 is the day that Sherm got down on one knee and asked me to be his forever," Cortney told the magazine. "This day brought everything full circle for me. God has showed up in such a big way in our lives. I did not know that this is what love felt like."
Last year, Cortney and her 'MAFS' husband Jason announced they were divorcing after five years of marriage (and a six-month separation). Following his split from Cortney, Jason began dating Celebrity Big Brother star (and UK actress) Roxanne Pallett. They got married in January.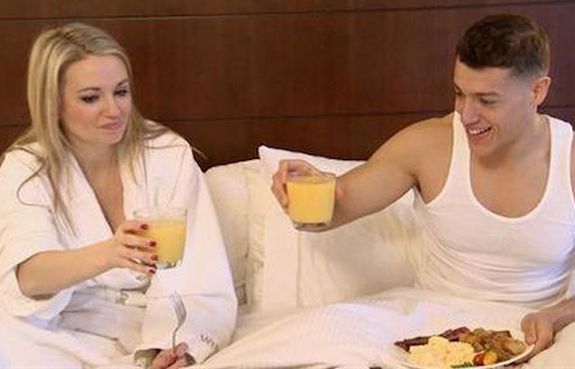 Cortney's fiance Sherm (who has not appeared on reality TV) is also recently divorced.
"I didn't envision having serious talks about my future with another woman any time soon, but here I was," Sherm told the magazine, adding that he spent 10 weeks designing a custom engagement ring for Cortney. "I hadn't ever enjoyed being with someone as much as I enjoy being with Cortney, and I knew this is how a marriage should be."
"After everything we both had been through, we didn't know it was possible," Cortney added. "We are both grateful for our past because it let us to each other, made us grow through some of the darkest times and prepared us for this relationship and a lifetime of love and partnership."
It doesn't appear that the couple has set any wedding date yet. However, Sherm feels that Cortney has a good perspective on the nuptials.
"One of the greatest qualities I see in Cortney is her commitment to the partnership marriage becomes," he told People. "I've come to realize her ideal dream wedding is much more about marrying the right person and much less about the spectacle many modern weddings have become. I couldn't be happier or more excited to marry Cortney and start a family of our own."
When one 'MAFS' fan expressed her sadness that Cortney and Jason had ended their marriage, Cortney responded in a very positive way.
"What's important is we both found happiness again and are in love!" she wrote. "It doesn't negate our past- just prepared us for our future xo."
RELATED STORY: 'Married At First Sight' Season 1 Star Jason Carrion Marries 'Celebrity Big Brother' Star Roxanne Pallett
(Photos: Instagram, FYI)