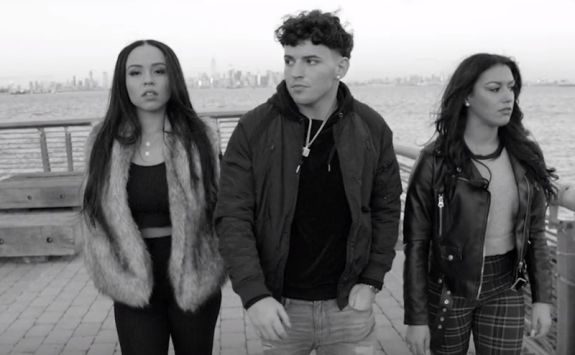 MTV has announced Families of the Mafia, a six-part series premiering April 9, featuring some familiar faces…
Familiar as in previously seen in the network's failed series Made in Staten Island, according to SiLive.com, which debuted in January of last year and only lasted three episodes before ultimately being pulled due to poor ratings.
MTV describes the new(ish) "raw docuseries" as a show chronicling "the gripping realities of four mafia-tied families on Staten Island as they navigate a divide between parents attempting to guide their children to a better life, and their offspring who want to write their own stories."
"With one lifestyle and two generations, tensions run high as they decide whether to embrace their families' legacy or break generational curses," the show scenario reads.
'Families of the Mafia' features former Mob Wives star Karen Gravano–daughter of infamous Sammy "The Bull" Gravano–as she tries to keep her own daughter Karina Seabrook "away from the life." The show also features the O'Toole family, the LaRoccas and the Augustines.
The docuseries premieres April 9!https://t.co/bUVX3jgSW7

— Families of The Mafia (@familiesofmafia) March 18, 2020
Of course, this isn't MTV's first attempt at repackaging a failed show. As The Ashley previously told you, after Pretty Little Mamas crashed and burned in the ratings, the network rebranded and repackaged the series to Teen Mom: Young Moms Club last year; however, the efforts ultimately didn't pay off as the "reboot" ended its debut season with abysmal ratings.
'Families of the Mafia' premieres Thursday, April 9 at, following Jersey Shore Family Vacation. Check out the preview below!
RELATED STORY: 'Teen Mom OG' Season 8B Premiere Fails to Draw as Many Viewers as Previous Season Premiere: Get the Ratings
(Photos: MTV; Twitter; Instagram)