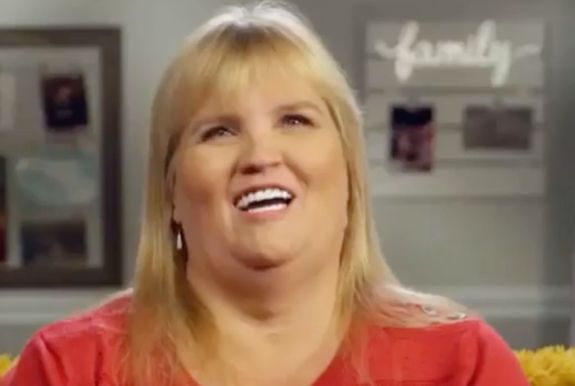 Yet another family member of Mama June's is flashing a new set of chompers!
Doe Doe Shannon— the sister of Mama June who's currently starring on Mama June: Family Crisis— recently showed off her brand new teeth and mouth makeover, courtesy of Dr. Aamir Wahab of Hollywood's Unforgettable Smile.
As fans of Mama June's shows will remember, Doe Doe's teeth were something out of a horror movie before the makeover, with some of her teeth decaying, while others were chipped and snaggled. In recent photos (and on the latest 'Mama June: Family Crisis' episodes), Doe Doe can be seen flashing her fabulous new Hollywood fangs.
Mama June's sister got her chompers fixed https://t.co/JPxICYv7Sm

— The Blast (@TheBlastNews) April 9, 2020
Bringing Doe Doe's mouth from 'Not' to 'Hot' (excuse the pun) was certainly no easy— or cheap– task. According to The Blast, Doe Doe's mouth makeover cost over $60,000! Dr. Wahab was tasked with deep cleaning Doe Doe's chompers, as well as removing the decay, performing root canals and placing 12 crowns on the top and bottom rows of teeth.
Based on Doe Doe's Instagram photos, it appears she received her new chompers last fall. In photos from the Summer of 2019 and earlier, Doe Doe rarely showed her teeth when smiling, but in photos taken after, is seen proudly flashing her bright white grin.
Doe Doe isn't the only member of the Shannon clan to undergo an extensive dental makeover by Dr. Wahab. Her nieces, Anna Cardwell and Jessica Shannon, each got cosmetic dental work done by the good Doc, with Anna receiving 16 veneers and Jessica getting eight. (They also got a heap of other plastic surgeries as part of their makeovers.)
Several years ago, Mama June also underwent a dental makeover but, as evident in footage from 'Mama June: Family Crisis,' her teeth are once again in need of some help.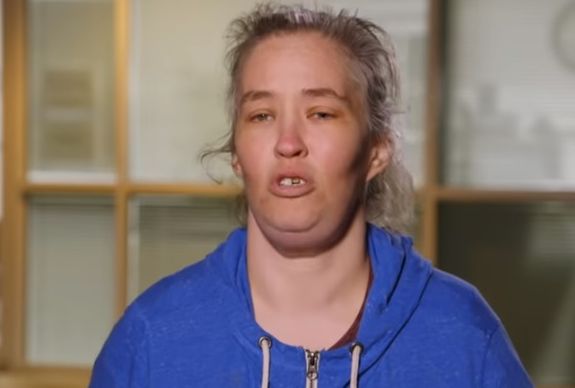 Anyway, Doe Doe thanked Dr. Wahab for her life-changing makeover.
"My smile has literally changed my life, I absolutely love to smile now and I owe it all to @draamirwahab of www.unforgettablesmile.com," she wrote on Instagram last month.
RELATED STORY: Mama June Shannon's Less-Famous Daughters, Anna & Jessica, Just Underwent Extensive Plastic Surgery Makeovers
(Photos: Instagram, WEtv)