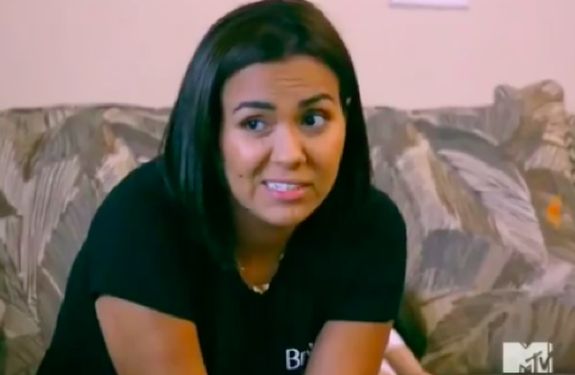 From making questionable decisions to making us question their sanity, the stars of the Teen Mom franchise (both past and present) have been keeping themselves busy lately!
In an effort to get you up-to-date on the latest Teen Mom OG and Teen Mom 2 news, The Ashley brings you the Teen Mom News Pile. Here are some of the major (and minor but interesting) 'Teen Mom'-related things that have happened over the last week…
Briana DeJesus gets slammed for taking her daughters to the beach during pandemic
Some beaches have reopened in Florida, and Sunshine State resident Briana decided to get some fun in the sun with her daughters. Her beach trip also got her plenty of criticism from 'Teen Mom 2' fans who felt she has not taken the C0VID-19 pandemic and quarantine suggestions seriously.
Briana— who also caught flak for taking her daughter with a heart condition to water parks and amusements parks after it was recommended that vulnerable people self-isolate back in March— posted on Tuesday that she was exhausted from her day at the beach. She did, however, have the strength to fight back against nay-sayers who criticized her for not staying home.
"The beach kicked my ass," Bri tweeted on Tuesday. "I am exhausted."
The beach kicked my ass. I am exhausted

— Briana Dejesus (@xobrianadej) April 28, 2020
"Just because they are open doesn't mean you should go," one person told Briana on Twitter. Briana clapped back with, "Just because you have ur opinion doesn't mean you need to share it."
"How was the C0VID sand?" another person asked.
"Since you don't know how to follow orders like others. You should sign a waiver if you get C0VID-19 you shouldn't get medical treatment. While others are trying stay home and safe with their family you coming out like it's a damn party," someone else responded.
"Let me guess, you took Stella (WHO HAS A HEART CONDITION AND IS MORE CAPABLE OF GETTING C0VID) to the beach as well ? Guess you won't learn until one of your children get C0VID," another person tweeted.
Farrah Abraham proved (again) how out of touch with reality she is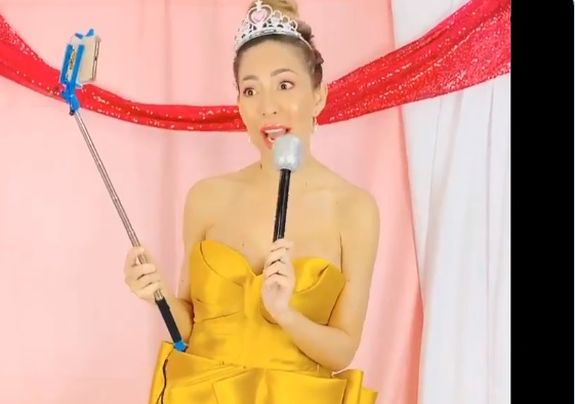 Farrah has always acted as if she lives on her own planet (Planet Backdoor, perhaps?) but last week the former 'Teen Mom OG' star demonstrated how out of touch with reality she is.
Farrah posted that she was giving her fans (not sure if that should be plural?) the chance to win her old early-2000s prom dress. She also encouraged girls to buy one of her Cameo videos in honor of their prom.
The only problem? Schools across the United States are closed and there will likely be no proms held this year, due to the C0VID-19 global pandemic. Of course, Farrah— always one to put a delusional spin on things— used the opportunity to celebrate the health crisis, stating that the virus will help to prevent girls from losing their virginity on prom night.
Or something….
Even though The Ashley is a certified "Farrah Speak" translator, even she's not entirely clear on what the Backdoor Teen Mom is trying to do or say here.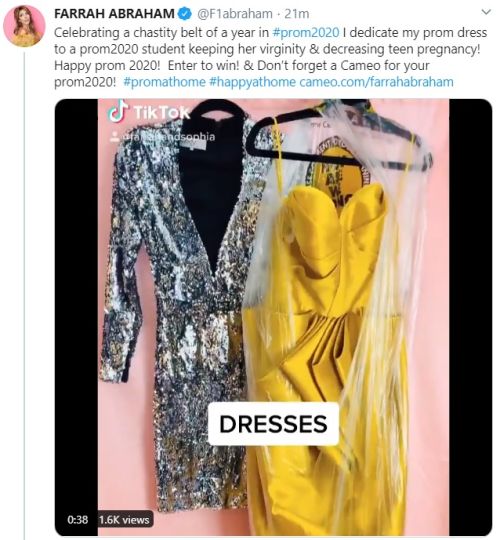 "Celebrating a chastity belt of a year in #prom2020 I dedicate my prom dress to a prom2020 student keeping her virginity & decreasing teen pregnancy! Happy prom 2020!" Farrah wrote in the caption of herself all dressed up like a nearly 30-year-old Prom Queen. "Enter to win! & Don't forget a Cameo for your prom2020! #promathome"
In the nauseating video that accompanies the "contest" (which is really just an opportunity for Farrah to hawk her dragged-from-the-dead book, My Teenage Dream Ended) Farrah gives her Backdoor Prom Queen speech.
"Thank you guys so much for letting me be Prom Queen," she says. "C0VID-19 has really brought a chasity year so there's not gonna be any more teen pregnancies, like I wrote in my book, My Teenage Dream Ended. I want to give my dress to a fellow girl who has kept her virginity this year. Congratulations, girls, we got our virginities!"
(Um…Farrah does know we all saw her p0rno right?)
Naturally, Farrah received a lot of backlash over the post, with many pointing out that many high school students have had their proms canceled, and others pointing out that Farrah herself had sex with her daughter Sophia's dad, Derek Underwood, on prom night. Others stated that no one would be caught dead wearing Farrah's early 2000s Backdoor "Belle" ballgown.
"I'm sorry but even if there was a prom this year I don't think anyone would want that hideous dress," one person responded on Twitter.
"You live in some alternative world where only your thoughts are real," someone else told Farrah. "But in reality where the rest of us live you couldn't be more bat s**t crazy."
"So… you're a "p0rn star" promoting celibacy?" another wrote. "Do you see where that might be confusing? Also… prom is cancelled this year, as it should be. You're an idiot Farrah, stfu."
Kail Lowry gives an update on her baby daddy Chris Lopez & what his future involvement with Baby #4 will be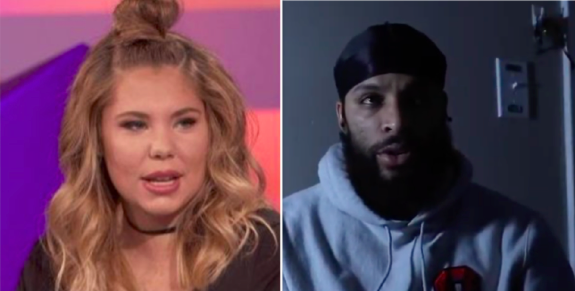 Don't expect to see "proud papa" Chris Lopez passing out baby blue cigars in the waiting room of the hospital that Kail is giving birth in.
The 'Teen Mom 2' star confirmed in an new interview with Champion Daily that she will probably not be permitting Chris— who is the father of her unborn son as well as third son Lux— to attend the birth of their son in July.
"I likely won't invite Chris to the birth," Kail told the site.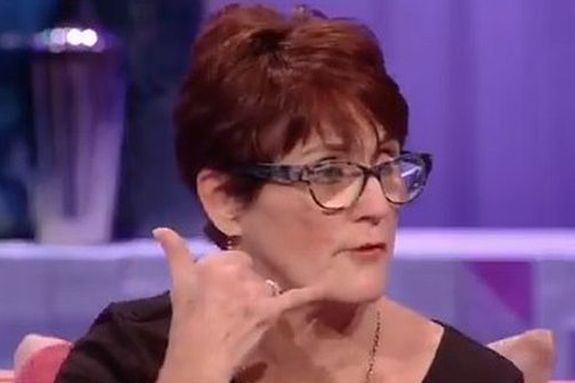 In January, The Ashley broke the news that Kail took out a Protection From Abuse (PFA) on Chris last year. That protective order still stands, barring him from seeing Kail.
(Earlier this week, fans were questioning if the PFA was still in place, because Kail posted a video of Chris to her TikTok account. The Ashley can confirm that video was old and was previously posted elsewhere before the PFA was filed last year.)
Anyway, Kail told Champion Daily that, although the PFA bars Chris from seeing her, it does not forbid him from checking in with her regarding Lux and the unborn baby.
"Despite having the PFA (order of protection), he's allowed to contact me (in writing) via text or email about the kid(s) and he never has," she said. "He's never asked if they need anything, she added, further explaining her disdain with Chris and why's she wouldn't want him to be present at the birth.
"So what's the point?" Kail wrapped with saying, reiterating that, "So I likely won't invite him, but am unsure."
To catch up on other recent 'Teen Mom' stories, click here!
(Photos: MTV, Instagram, Twitter)