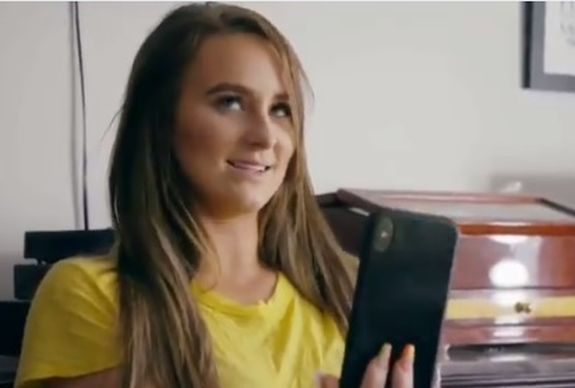 Leah Messer has been busy y'all!
The Teen Mom 2 star has been making the press rounds over the last week, promoting her upcoming book, Hope, Grace & Faith. A few days ago, Leah did a video-chat interview with Entertainment Tonight to discuss some of the bombshells revealed in her book, including some shocking stories about her mom, Dawn Spears, and her own faked miscarriage.
Here, The Ashley has whittled down the interview a bit to just include some of the most-interesting (and most-juicy) quotes from Leah.
On why she feels doing a reality TV show as a teenager is a bad idea: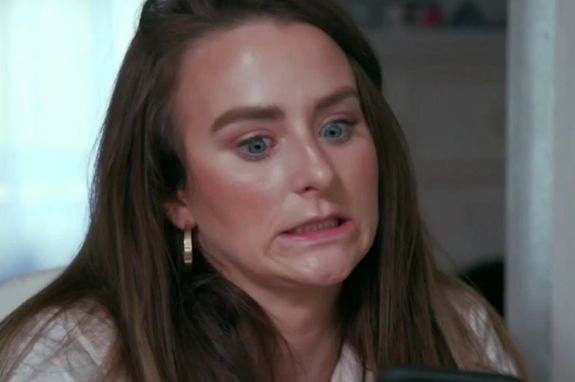 Leah got her start on MTV's "16 and Pregnant" when she was only 17 years old, and has been filming for 'Teen Mom 2' non-stop since that time. While that situation has worked out well for her (since she's now rolling in MTV cash), she doesn't recommend other teens do the same.
"I'm not sure anyone at 16 or 17 should go into reality TV," Leah said, quickly adding, "unless you've grown up around that world."
Leah said dealing with the world's criticism of her was very hard.
"When I first started receiving feedback from the fans, I was so crushed," she said. "I'm such a loving person; it was hard for me. It definitely took a toll on me. So, I would say to anyone who's going into reality television at such a young age, to know your worth. Know what you're capable of and love yourself…It doesn't matter what anyone says about you at the end of the day; you know how you feel about yourself."
So….in other words….(all together now!)…STAND IN YOUR POWER!
On how her mother felt after reading Hope, Grace & Faith:
Leah has already stated that she has forgiven her mom Dawn for the bad (and sometimes downright creepy) parenting choices she made while Leah and her siblings were growing up. However, in this interview, she admitted that Dawn had a difficult time reading her book.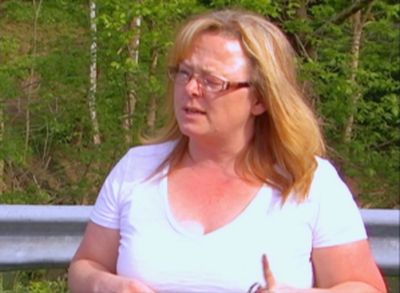 "My mom, it was hard for her to read [my book]," Leah said. "When she read it, she cried. I think she definitely had some fears come up for her, as well. But, our relationship today, and the complete change in our entire family dynamic has made it all worth it.
"Me owning everything that I've been through and really telling my story and being OK with that has allowed [my family members] to do the same," Leah added. "So my mom can only do what she was taught, and I had to un-learn everything that I was taught. And now she gets to un-learn everything she was taught, to be a better grandmother and a better mom. I couldn't be more proud of who she is today."
Leah said that one of her mom's teachings that she had to "un-learn" was the importance of always having a man in your life.
"[I've learned that] being alone, that's OK," Leah said. "Being that role model for my girls… I've always said if there's that one thing I wanted, I wanted to give my kids the life I didn't have. And I'm doing that."
On how she has responded to 'Teen Mom 2' fans who felt tricked or disgusted when they found out she faked a miscarriage on the show to cover up her abortion:
(In case you've been living under a rock like Kieffa for the past few weeks and haven't read this story yet, you can click here to catch up!)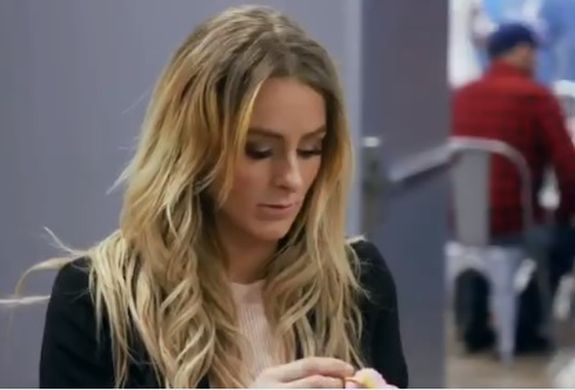 Leah said she felt bad that many 'Teen Mom 2' fans were upset when she revealed in her book that the "miscarriage" covered during a 2012 episode of the show was faked. (She actually had an abortion.)
She said, while she does not regret the abortion, she regrets deceiving everyone with the phony miscarriage story.
"Honestly, the only thing I regret from that period of my life is not owning it then, not being honest then," Leah said. "I feel like I have a lot of fans that felt disappointed [in me], or felt like they were lied to. That's the last thing I would want anyone to feel that supports me and my journey. I definitely would have been more considerate of that.
"Had I been who I am today, maybe I wouldn't have made that decision," Leah said of the abortion and the cover-up. "But I don't choose to dwell in that period of my life where I didn't own my story, where I didn't own my truth… It was hard."
Watch Leah's full interview with Entertainment Tonight below!
RELATED STORY: 'Teen Mom 2' Star Leah Messer Reveals How She's Trying to Break the Cycle of Teenage Motherhood with Her Daughters
(Photos: MTV)