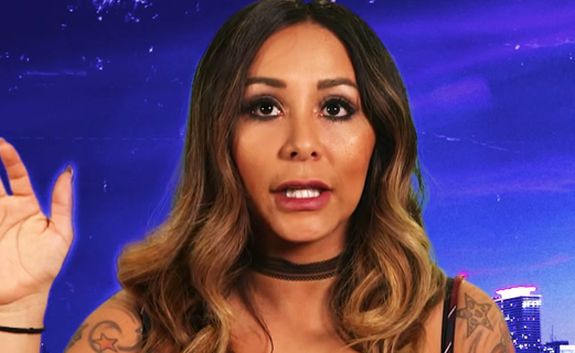 Nicole "Snooki" Polizzi's final episodes as a Jersey Shore Family Vacation cast mate are numbered, but she's not throwing in the towel on her TV career just yet.
When Nicole announced in December that she was retiring from the MTV franchise that made her a household name, she said the show was "turning into a nightmare." Despite the seemingly bad taste left in her mouth, People reports that Nicole is open to continuing her TV career elsewhere.
" … I'm definitely not done with TV," she told the magazine. "I'm just done with that show. I want to do something that's fun and entertaining. I'm actually in talks about doing other shows right now, maybe hosting some things."
Nicole previously said leaving her three young children had become too hard for her when fulfilling her Jersey Shore duties and she continues to cite this as one of the reasons for her departure from the show. She also stated that she was tired of the manufactured drama that came with 'Family Vacation.'
"I needed to move on," she said. "It's just not fun for me anymore. Drama has never been my thing. Especially now."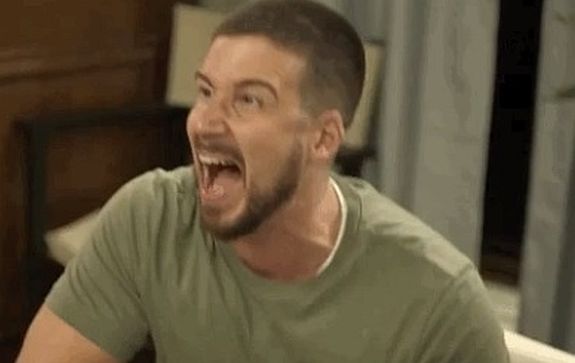 "I don't want to leave my kids and not see them for days on end to do that," she continued. "I want to leave and have a good time with my friends and roomies and then come home and be a mom. So this season was very stressful and I just wasn't having fun. I want to do something that's more uplifting in my life."
Nicole said her cast mates tried to convince her "one by one" to stay on the show — something both Mike "The Situation" Sorrentino and Vinny Guadagnino admitted to previously — but she told them she just couldn't do it anymore. Nicole said the roomies "understand now" and that she continues to talk to them every day via group chat.
As for the future of 'Jersey Shore Family Vacation,' Nicole seems to think things look pretty bright.
"When Sam [Sammi Giancola] left, we were still going strong," she said. "So even though I'm leaving, there are still a lot of pieces to that family and every single one of us plays a huge role. Just because I'm leaving doesn't mean the show is going to end."
Nicole has yet to announce her next reality TV venture.
RELATED STORY: 'Jersey Shore' Star Ronnie Ortiz-Magro Takes Plea Deal & Avoids Jail Time in Domestic Battery Case: Agrees to Probation, Community Labor & $20K Donation Pledge
(Photos: MTV; Instagram)