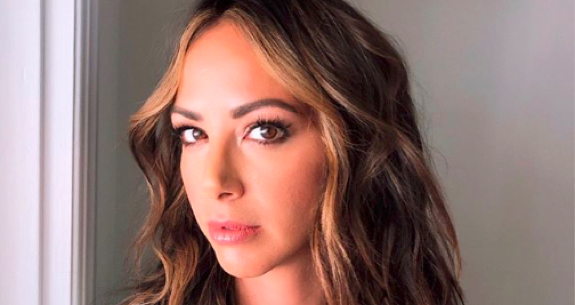 Kristen Doute is no longer staying silent!
The former Vanderpump Rules star let her Twitter followers know that she will continue to use her voice to stand up for causes she believes in, despite how others feel about it. Unlike some of the other recently fired reality TV stars, who have gone radio silent on social media since they were axed, Kristen has continued to defend herself.
"I understand that a handful of you feel I don't have a 'right' to speak out about anything at all," Kristen tweeted. "Please click unfollow. I hope you'll then use that same passion to help someone, fight against something and make a change."
Kristen— who was axed from 'Vanderpump Rules' earlier this month along with her pal Stassi Schroeder and two other cast members— had received the online backlash after voicing her support for the legalization of medical marijuana in Idaho.
Kristen's social media confrontation with her haters came after she tweeted Idaho to inform the state it's "time to change [its] Medical Marijuana laws."
"This country has much more important things to focus on," she continued. "I'm so grossed out."
While Kristen's act wasn't met by plenty of supporters, others slammed the fired reality TV star for taking issue with something "random," being that she doesn't reside in Idaho. However, Kristen went on to share why this particular issue hits home for her.
"My younger brother lives in Idaho," she revealed. "Soldier. Crohn's [Disease]. Prefers not to be medicated with opiates. Speak before you think and when you do, please speak with kindness."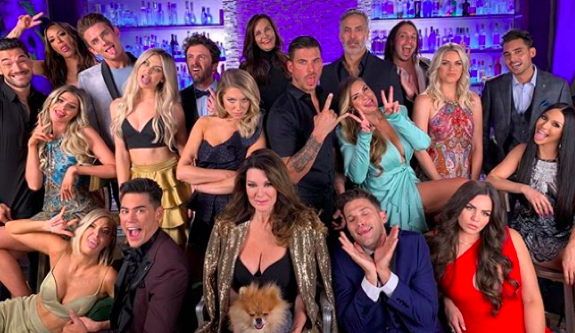 Kristen went on to reference that other backlash she's received recently due to her firing and her actions against former co-star Faith Stowers that led up to it. One person responded that, while they didn't think Kristen deserved to be "punished forever" for what she did, they felt that Kristen and Stassi's apology to Faith was insincere. Kristen has stated that she apologized personally to Faith, but admitted in a tweet that she needs to "listen and support silently on other matters."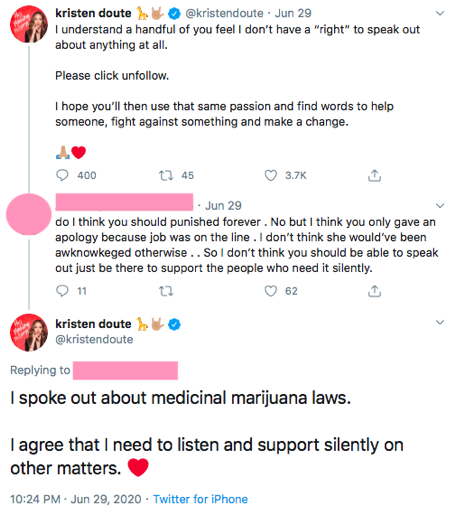 She followed up her tweets with another, assuring her followers she wasn't trying to upset anyone, she's just "super passionate."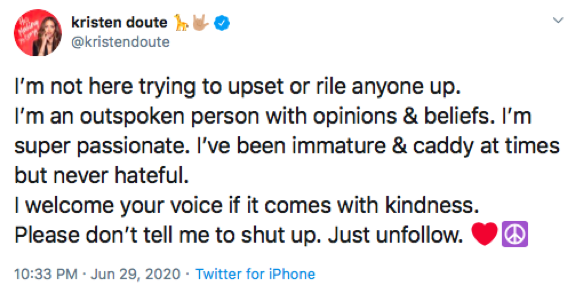 "I'm not here trying to upset or rile anyone up," she wrote. "I'm an outspoken person with opinions & beliefs. I'm super passionate. I've been immature & [catty] at times but never hateful. I welcome your voice if it comes with kindness. Please don't tell me to shut up. Just unfollow."
RELATED STORY: 'Vanderpump Rules' Star Scheana Shay Reveals She's Suffered a Miscarriage
(Photos: Instagram; Twitter)