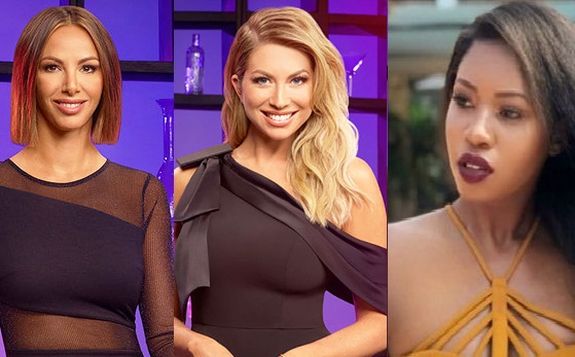 Racist actions against Faith Stowers ultimately cost Stassi Schroeder and Kristen Doute their jobs with Bravo, but according to Faith, it could have cost them much more.
Faith believes that, had she filed a lawsuit against her former co-stars as she planned to do back in 2018 – she likely "would have won."
In a new interview with Insider, Faith said her former Vanderpump Rules stars should feel lucky that she didn't go the legal route following the mistreatment Stassi and Kristen subjected her to, most notably the times in 2018 they called the police on her and tried to get her arrested for crimes she didn't commit. (As a result, Kristen and Stassi were fired from 'Vanderpump Rules' last week.)
"There were a few people who didn't agree with Bravo's decision to do this, and they're blaming it on me, because those characters… were their favorite," Faith told Insider. "But at the end of the day I feel like I'm doing them a favor, because I could have filed suit. And I would have won."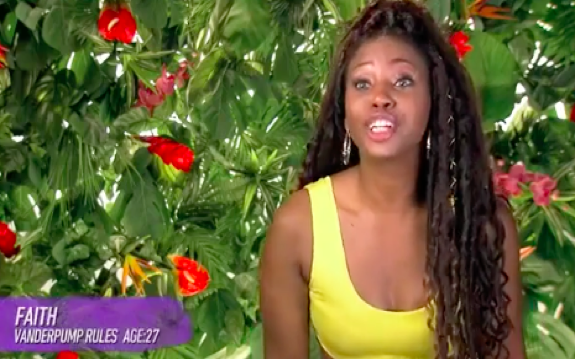 As The Ashley reported back in April 2018, Faith revealed on The Tomorrow Show that she was in the process of suing Stassi over some of the accusations.
"I can't talk about one of them because I'm currently about to have a lawsuit with one of them," Faith said on the show, confirming that she had sought legal representation.
"I don't want to say too much because I really want the lawyers to do their jobs because they're, they're great," Faith added at the time. "They actually represent Lisa [Vanderpump]. So they're really good. So I'm going to let them do what they have to do, and um, you know, let them go from there."
During that 2018 interview, Faith talked about how much Stassi and Kristen's accusations against her had affected her personally and professionally.
"I mean, even with MTV, they had to do a background check on me [for Ex on the Beach] because of the things she said," Faith said. "You have a reach ma'am, and because you have that reach, you have a responsibility so when you say things, you make a check and you make sure they're true."
While Faith is confident in how that lawsuit would have played out, she admits she didn't think her retelling of the incident during an Instagram Live interview a few weeks back would play out the way it did.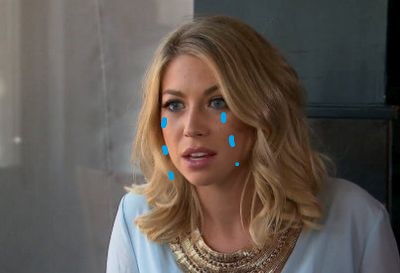 "Honestly, I didn't think it was going to get this big," she said. "I talked about this a few years ago when it first happened and didn't have anyone care. I think now we're starting to see around the world, people are ready for change. That includes 'Vanderpump Rules' fans."
In a previous interview, Faith commended Bravo for be willing to fire two of their most-popular stars.
"I'm seeing Bravo follow suit, releasing women that have given crazy ratings for them because they want to be on the right side of history, and I'm seeing people are finally hearing us," she said earlier this month.
Faith also noted that the apologies issued by Kristen and Stassi on social media didn't come across as very sincere.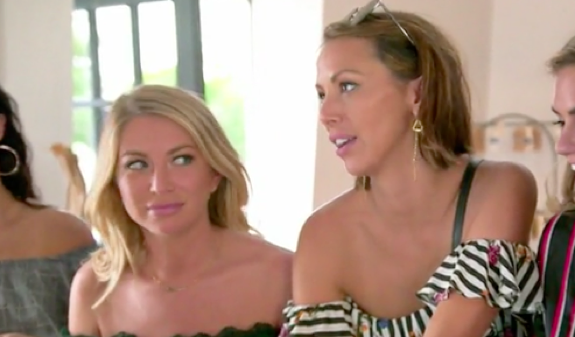 "I felt like if I had reached out to them before this, they would have ignored me. I don't think they would have cared," she said. "Both of their statements are very uniform. I felt like if anything I should say thank you to their teams, because it didn't feel genuine at all."
Faith said the attack she suffered only confirmed the "mean girl" reputation Stassi and Kristen earned during their time on 'Vanderpump Rules.'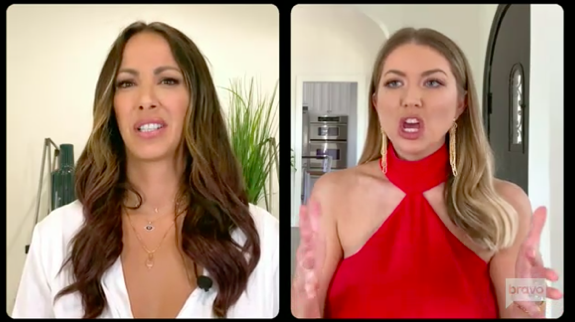 "I didn't judge Stassi and Kristen at first. It was when they made these accusations against me that I realized, 'Wow, maybe what people are saying about them is true, they're very, very big mean girls,'" she said. "But for me, it wasn't even like anything I'd ever seen them do to each other. It was a blatant attack on my life."
In fact, Faith said she wasn't even made aware of what Kristen and Stassi had done until after she left 'Vanderpump Rules' in 2017. Once she began appearing on MTV (on 'Ex on the Beach' and The Challenge), she was asked more than once in audition interviews if she had ever drugged anyone, stolen anything or whether there were warrants out for her arrest.
"That's when I was like, 'Something's not right, I'm getting asked this too much,'" she said. "Someone actually sent me the Bitch Bible podcast … I listened to it and I was mortified. My family heard it and they were mortified.
"The levels they went to, I hate to say it, but it was a lynch mob," she continued. "They were trying every avenue they could to bring me down and to completely destroy my life. I'm being asked if I'm a car thief, I'm being asked if I'm like Bill Cosby, if I'm drugging people, I'm being asked if I robbed them, it was like, 'Girl, what am I, at large?' It was insane, like out of a movie, like Hustlers, it was that outrageous."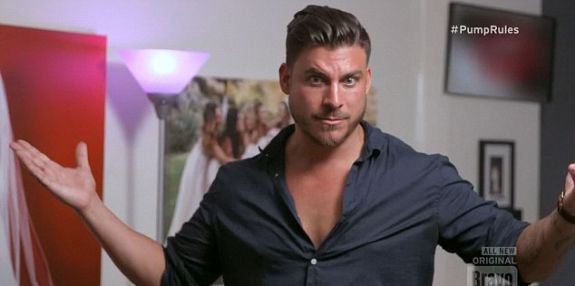 Faith said the incident "completely destroyed [her] emotionally," leading her to seek professional help.
"It was a terrible thing to do, especially since I was seeing stories of people of color being taken down by the police, being murdered by the police," she continued. " … I'm not going to stand there and be arrested for something I didn't do, so it was just a very dangerous situation I could have been in."
Going forward, Faith wants to see the show and network continue to make necessary changes.
"These fans want to watch something that they can be proud of … because they are die hard fans of 'Vanderpump Rules,'" she said. "It doesn't necessarily need to go away, it just needs to be revamped in a more positive direction. I think Bravo, NBC Universal and the 'Vanderpump Rules' production company is headed toward that."
RELATED STORY: Former 'Vanderpump Rules' Star Stassi Schroeder Confirms Her Pregnancy & Due Date; Her Fiance Beau Clark Reportedly Refuses to Film Without Stassi
(Photos: Bravo; MTV)