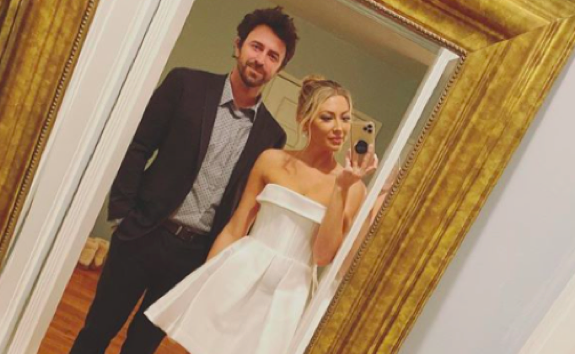 Stassi Schroeder may have lost her job on Vanderpump Rules, as well as her podcast and her endorsement deals this week, but the former reality TV star still has some big news to celebrate.
Us Weekly revealed on Saturday that Stassi is reportedly pregnant with her first child. (Neither Stassi or her fiance Beau Clark have confirmed the news as of press time.)
The reveal comes just two months after Stassi told the magazine that she and Beau had "been reckless" when it came to using birth control while under quarantine.
"Listen, I wouldn't be mad [if I got pregnant]," she added.
Stassi and Beau's wedding was postponed due to the global COVID-19 pandemic; however, last summer she confirmed that she would be fine if a pregnancy came before she and Beau tied the knot.
View this post on Instagram
"I know I want to be a mom, so I would rather get knocked up before I waited to have a wedding," she told Us Weekly in July 2019. "It's powerful to let women know, if that's something that you want, you don't have to wait to get married. You're in charge of your own body and what you want in your life."
Of course, Stassi's life has changed drastically since she made that statement last year.
As The Ashley earlier this week, Stassi, along with Kristen Doute, was fired from 'Vanderpump Rules' after their former co-star Faith Stowers blasted them in an online interview, exposing the mistreatment Stassi and Kristen subjected her to, most notably the times in 2018 they called the police on her and tried to get her arrested for crimes she didn't commit.
The racist comments Stassi has made over the years on her Straight Up With Stassi podcast also came under fire recently, causing many of her sponsors to end their relationships with her. On Tuesday, Variety reported that Stassi had officially been dropped by her agency, United Talent Agency (UTA), as well as by her publicist. She was also stripped of her podcast, Straight Up with Stassi, and the Witches of WeHo wine line she shares with Kristen and Katie Maloney.
While Stassi and Kristen may have lost a lot this week, they're certainly not down for the count. Deadline reported on Friday that both Stassi and Kristen have hired a crisis-management team in the days since their firing. The girls released a statement to the media via their new rep.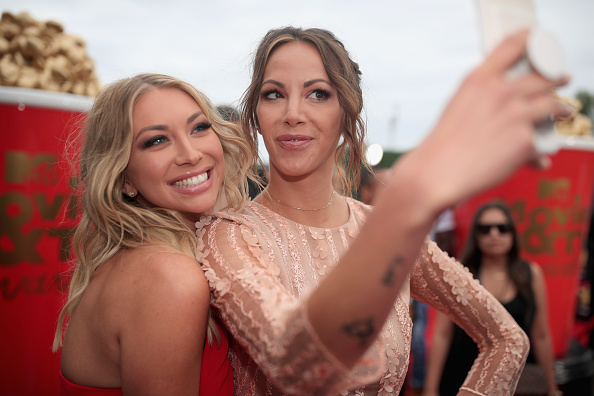 "Stassi and Kristen acknowledged what they did was wrong, have apologized and been punished," their new representative Steve Honig stated. "Without casting aside their actions or the impact of those actions, they want to move forward as part of the solution in ways that are productive, meaningful and sincere. Both of them recognize actions speak louder than words and that is what will guide them as they move forward."
Stassi and Kristen each issued apologies via Instagram in the days following Faith's interview. In an interview with E! News on Wednesday, Faith stated that she has forgiven Stassi and Kristen.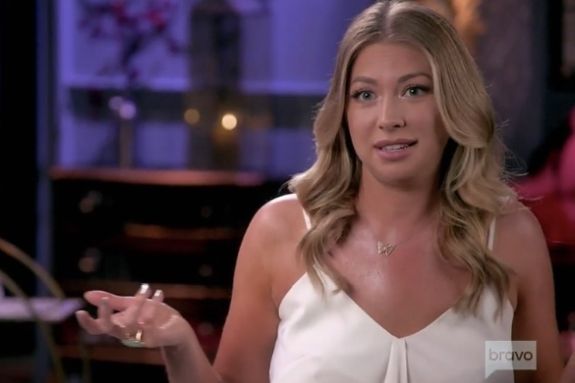 "As a Christian, as a God-fearing woman, I do forgive them," she said during the live interview. "For now, I feel like Kristen and Stassi have a lot to learn and I wish that for them. I wish that they educate themselves and really know what's really going on in the world so they can use their privilege for the betterment of the world."
While Faith has forgiven Stassi and Kristen, she said she wishes the girls had come to her and personally apologized, rather than issuing an apology via social media.
"It's not really an apology. It's a statement," she told E! News. "I think it would have been a lot better if it was something personal because for me, it was a personal attack. For me, I had to make a lot of changes in my life and go through a lot that a normal person wouldn't have to go through. It really hurt me emotionally so I think the apology should have matched the offense. I think it should have been just as heartfelt as their allegations were heartfelt."
RELATED STORY: Stassi Schroeder's Mom Promotes Campaign Trying to Get Her Daughter Back on 'Vanderpump Rules'; Stassi's Brother Begs for Faith Stowers' Forgiveness
(Photos: Instagram, Christopher Polk/Getty Images; Bravo)