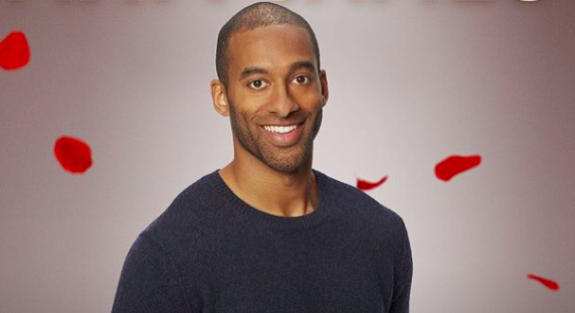 Matt James will be the Bachelor Franchise's first male black lead, ABC announced on Friday…and it only took 40 seasons and an extensive campaign led by fans and Bachelor Nation cast members to make it happen!
Matt was previously cast on Clare Crawley's upcoming season of The Bachelorette. However, the season was shut down due to COVID-19 before it began filming, so Matt never actually appeared on an episode. Still, he was chosen as the next 'Bachelor,' and his season will air after Clare's season of 'The Bachelorette,' according to show host Chris Harrison.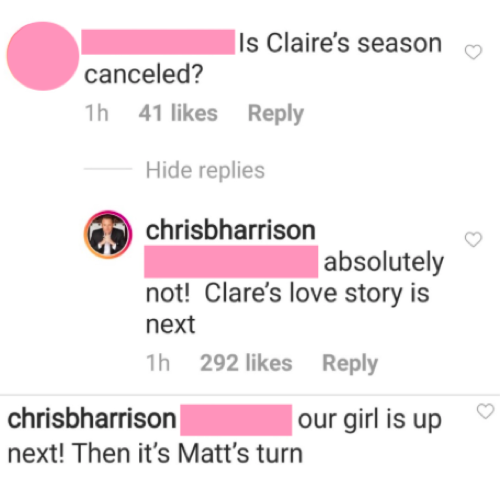 'Bachelor' franchise fans have long been calling for a black man to be cast as the 'Bachelor,' and have continously called out ABC for only having one black lead, 'Bachelorette' Rachel Lindsay, in the show's 18-year run.
Those efforts were stepped up big time in the past few weeks. Fans calling for some diversity to the 'Bachelor' franchise created a recent Change.org petition, as well as a Bachelor Diversity Campaign. Upon the announcement of Matt as the new 'Bachelor', the Campaign tweeted, "One ask down, 12 to go. We must keep pushing for change." Included in the post was a graphic listing the Campaign's "Asks of ABC/WB," with a checkmark next to "BIPOC Bachelor."
According to the tweet, the Campaign's other "asks" include: BIPOC cast members, equitable screen time, mental health support, equal compensation, contestant vetting, diversity consultant, zero-tolerance for racism, audience resources, BIPOC storylines, no exploitation of indigenous cultures, financial donation and a public apology.
One ask down, 12 to go. We must keep pushing for change. #BIPOCBachelor #JustTheFirstStephttps://t.co/kTxwYnSjHi pic.twitter.com/WXuNDl6yo2

— Bachelor Diversity Campaign (@bachdiversity) June 12, 2020
During his appearance Friday on Good Morning America, Matt called his new role "an honor" and "a step in the right direction for the franchise." He also credited Rachel for paving the way as the franchise's first black lead and for being vocal about the need for change.
"When Rachel speaks, we listen," he said. "She has a really important voice in all of this being the first woman, person of color to have a lead, so I think that we're all following suit in that conversation and this is hopefully the first of many black men to be in the position that I'm at now."
Following Friday's big announcement, Rachel took to Twitter to congratulate Matt, adding she was "happy to see that a black man was cast after 18 years and 40 seasons"; however she stated that the casting choice may have been ABC just bowing to recent social pressure.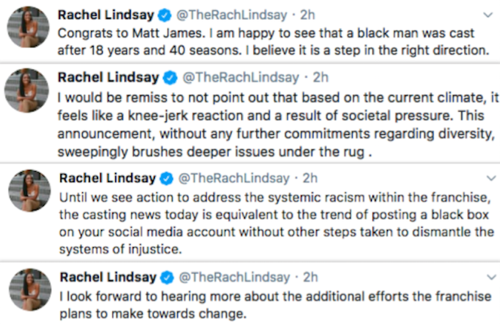 "I would be remiss to not point out that based on the current climate, it feels like a knee-jerk reaction and a result of societal pressure," she wrote. "This announcement, without any further commitments regarding diversity, sweepingly brushes deeper issues under the rug.
"Until we see action to address the systemic racism within the franchise, the casting news today is equivalent to the trend of posting a black box on your social media account without other steps taken to dismantle systems of injustice," she continued. "I look forward to hearing more about the additional efforts the franchise plans to make towards change."
Fans of the show shared similar concerns on social media after Matt was named the next 'Bachelor', with many demanding the show "do better with the diversity" and enact "long-term change."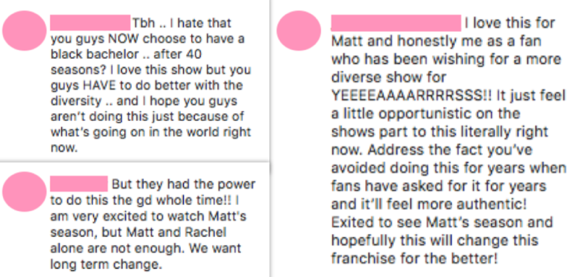 "I hope you guys aren't doing this just because of what's going on in the world right now," one person wrote.
" … Address the fact that you've avoided doing this for years when fans have asked for it for years and it'll feel more authentic," another commented.
While the franchise has received mounting pressure for its lack of diversity, a network executive told Variety they had their eye on casting Matt as the next 'Bachelor' for a while and the move was not in response to recent criticism.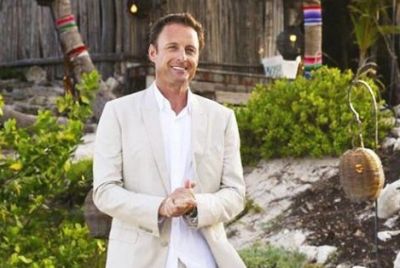 "It wasn't a response to that," claims ABC top unscripted executive, Robert Mills, who oversees the franchise. "Certainly no one is blind to what is happening in the world, so hopefully this announcement serves as a bit of optimism during a time that we can really use this. But I don't want this to look like we're patting ourselves on the back or taking a victory lap. We don't want this, in any way, to seem like a cure-all and seem like, 'Hey! Look what we did here!' We know this is a few grains of sand in a very big hourglass.
"It's taken a while to get to where we are and we will continue to go further and I acknowledge it may not be enough," he continued. "In the last few years, I believe it's gotten better and with the announcement of Matt, I hope it keeps getting better. We are very excited about Matt."
On Friday afternoon, the show released a statement further acknowledging its lack of diversity in the franchise, assuring fans that it "can and will do better."
— Chris Harrison (@chrisbharrison) June 12, 2020
"We are excited to move forward with both Matt James as the new 'Bachelor' and Clare Crawley as our new 'Bachelorette,'" Chris tweeted on behalf of himself and other franchise executive producers. "We acknowledge our responsibility for the lack of representation of people of color on our franchise and pledge to make significant changes to address this issue moving forward. We are taking positive steps to expand diversity in our cast, in our staff, and most importantly, in the relationships that we show on television. We can and will do better to reflect the world around us and show all of its beautiful love stories."
This will also mark the first time in years that a season will have a lead that wasn't "recycled" from the previous season. (Bachelors are usually chosen from the cast of the previous season of 'The Bachelorette' and vice versa.) Since Matt never appeared on an episode of any 'Bachelor' show, fans don't know much about him.
According to People, he is 28 years old, and is close friends with Hannah Brown's runner-up Tyler Cameron. Together, they run the non-profit ABC Food Tours, which brings kids from under-served communities to restaurants to teach them about food, fitness and healthy habits. (His work with ABC Food Tours earned him the title of New Yorker of the Week in 2018.)
After news of Matt's casting broke, Hannah took to Instagram to congratulate him and talk about what a great person he is. (Hannah spent a lot of time with Matt while quarantining with Tyler a few months back.)
"Matt James is the Bachelor. I cannot contain my excitement for this amazing human making history as the first Black Bachelor— to God be the Glory!" she captioned a photo of the two of them. "This man is as good as it gets y'all, and that's coming from a previous skeptic (lolz). I am so blessed to now call you friend. You've supported and encouraged me in some of the hardest moments lately and I'm so freaking pumped to support and encourage you as you get ready to go on an adventure of a lifetime! #1 Matt James fan right here!"
Matt played football for Wake Forest University in college and briefly played in the NFL as a wide receiver. He holds a degree in Economics and currently works for PNC Bank as a research analyst at a commercial real estate company.
RELATED STORY: 'The Bachelor' Couple Colton Underwood & Cassie Randolph Have Split: "Sometimes People Are Just Meant to Be Friends"
(Photos: Instagram; Twitter)