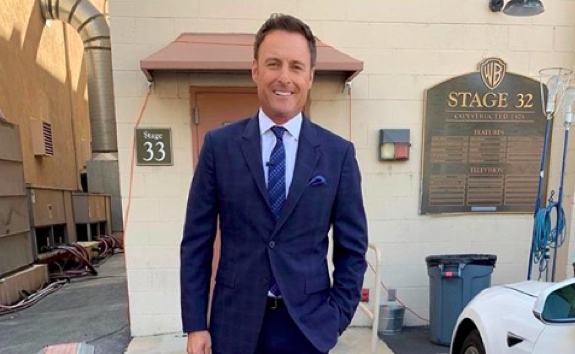 C0VID-19 may have derailed ABC's plans for the upcoming season of The Bachelorette, but Bachelor Nation may still get to see Clare Crawley dole out some roses in the near future — but it won't be happening via Zoom.
Franchise host Chris Harrison told ET that with some states loosening their restrictions on social distancing and beginning to open back up, Clare's season of 'The Bachelorette' may up end up filming somewhere other than the Bachelor Mansion in Los Angeles. He also stated that, although some reality TV franchises are keeping the cameras rolling by allowing the cast to film themselves for pandemic-themed seasons, he has no interest in doing that.
"I am seeing a lot of stuff on TV that I am not loving. [Watching reality TV] is an escape," Chris said.
"Right now it is still up in the air as far as timing goes," Chris said of Clare's season. "The state of California just took a big step back. Who knows what is going on, so maybe we leave. Maybe we have to go to a state that has their stuff together and we can shoot."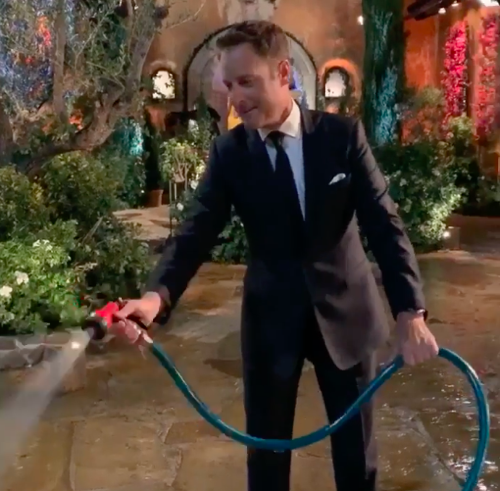 Clare and her group of potential suitors were set to begin filming at the Bachelor Mansion on March 13; however, production on the show was halted just hours before filming kicked off due to to C0VID-19 concerns. Chris said the pandemic has resulted in the show looking to kick off the season in a different mansion — a move that hasn't been done since 2012 when Emily Maynard's season began in her hometown of Charlotte, North Carolina.
"Maybe we are doing this in Texas — I don't know — but right now we are just waiting and seeing where we can do this safely until we can do it the right way," Chris said.
Clare's season could start filming in the last half of summer (if all goes as planned) and could air this fall. However, Chris said this will only happen if the show can be done the "right" way — aka with an actual camera crew, rather than Zoom calls and footage shot with cellphones and bad lighting (as some shows have chosen to do).
Chris said the "quarantine edition" aesthetic "is not what the show is about" and "it's not what people are watching it for."
"I don't want to make this a quarantine version and I don't want it to look weird," he said, later adding, "People want to get away and I want to do it right. And when we can do it right, I want to do it with Clare — and yeah, we are re-casting still, because who knows what the world is going to look like when we get done."
After announcing the original cast for Clare's season, some fans criticized the show's picks, particularly for the guys having an average age of 29 compared to Clare's 39. Once the show was halted, Clare herself encouraged fans to apply to be on her season.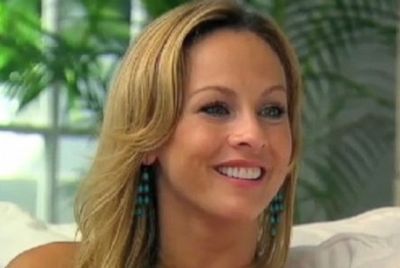 "I'm not saying this personally — but I feel like since we have a break in the show right now, I don't think it's too late to submit people," she said. "So submit them, why not? What's the worst that could happen?"
When the show does eventually resume, Chris said it will certainly look different than previous seasons, which always include lavish international trips and plenty of swapping spit.
"I think whatever you do, we are not going to be back to normal flying around the world and just doing what we want, but I think there is a happy medium," he said.
According to Chris, that "happy medium" may involve the cast going to one location where they will "lock it down" or possibly traveling "a little bit." Either way, he wants the show to stick to its roots as much as possible.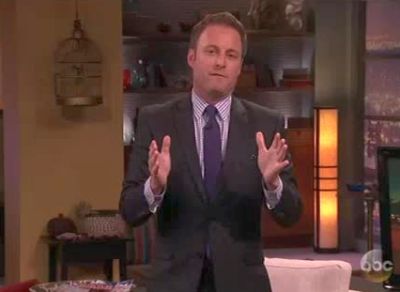 "We are just throwing out ideas, nothing is definitive," he said. "But I still want it to look like 'The Bachelor'. I want it too look like 'The Bachelorette', so people realize, 'This is my show. OK, I can escape, I could fall into this.'"
Robert Mills, the Senior VP for ABC's Alternative Series, Specials & Late-Night Programming, told Variety last week that the network is looking at shooting Clare's entire season at a secure location, with road trips allowed if possible. The network would also reportedly look at whether hometowns dates could take place down the line.
RELATED STORY: Former 'Bachelor' Peter Weber Makes His Relationship with Kelley Flanagan Official; His Mom Barbra Gloats on Instagram
(Photos: Instagram; ABC)