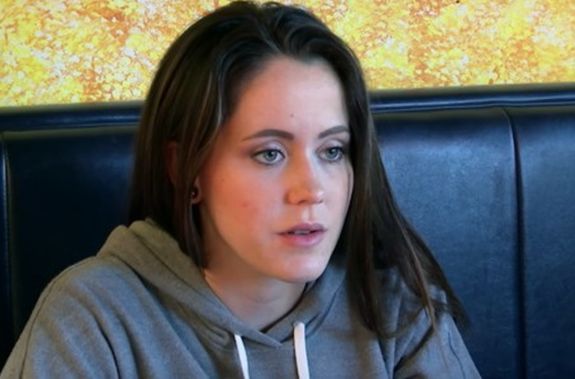 From turning hate into haterade, to turning a trip to the parking lot into a photoshoot, the stars of the Teen Mom franchise (both past and present) have been keeping themselves busy lately!
In an effort to get you up-to-date on the latest Teen Mom OG, Teen Mom: Young & Pregnant and Teen Mom 2 news, The Ashley brings you the Teen Mom News Pile. Here are some of the major (and minor but interesting) 'Teen Mom'-related things that have happened over the last week…
Jenelle Evans & David Eason did a parking lot photo shoot to prove how in love they are.
Things are going swampingly swimmingly on The Land…according to Jenelle Evans, anyway!
This week, Jenelle dragged her husband, David Eason, 'round back of the local Waaaaahlmaahrt for an impromptu photo "shoot" (pun intended), to show her followers how much in love they are, months after their reunion.
(In case you were HIGH! HIGH! throughout the Fall of 2019 and are unaware of what went down, basically, Jenelle left David on Halloween, moved to Nashville with her kids, got a restraining order against David after admitting he abused and terrorized her and her kids…but then went back to him by January.)
Anyway, Jenelle laid in on thick in the photo caption she used while posting the Glamour Shots to social media.
"I don't care what they say, I love you no matter what. Here's to new beginnings #MarriedLife #HappyWifeHappyLife," she wrote.
The photos show the Easons all gussied up in their finest threads to stand in front of a yellow curb in a parking lot. Jenelle poses in slouchy shorts and David proudly sports his "Don't Tread on Me" belt buckle (as you do). In one photo, they close their eyes and embrace as if they were about to kiss, with David's meaty paw resting on Jenelle's hip bone.
Despite Jenelle's insistence in the comment section that she's "definitely" happy in her try-it-again marriage, most of her followers weren't buying it.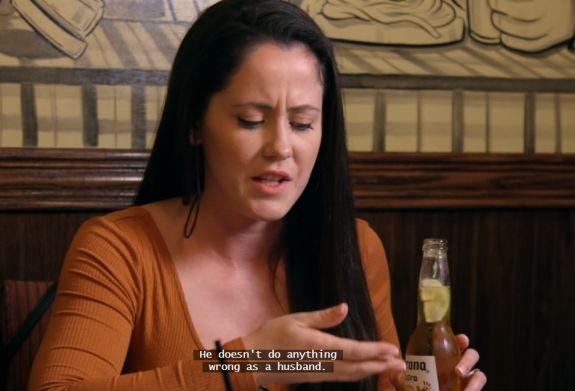 "You admitted he beat you and killed your dog," one person wrote in the comment section. "No posed happy photo is going to make us forget that."
"You should care, history will repeas itself. I'm just glad MTV isn't getting all the footage anymore," another wrote.
"This is heartbreaking for the kids, your temporary happiness is not more important that the kids well-being," someone else commented.
Naturally, David had to bring his gag-reflex-inducing humor into the mix, posting one of their Glamour Shots, along with an upchuck-worthy caption about their sexual escapades.
"I love you more and more every day @j_evans1219 !! Multiple times in various positions!" he wrote.
Cheyenne Floyd responds to online critics by paying it forward.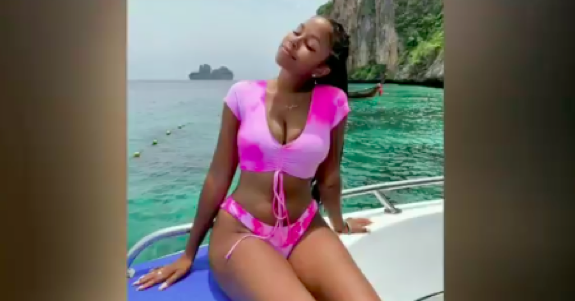 'Teen Mom OG' star Cheyenne received some heat on Instagram recently after posting a photo of her three-year-old daughter, Ryder, wearing a Burberry bikini that some deemed a little fancy for the kiddie pool.
According to The Sun, Ryder's name brand suit, or more specifically, the price tag attached to it — $180, in case you're interested in snagging one for your own toddler — had the mom police out in full force in the comment section of Cheyenne's post.
"I understand that she has money but 2 things: first, I don't [think] a child that young should be in a bikini and secondly, a Burberry bathing suit, really?! That is a little much for a toddler and way [too] Kardashian," one comment read. "Honestly thought she was more down to earth than that. #disappointed"
Cheyenne defended herself, telling that particular individual she'll dress her kid however she wants, and that her family had money before they got their gig on 'Teen Mom OG.'(Her choice of "not well" wording was interesting, though.)
"We been had money before MTV, I'll dress my kid how I want," she wrote.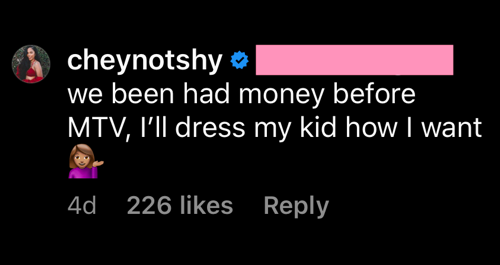 Cheyenne then seemed to notice a conversation going on in the comment section between two followers who were complimentary of Ryder's suit — not so much the price tag — resulting in Cheyenne offering to send the bathing suit to one of the followers' daughters after Ryder has outgrown it.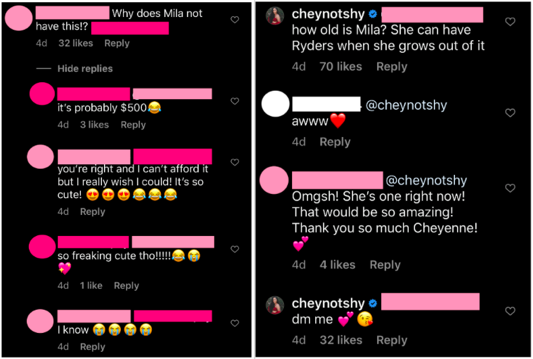 In response to the kind gesture, one of Cheyenne's followers commended her for "being a nice woman."
Cheyenne also received some praise from her followers a couple weeks ago when she announced that she would be buying lunch for essential workers.
"We are so grateful to you for keeping us all going," she wrote on Instagram. "We will be randomly picking 50 essential workers, please be truthful during this difficult time. I also challenge others who are able to bless a hard working individual!"
Cheyenne responded to countless comments on the post and even accommodated many via the CashApp, PayPal and Venmo.
Cheyenne's 'Teen Mom OG' co-star, Amber Portwood, also recently did her part to help essential workers helping to battle C0VID-19. In an interview last week, Amber stated that she donated about 1,000 N-95 masks to her local Indiana hospital.
Malorie Beaver revealed that her teen pregnancy killed her chance at a full college scholarship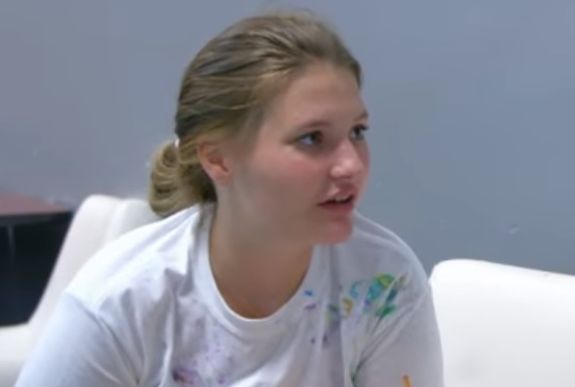 Malorie— better known as Rachel's sister on 'Teen Mom: Young & Pregnant'— went Live on Instagram on Thursday to discuss a variety of things. First, she revealed that she was once again permitted to come home, following a two-week quarantine away from her young daughter Emerson. (Malorie had been paaaahrtying it up with friends, despite the current pandemic.)
Mal explained that her Nana— whom she lives with— asked her to stay away from the home for 14 days, to ensure she didn't bring the virus home with her.
"I had been out with a lot of people before it was recommended to be quarantined," Malorie explained. "So I started feeling weird so I left, I was told not to come back for two weeks..Mom and Nana were taking care of Emerson."
After that revelation, Malorie began to talk about what her life would have been like had she not gotten knocked up as a teenager. Although Malorie doesn't seem like the typical college gal, she assured her followers that higher education had been very much in her future plans. In fact, she says she had been offered and had accepted a full scholarship to a college in Hawaii!
"Before I got pregnant… I got a four-year scholarship to Hawaii Pacific [University] to play volleyball," she said.
Sadly, Malorie's fertile-yet-underage loins ruined those plans for her.
"But then I found out I was pregnant and couldn't go," she said, adding that she did attempt to go to a Tennessee community college instead, but had to drop out because going to school with a young daughter was too hard.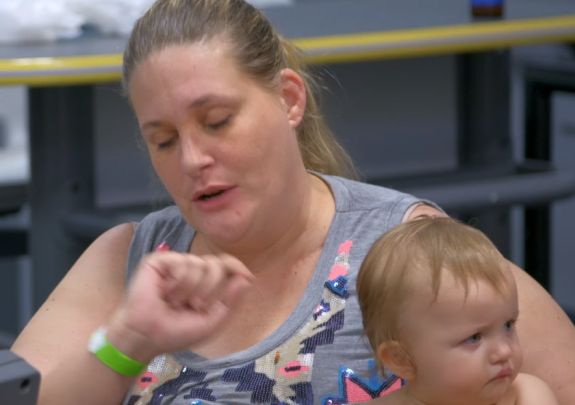 Malorie said she fell in love with the Aloha State when her Nana took her there for her senior trip. She also stated that she wants to move there someday.
"That's where I wanna raise my babies," she said.
(For the record, The Ashley is praying to the Baby Jesus God Leah that this happens, and that MTV somehow picks it up as a spin-off show. The Ashley is so down to recap 'Beavers Go Hawaiian!' Imagine: Mama Stephanie doing the hula, Baby Daddy Lane wiping out while surfing due to picking up a bad luck tiki….
Oh, wait…that's actually the plotline of the Hawaiian episodes of 'The Brady Bunch.'
Nevermind.
Mackenzie McKee slams MTV for airing a fight with her husband in the same episode as her mom's funeral.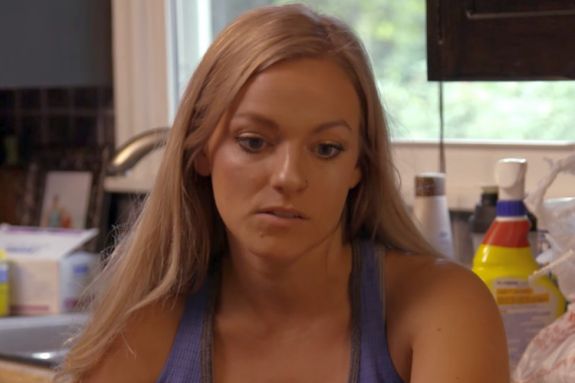 On this week's episode of 'Teen Mom OG', viewers saw Mackenzie McKee and the Douthit family hold an emotional memorial for Mackenzie's mother, Angie Douthit, who passed away from cancer in December 2019.
We learned during the episode that Mackenzie took a month-long break from filming to grieve with her family; however, when filming resumed, Mackenzie was understandably still struggling with the loss of her mother. At one point in the most-recent episode, Mackenzie confessed to her husband Josh that it was "very hard to want to be alive right now," which caused Josh to walk out of the house, leaving Mackenzie in tears.
Mackenzie then confided in a producer, assuring her she's "not going to do anything" to herself because she loves her kids so much, but that she hates being alive.
"It's so painful," Mackenzie said. "I've tried to have this conversation with him every single day and he just walks away from me."
Mackenzie wasn't happy about MTV's editing choice after she got a sneak peek of Tuesday's episode unfold. She took to Twitter before the episode aired to voice her unhappiness.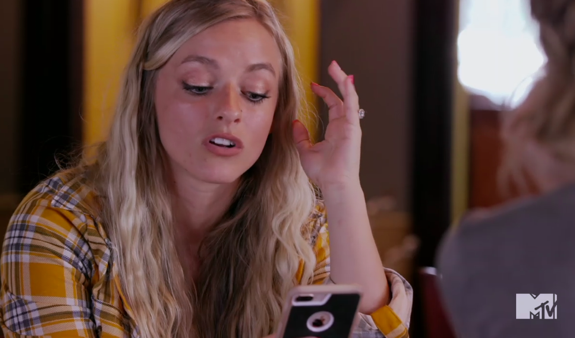 "They filmed so much good stuff," she wrote in a series of now-deleted tweets. "With my mom, with Josh and I. And all that's shown is the worst of the worst. That is not who we are."
Mackenzie went on to slam the network for making a point to show the cleanliness (or lack thereof) of her house and she also defended Josh, claiming that he was supportive during that difficult time, despite what was shown on TV.
" … I keep my house so clean especially when filming and they decided to make it a huge point tonight to show how messy the boys' room was one month after my mom passed," she wrote. "Like cleaning was something that's on my mind. Ehh, my heart hurts that this is even going to air.
"Josh dropped everything he had and was doing and moved in with my dad for over a month to help out and support us," she continued. "Was there as best as he could be. None of that will be shown in honor of her."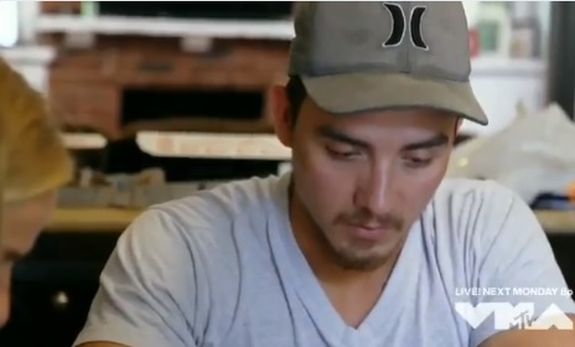 As for what was shown, Mackenzie made it very clear that she was disappointed.
"But a fight will be shown," she said. "The very episode of her funeral. I'm sick to my stomach."
Mackenzie gave her followers an update on Wednesday, thanking her followers for their "encouraging words and outpouring love" and revealing that she is seeking counseling. Mackenzie said she wished she could say she's in a better place than what people saw on Tuesday's episode, "but it's not true. However, she said that she's pushing through and focusing on what makes her happy.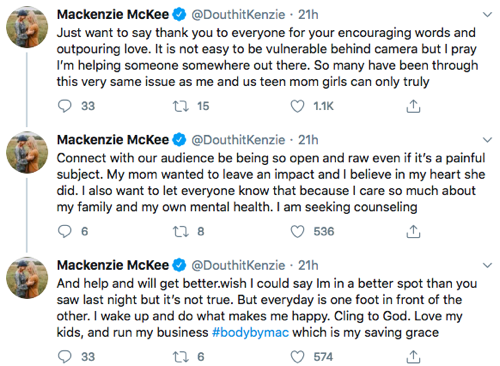 To catch up on other recent 'Teen Mom' news, click here!
(Photos: MTV; Instagram; Facebook, Twitter)