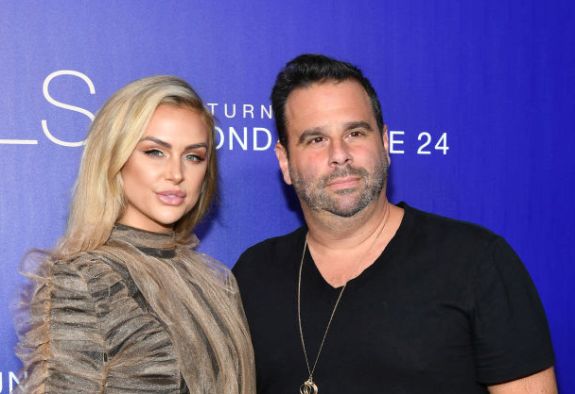 All may not be well in LaLa Land….
Vanderpump Rules star Lala Kent caused some of her eagle-eyed fans to wonder if she had perhaps split with her fiance Randall Emmett when, on Sunday, she posted to Instagram about her life being a mess. In addition to the story, Lala deleted all traces of Randall from her Instagram feed and no longer follows him.
This delete-sesh comes just days after Lala showed off the brand-new tattoo she got in honor of her man. Lala had the name "Rand" inked on her arm earlier this week.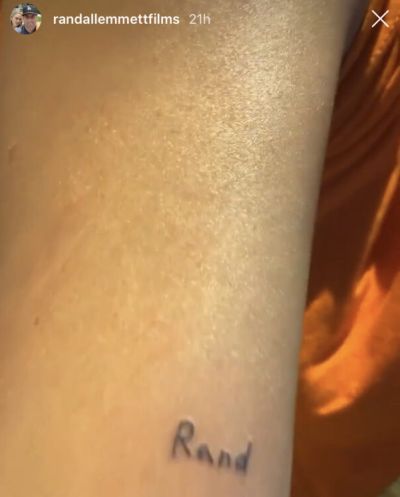 She posted to her Instagram Story on Sunday that she was taking accountability for her life, which she said is "a mess."
"Dear God, It is I who has made my life a mess," she wrote. "I have done it, but I cannot undo it. My mistakes are mine & I will begin a searching & fearless moral inventory. I will write down my wrongs but I will also include that which is good. I pray for the strength to complete the task."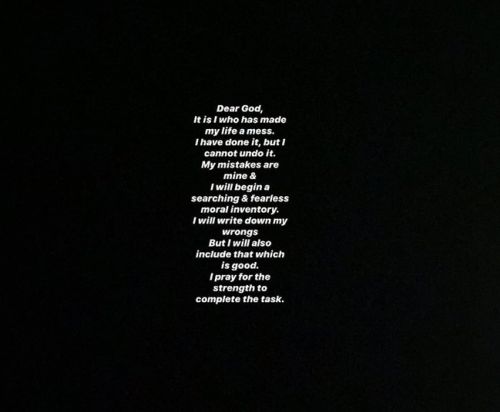 Lala— whose mug remained all over Randall's Instagram account at press time— recently celebrated her sobriety with an Instagram post that some of her followers felt contained words aimed at those around her who are struggling with addictions. (She did not reveal who she was specifically talking about, though.)
"I see addiction in front of me often- but it isn't my job to speak on it, nor is it my job to judge," she wrote in a message posted on Friday. "It's my job to pray for them and take a moment of silence for the alcoholic who still suffers. And when someone comes to me asking for help, I offer my ear & knowledge, and point them in the direction that was pointed to me."
Lala has been with Randall and his family in Puerto Rico. Just five days ago, Randall posted of himself with Lala enjoying the pool.
View this post on Instagram
The couple has been engaged since September 2018, when Randall proposed to Lala during a trip to Mexico. They were scheduled to get married in April, but their wedding was postponed due to the COVID-19 pandemic. In March, Randall confirmed the postponement on his Instagram account, adding that he and Lala intended to tie the knot in July instead.
View this post on Instagram
Lala and Randall have yet to publicly address the possible split. However, on Sunday Randall posted a photo of Lala with his kids; however, it is a photo he had previously posted back in May.
View this post on Instagram
UPDATE! On Sunday night, Lala addressed fans who were calling her Instagram Story "cryptic," explaining the message is actually part of the 12 Step recovery program. She did not, however, reveal why she deleted all of the photos of Randall from her Instagram.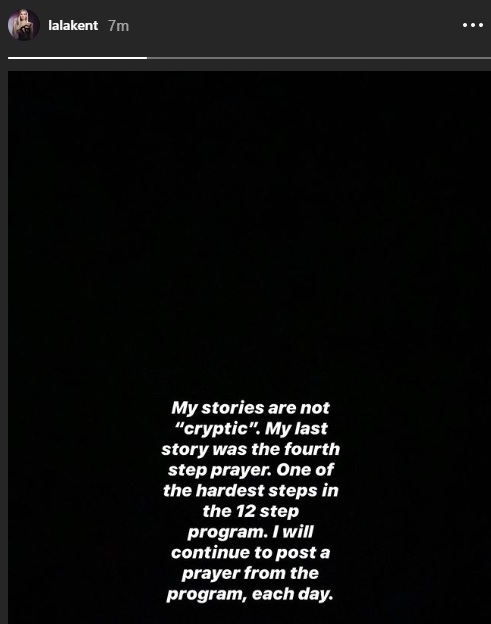 "My stories are not 'cryptic,'" she wrote. "My last story was the fourth step prayer. One of the hardest steps in the 12 Step Program. I will continue to post a prayer from the program, each day."
UPDATE #2: Lala took to Instagram on Monday to clear up any breakup rumors.
"Y'all we didn't break up," she wrote in the caption of a photo of her kissing Randall. "I'm petty- so when he pisses me off his photos go to the archive… then I re-add them. I mean, I have this dude's name tattooed on my arm. He's stuck with me."
RELATED STORY: Lala Kent Opens Up About 'Vanderpump Rules' Firings & Scheana Shay Confirms Remaining Cast Hasn't Started Filming Season 9 Yet
(Photos: Amy Sussman/Getty Images; Instagram)