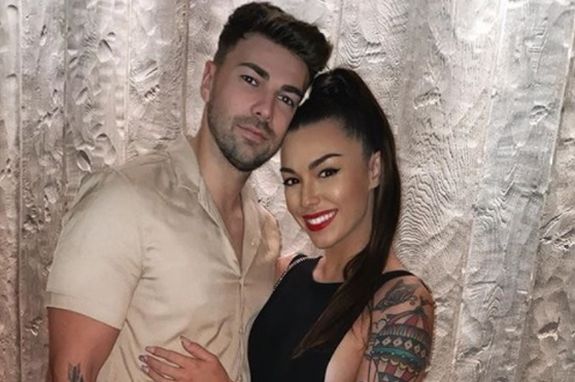 Wedding bells will soon be ringing for The Challenge star Kailah Casillas and her Ex on the Beach star boyfriend, Sam Bird.
Kailah— who has also appeared on The Real World and Lindsay Lohan's Beach Club— announced on Thursday that she accepted Sam's proposal while they are vacationing in Greece. She shared a photo of her engagement ring on Instagram.
"I'm marrying my favorite person in the world," Kailah captioned a photo of her holding out her ring. She tagged Sam in the photo.
View this post on Instagram
"Can't wait for the rest of our life together," Sam replied to the post in the comment section.
Kailah first started dating in late December, just about a month after she broke up her longtime, live-in boyfriend Mikey P to go to the UK and have a short fling with her "Challenge" co-star Stephen Bear. She then moved out of the Las Vegas home she had shared with Mikey.
Less than a month later, she became aware that Sam was interested in her, according to a YouTube video posted to Sam's channel back in April.
"I was at my parents' house for Christmas and I got a DM from a fan —if you're watching you know who you are," Kailah said in the video. "They were like, 'Just so you know, Sam Bird has followed you and liked a bunch of your pictures and then unfollowed you within the last couple of months. So, he happened to be at a soccer game that day and I just replied the first [Instagram] Story that I saw."
Kailah explained that she messaged Sam on Instagram and that night, Sam told her he was booking a trip to come see her.
Sam, who also appeared on Love Island UK, told fling Tyranny Todd during an episode of 'Ex on the Beach: Peak of Love' that he was not interested in dating someone who lived on outside of Europe, and that he wasn't ready for marriage. Apparently, though, he's had a change of heart since meeting Kailah, who lives in the United States.
So far, Bear, Mikey P and Tyranny have yet to comment on Sam and Kailah's engagement news. However, Kailah got plenty of congratulatory messages from some of her 'Challenge' co-stars.
"Congrats," Jenna Compano (who is also engaged currently) wrote. "You guys are so cute!"
"WELCOME TO THE FAMILY @samrobertbird I LOVE YOU BOTH SO MUCH!!!!!! #FutureBird," Nany Gonzalez commented.
"Congrats love birds," Marie Roda wrote.
On Thursday, Kailah posted some up close shots of her engagement ring to Instagram Stories, as well as a video in which she called Sam, "my future husband!"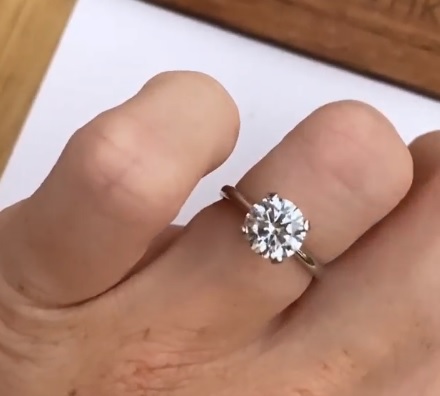 Kailah and Sam have yet to reveal when they plan to tie the knot.
RELATED STORY: Kailah Casillas Leaves Boyfriend of 3+ Years Mikey P for Her 'Challenge' Co-star Stephen Bear: Mikey Claims He Has "No Idea What's Going On"strong>
(Photos: Instagram)