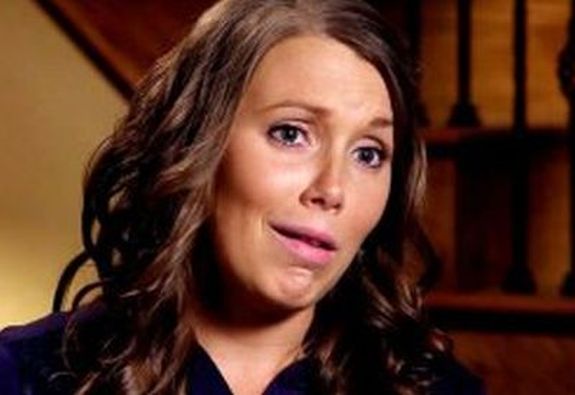 Anna Duggar recently opened up about a variety of topics —including how she and her disgraced husband Josh raise their kids and when she plans to get knocked up again— in a series of comments on her Instagram.
The Counting On star, who currently has six children– Mackynzie, Michael, Marcus, Meredith, Mason and Maryella– with Josh, revealed that, despite the rumors saying she's pregnant again, her womb is currently "without blessing."
In the comment section of a family photo Anna recently posted to her Instagram account, a fan stated that the rumor going around is that Anna's pregnant.
"As of now we are enjoying our 6 kids God has given us!" she wrote back. "Nursing gives me a nice break between babies so it will probably be a little while before that's a possibility."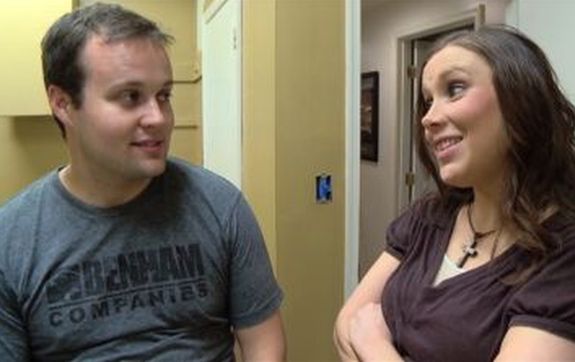 In another comment, Anna responded to a question regarding the Duggar Family's "Buddy System" way of raising children.
If you're not familiar with the Buddy System, basically Josh's parents, Jim Bob and Michelle Duggar, assigned an older female sibling (Jill, Jinger, Jessa and Jana) to be a younger kid's "buddy" and do most of the stuff a mom would do for them, such as helping them get dressed, eat, bathe, etc. Eventually, each older girl had a "team" of buddies that they were in charge of caring for.
When asked if she uses the Buddy System to run her household, Anna threw a bit of shade at her in-laws' way of doing things.
"We do not have a buddy system," Anna wrote. "I'm mom, and as much as possible I want our children to be free to enjoy their childhood!"
Anna's followers praised her for not saddling her older children with the responsibility of raising her younger ones.
"Great wisdom, Anna! Your children will thank you for it," one person wrote.
"I am so glad to hear you are not doing the buddy system," another wrote. "Glad to hear that you feel that as mom, mothering is your job. Glad, also, to hear that you wish for your children to be free to enjoy their childhood. Excellent and I am so pleased to hear this!! Of course, the children will continue to love their siblings and be kind to each other. However, the older ones should NOT have to raise the younger ones."
Michelle has been criticized over the years for forcing her older daughters to take on the tasks that she, as the mother, should have been doing with the younger kids. Many fans have called Michelle out for allowing Jana, Jill, Jessa and Jinger to spend their childhood taking care of their siblings.
In fact, Michelle has stated in her books and in numerous interviews that she usually weaned each of her babies from nursing at around five months and then assigned that baby into a buddy group.
The other Duggar kids who have children have yet to reveal if they plan to use the Buddy System in their families.
RELATED STORY: Another One! 'Counting On' Stars Joe & Kendra Duggar Expecting Third Child, Just Nine Months After Welcoming Daughter
(Photos: TLC, Instagram)