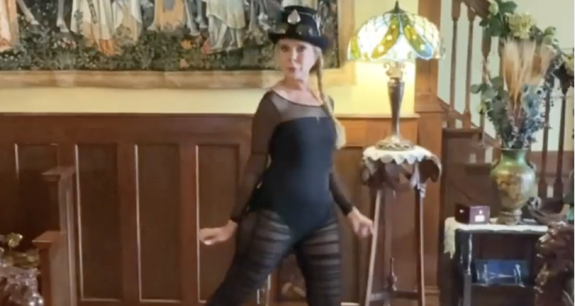 It's been two years since Debra "Debz OG" Danielsen (and her daughter Farrah Abraham) were booted from Teen Mom OG, but the rhyme-spitting granny says she's still open to making a comeback, despite Farrah's forced exit from the show.
In fact, Debra told Heavy that aside from bestowing her sick rhymes upon the world, returning to television is her main goal, especially if that means returning to 'Teen Mom OG.'
"I know that sounds kind of odd, but the reason I say that is we all started together," she explained. "We kicked off the franchise. It was about us, right? And so we became a family, and we would always have holidays together because that's the way the network was going at that time. So I do miss everybody. I miss the girls. I miss the kids and I miss the producers, too."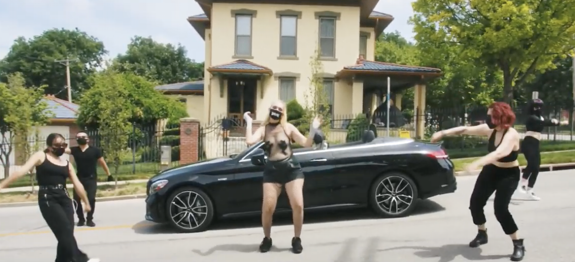 Debra did not comment on whether Farrah, who was fired from the show in 2017, misses the cast and crew, as well. However, I think we all know the answer to that one…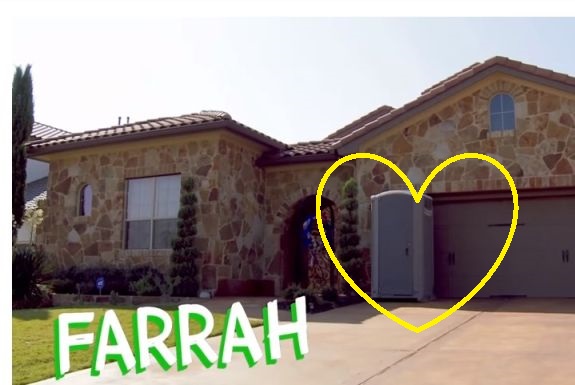 As for the possibility of Farrah agreeing to a 'Teen Mom OG' comeback, (assuming she were ever asked to return, that is) Debra seems to be a Trekkie optimistic.
"I think we would all go back to 'Teen Mom' if we could," she said. "I'm going to put this in terms that are probably hilarious. But, you know, it reminds me of Spock from 'Star Trek.' I think we need to have a Vulcan mind-meld to get things going here. It's like we can't get people to see eye to eye and … there are good people on each side."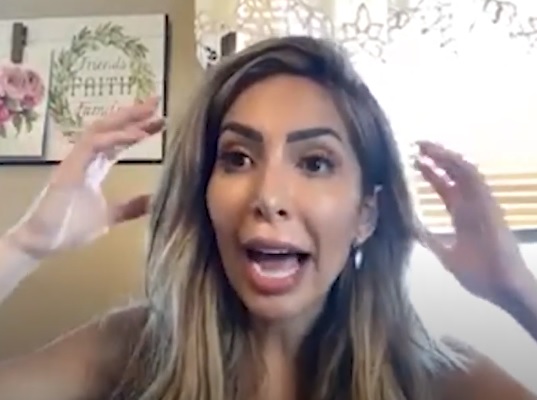 If she's unable to find a good connection in the props department, Debra has a backup plan: get the 'Teen Mom OG' producers in a room with Farrah to "hammer this b*tch out and fix it."
" … We're going to be smarter than this issue and put all the ego outside the door and let's just get smart here and do what's right," she added.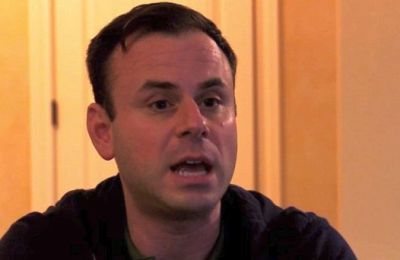 Debra said without Farrah on the show, 'Teen Mom OG' is seriously lacking and "needs to be reformatted."
"My daughter is the only one who has gone on and who has the vision to do professional development to the point where she can actually go out and be self-sufficient," she continued. "She's the only one not continuing to reproduce. So she takes it very seriously that she wants to be empowered as a female and to be self-sufficient."
If going back to 'Teen Mom OG' isn't an option, Debra said she still wants to return to reality TV, preferably with Farrah and Farrah's daughter, Sophia.
"I think between the three of us, there really isn't anybody doing that kind of stuff we're doing as a family," she said. "There's none of that. And I really think that we have a cool story and I really think we have content that people would be interested in."
RELATED STORY: New Audio Features Farrah Abraham's 11-Year-Old Daughter Sophia Begging Her Not to "Expose" & "Embarrass" Her in the Press Anymore
(Photos: Instagram; YouTube; MTV)