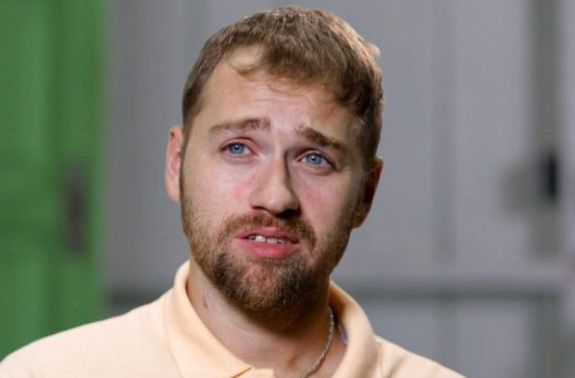 Paul Staehle may not have appeared on the 90 Day Fiance: Happily Ever After? Tell All episodes, but he certainly told all during a recent live-streamed YouTube interview with blogger John Yates!
As The Ashley previously told you, Paul and Karine dropped the Emergency Protective Orders they had taken out on each other over the summer. In his interview, Paul discussed where his relationship with his wife currently stands, as well as the reason behind his recent trip to Brazil; whether or not the couple is filming and plenty of other topics.
"It was a crazy time but things are looking better," Paul told John Yates of this summer.
On why they weren't part of the "Tell All" episode: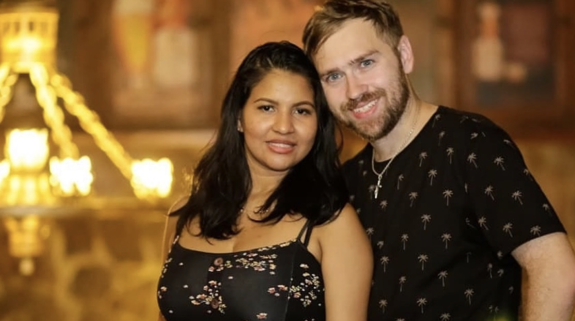 Paul and Karine were noticeably absent from the Tell All episodes, which Paul said was somewhat due to Karine wanting to step away from filming.
"[We weren't part of the Tell All] because Sharp [Productions] and TLC were very respectful," he said. "They understood we were stressed. They understood we were in a dark time. They provided us the courtesy of allowing us not to be there, and I really appreciated them doing that. All this stuff was not being filmed and documented, they've been very nice…We had a dark time. We had some crazy stuff happen…they understood that we needed time and space. Karine definitely needed space."
Paul said that he and Karine were in the process of getting ready to film the Tell All episode when things between them got bad.
"There was other stuff that went on behind the scenes…we needed to be off-camera and deal with these things," he said. "We needed to deal with them privately and professionally. I go to two counselors weekly to help me deal with this stuff, because there's a lot going on."
On the protective order:
Paul confirmed that he and Karine had, indeed, dropped their protective orders they had filed against each other.
"Both of our lawyers talked…It was hard…I almost filed for full custody of Pierre. I had Child Protective Services involved, and I came close," he said. "I decided not to do it because I didn't want to make us totally go to war…I think that would have been a very toxic thing to do. I pulled back and said, 'I think it's best if we just drop these things and work things out peacefully in a more civil manner.'
"We all agreed to drop everything, dismiss everything and move forward in a more positive way."
Paul confirmed that, as of right now, there is no divorce proceedings happening between them.
On his prior claims that Karine tried to poison him and put glass in his food:
Paul explained why he created false stories about Karine for his police report, including that she poisoned his food and/or put glass in his food.
"That I should have never put on there. She never poisoned my food," he said. "Karine never poisoned my food, that never happened. There was an incident, which is why I had concern."
Paul went on to tell the story behind the "glass in the food" tale. He is (almost) certain Karine wasn't responsible for him finding glass in his ice cream.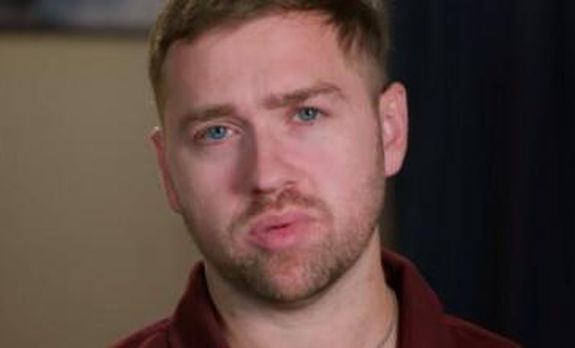 "There was an incident where we had some Dairy Queen and there was some glass in it and things like that," he said. "I don't think she did it…it was concerning to me that it was there. That was it. So I kind of put it out there, but I shouldn't have probably put it out there. But it happened. I originally got mad and got frustrated with Dairy Queen so I emailed corporate. But then, a couple days [later], I found a broken snow globe. This broken snow globe that I found close by had the same broken glass shards that were in my [Dairy Queen ice cream] Blizzard.
"I obviously knew Dairy Queen wasn't involved at that point. It wasn't a mistake on their part," he continued. "Somehow it may have happened accidentally, I don't know. Somehow a broken shard from the snow globe got in my Blizzard. Maybe it accidentally fell and broke and somehow it jumped up and fell in that Blizzard. Weirder things have happened."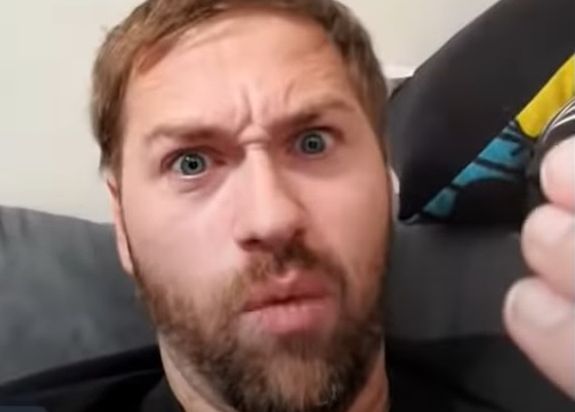 Paul said that if Karine or her family really wanted him dead, they could easily kill him off.
"They have stuff in the Amazon that will stop a heart in less than two seconds. They've got stuff there that they could put in my food if they wanted to," he said. "If they really wanted to kill me, they could do it. I live in the slums there. They could have somebody [kill] me off. They don't want to. If she really wanted to kill me, she has the ability to do it.
"She could have easily done it a lot of different ways and say that I came at her and she was defending herself. So I don't think my life's in danger and I don't think she's going to try to kill me. I don't think that's going to be a problem or I wouldn't be living with her. I wouldn't still be legally married. It would be a very different situation."
On why Paul went to Brazil even though Karine was in the USA: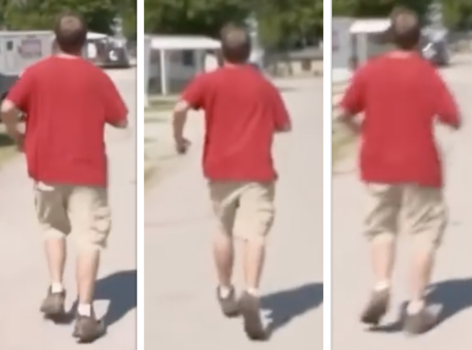 Paul's took a trip to Brazil over the summer and, while some said it was to chase after Karine, Paul denied it.
"Karine needed space and needed time…I did a lot of inappropriate things on social media and I put a lot of our private life online that I shouldn't have put on there," he said. "Karine needed space and wanted time alone, so I went on the other side of the Equator! People said I was going to stalk Karine, but actually I was going farther away from her. I worked on the house [in the United States], got all the garbage and stuff out. So I said, 'You know, I want to go to [the apartment in Brazil] because that place is a nightmare."
"Their apartment there, it looked like something out of a horror nightmare," Paul continued. "It was full of trash, there were bugs. It was nasty and unsanitary. I have a son and a pregnant wife. I didn't want them going back there to that type of environment. So I went back there [to Brazil] and I overhauled [their apartment]. I got rid of all the garbage. I put bug bombs in there, cleaned the place up. I fixed the plumbing and the electrical. I made it a good, sanitary place and I helped her family out while I was there."
Paul said that, despite his problems with Karine, her family welcomed him in Brazil.
"They were great…they helped me out too as much as they could. We all worked as a team. We got a really good place there so Karine can go there and relax for the remainder of the pregnancy. I got all these safety precautions in place for Pierre. It's a good setup now."
On where they will live: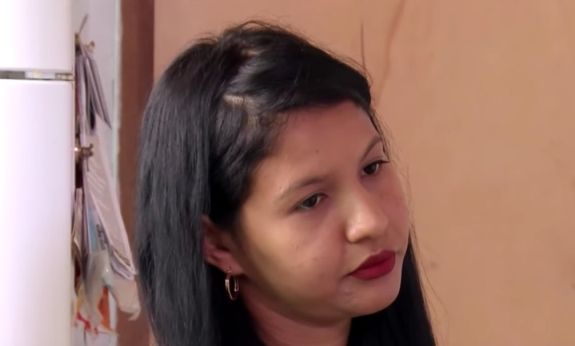 Paul confirmed that he and Karine were still living together; however he did not state that they are officially "back together."
He did say that things are better for them when they are in Brazil.
"I think it's the best thing for Karine's mental health to be with her family [in Brazil], to be there and have them for support," he said. "I think it's better for her. I know we originally planned on doing the other major life event [the birth of their second child] here, that's upcoming, but we decided for that life event to take place in Brazil."
(Paul refused to talk too much about their unborn child; however, at one point he did hint that Ethan will be the name of their unborn son.)
Paul said their plan is for each of them to get citizenship in both the USA and Brazil.
On their current relationship status: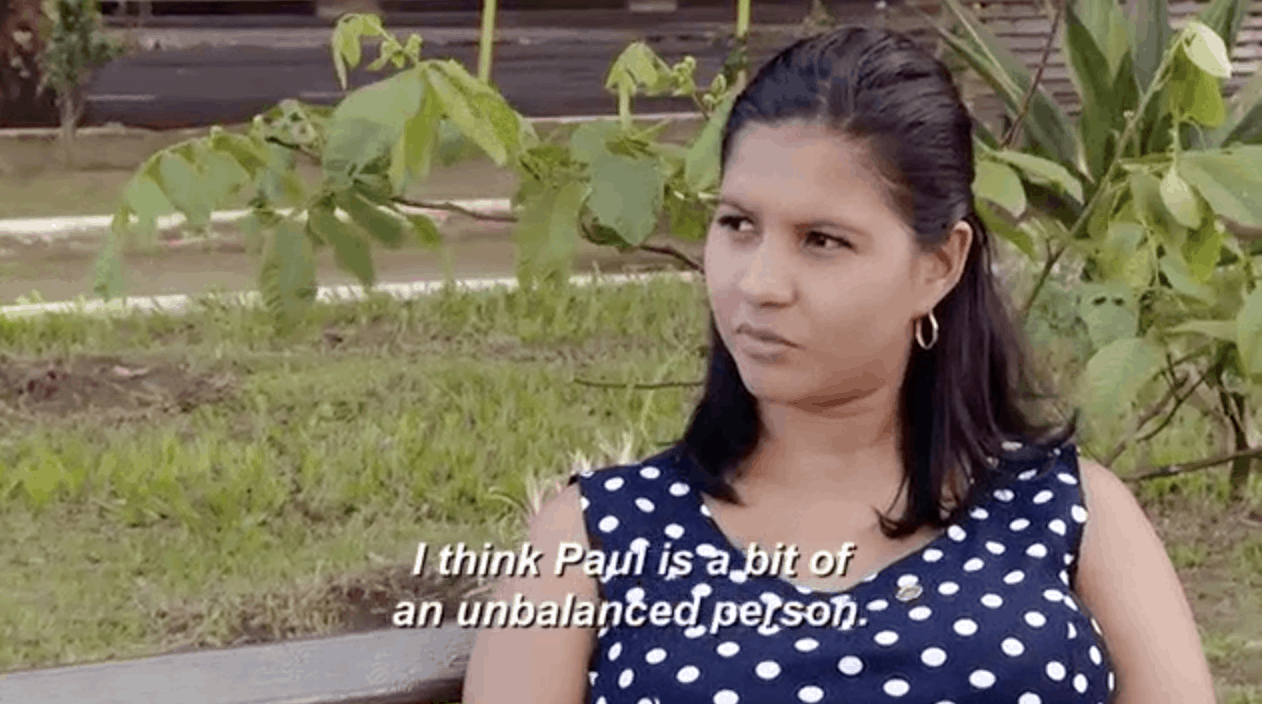 "We're in a positive place now," he said. "I'm not going to be going negative or flipping out on social media or anything like that. ..Like I said, this stuff is not being documented, we're not trying to get ratings for the network or anything like that. They gave us the respect to back off. If it was all about [us getting them ratings], I'd be like, 'Let's film it!' I didn't want that. The more I think about it, my children will see this stuff one day…I'd rather them see more positive things.
…She's a really good person. She's a great mom. I'm not going to say anything negative. I need to really step my game up and get things rockin' and rollin' here… me and Karine's aren't fighting, we aren't yelling or screaming down each other's throats…I've got nothing negative to say about her. I feel bad for the stuff that I did, I really do."
Watch Paul's full interview with Jon Yates below!
RELATED STORY: "90 Day Fiance" Couple Paul & Karine Staehle Drop Restraining Orders Against Each Other