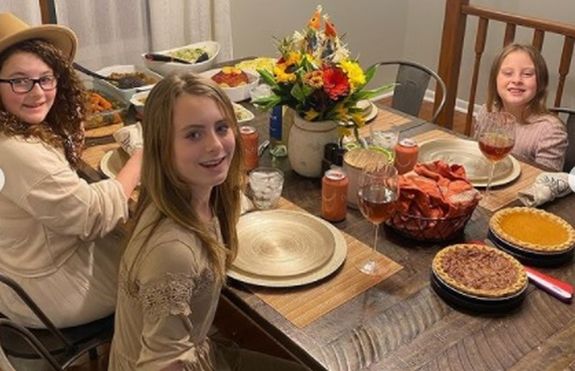 Thanksgiving is a day set aside for giving thanks and gorging on turkey; let's take a look at how some of the MTV reality TV stars celebrated the day!
We'll start with a favorite pastime for reality stars: paid promotions and the shilling of weird products! Nothing says thankfulness quite like making a buck by hawking period panties or magic weight loss snake oil or whatnot. Plenty of MTV reality stars put down their forks long enough to post promotions on their Instagram on Thanksgiving.
Teen Mom 2 star Chelsea Houska encouraged her bloated and stuffed-to-the-brim-with-carbs followers to sign up for a diet company! As you are wobbling to the fridge for leftovers, she hopes you'll give it a click and sign up.
View this post on Instagram
Jenelle Evans was also shilling products, as per usual. In between setting a table for her mom Barbara, husband David and the kids for a Very Swampy Thanksgiving, Jenelle was hawking butt-lifting leggings…right next to her unmade bed.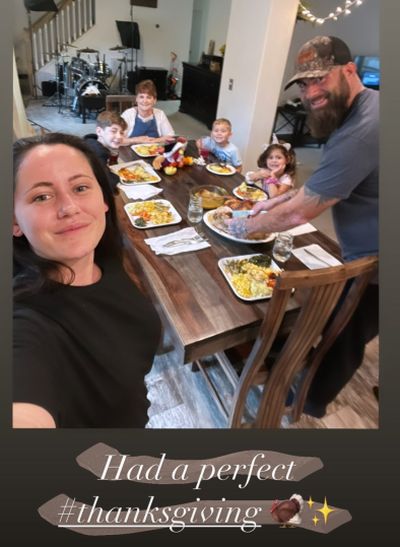 Jenelle modelled the leggings, telling her followers that "all girls deserve these!" and panning the camera on her butt.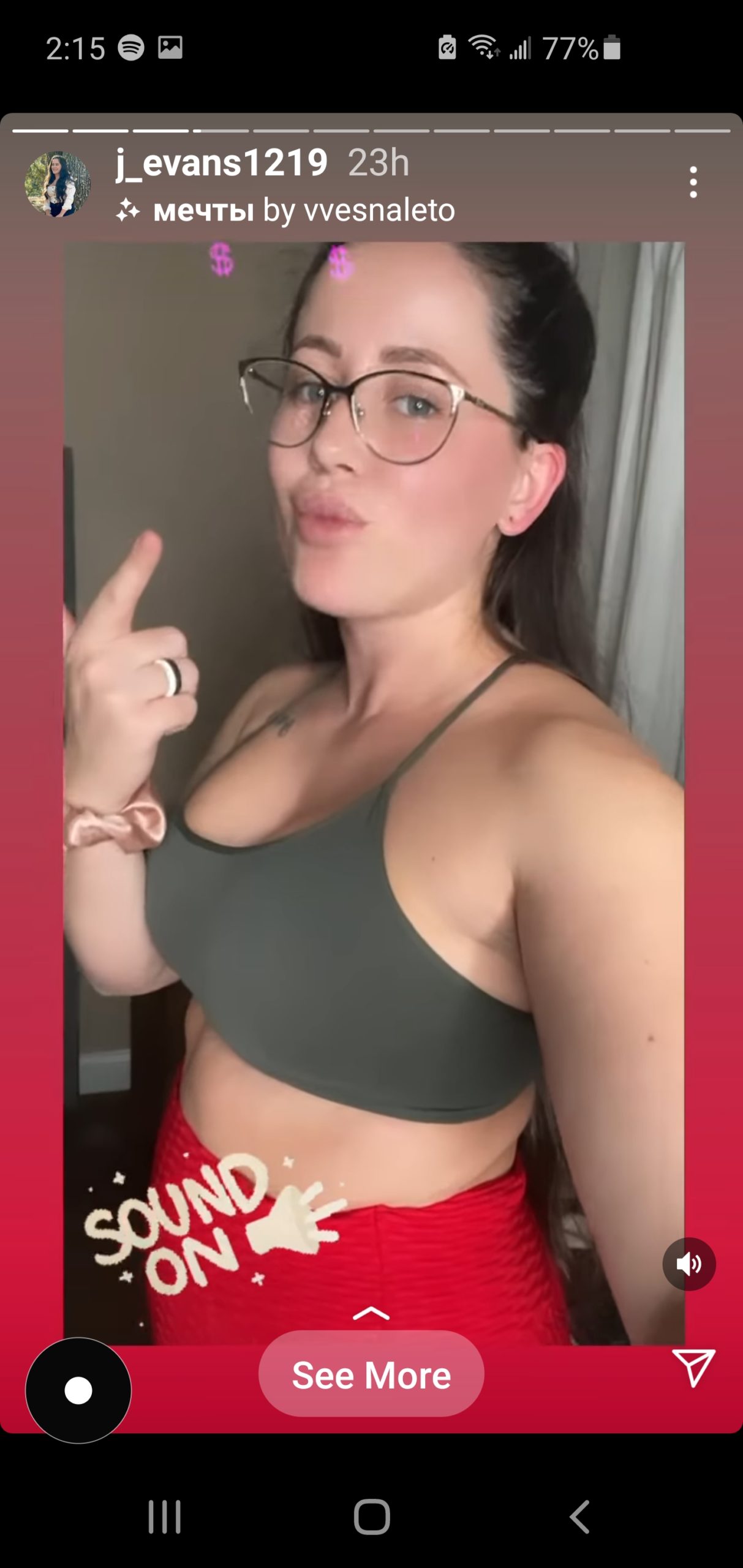 Obviously if a celeb endorses a product, it must be amazing. (No one lies on the Internet, after all.) So, we shouldn't question the quality, price or healing powers of the magical crystals that Spencer Pratt of The Hills is shoving at us on this glorious holiday. If you can't trust Spencer, who can you trust?
According to an Instagram post by his wife, Heidi Montag, the Pratts spent the day together in a park (while creating crystal-hawking Instagram stories, naturally).
View this post on Instagram
The biggest cooking fail of the day goes to Teen Mom OG dad Gary Shirley, who literally "spilled the beans."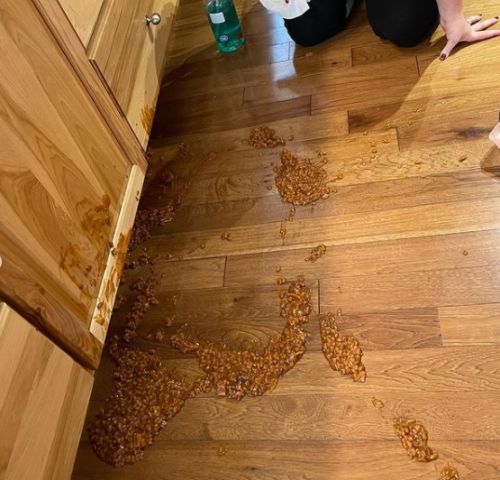 Luckily, Gary prepared a feast large enough to feed his family (and even a rogue baby mama, if necessary) without said beans.
View this post on Instagram
The cutest Thanksgiving guest was an easy pick this year: little Angelo LaValle takes the win! Angelo, who is the son of former Jersey Shore star Nicole "Snooki" Polizzi, happily stuffed his little gullet full of rolls.
We hope your Thanksgiving was as sweet as Snooki's son, and as full as Gary's floor is of beans!
RELATED STORY: 5 Things The Ashley's Grateful For This Thanksgiving
(Photos: Instagram)